Pha That Luang, emblem of Laos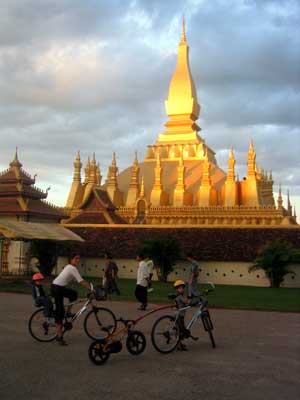 The Lao peiople are very very cool people...
They are not a lot and they take time to live.

Unfortunately, during the rainy season, the monks abandons a lttle bit the Wat (temples)
to retire in their family. Some of them stay anyway and we impose ourselves
from time to time during their prayers. We do not understand what they are talking about, but
their songs are very beautiful.

Surprise !!! we can find some signs of the french colonisation. Vientiane is full
of french expatriates who have also a cool and nice life. We take advantage of the french presence
to let Pollux and Titus 2 days at the french school.

We are also happy to let them a little bit !!!!

Titus thinks to be already bilingual...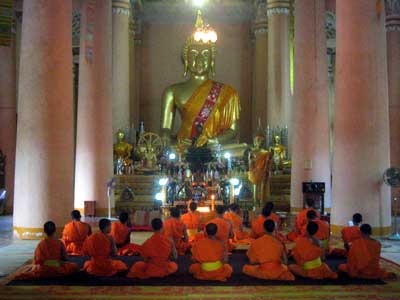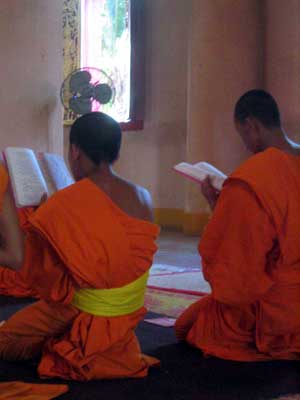 evering afternoon at 6 PM...the monks pray with songs.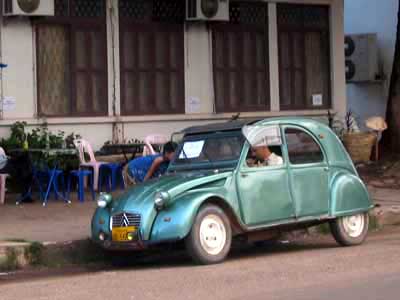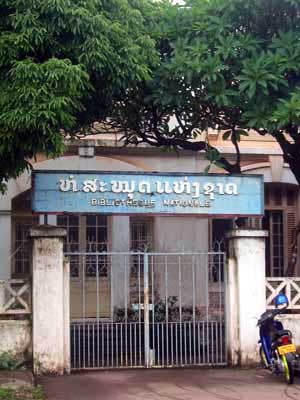 surprise...french 2CV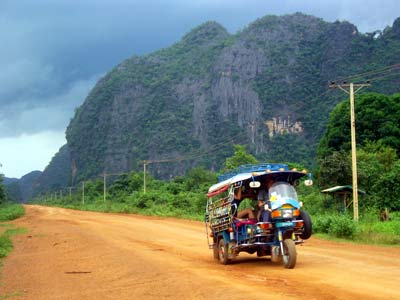 public transport on a laos track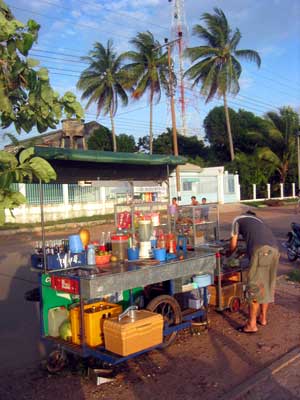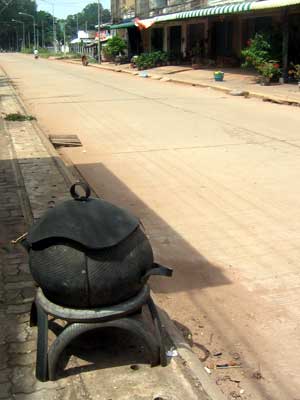 Street restaurant in Savannakhet the dustbin are made with the local
raw material, rubber, and the reprocessing
of old used tyres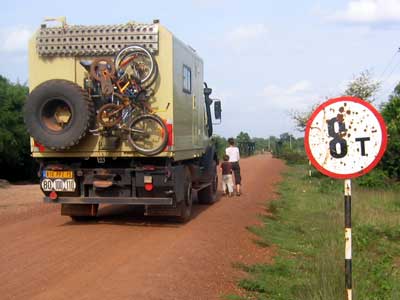 In the south of the country, we are monving away from the highways (in fact, from the only one !!)
to take the small dusty tracks.

"La Gazelle" must be on a diet. Its 10 tons are not well accepted on some bridges...
We have to turn back.

Advertising :
We take advantage of this subjet to announce the creation of a new rubric U-turn
in the page "Counter"....a clic ?



The river crossing give us a lot of discussiobs to know if
the we'ight of "la Gazelle" is not too high. here is not many trucks
in Laos, even less to cross the river in flood.


...THE RICE...



We cannot spend a year in Asia without talking about Rice... it is the base of their food.
With the rainy season, we are also in the rice culture season.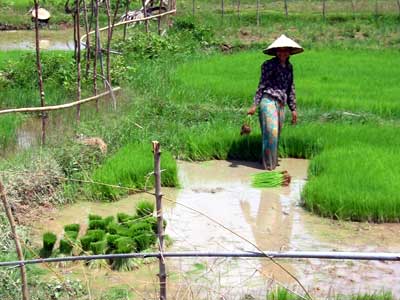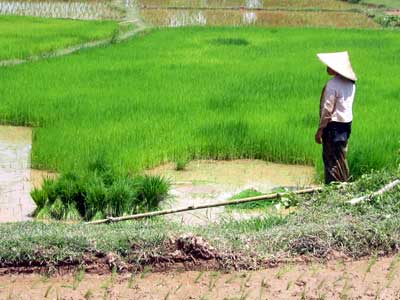 step 2 step 2

The rice culture takes place in differents steps :

The rice seed of the previous year are used as basis for the new crop.. After a
first fast plowing, those seeds are sew and partely sprinkled.

The second step consists to displant the rice, to group them for the transportation in another land
where they will be planted again one by one, manualy, every 20 cm.
This step is the most physical one.

This other land (around 20m by 20m) has been prepared with a strict plowing, then level with
and filled with 15 to 20cm of water.

The last step is the most important to know if the crop will have a good quality. The quantity
of water will influence the result. In this way, the seasons without rain are as fatal as
the seasons with too heavy rains. A good balance is compulsory.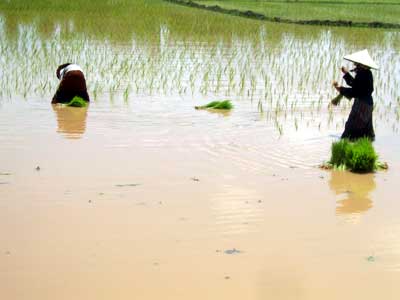 step 3 : plant again every 20cm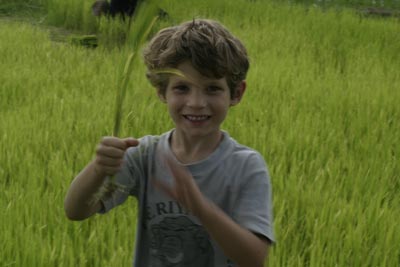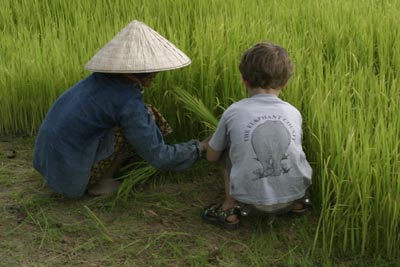 Pollux is good student...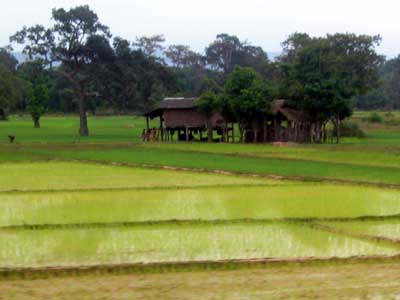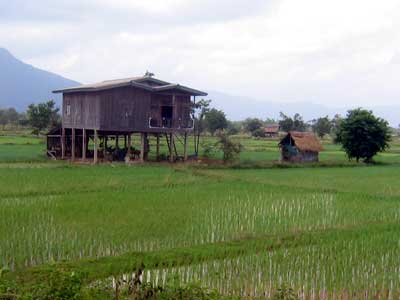 typical lao farm, in the high, in the middle of the fields.