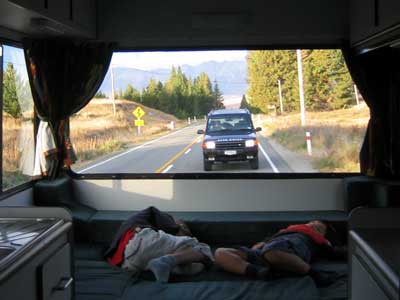 We do not bring our "Gazelle" in New Zealand. We have left it in Sydney Harbour where it must be shipped directly to
Panama. New environment : a traditional camper van.
As usual, we are late in the season. Then, we start with the south island before the weather will change our expedition
in a martyrdom.

Mont Cook National Park: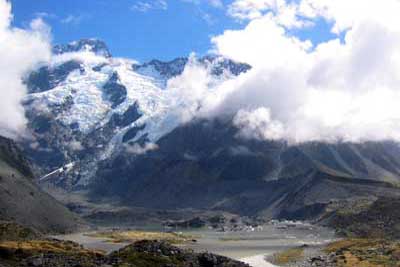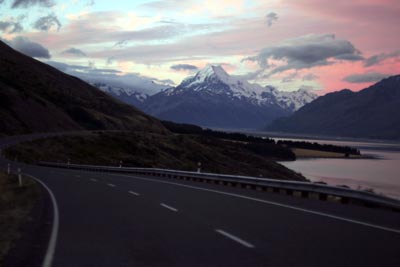 The highest point of this wild country is among a national park suitable for a lot of trek. We make a small one.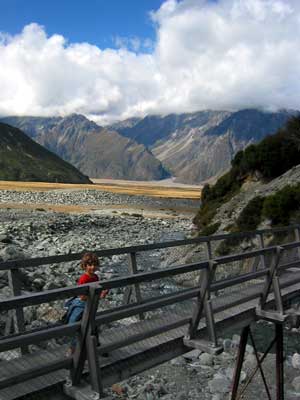 Queenstown :



National capital (perhaps worldwide) of amazing, crazy, stupid, funny sports...based near a splendid mountain lake,
we spend an afternoon doing kart. The newzealanders are clear with their love of sports and associate all the family.
A forbidden activity for under 12 years old in France is great for 4 years old here.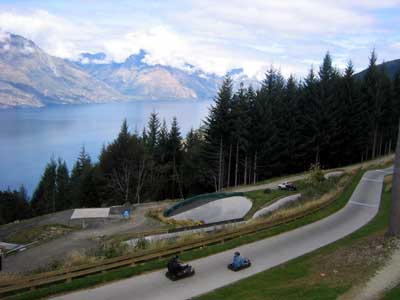 After two quiet slopes, Pollux likes its game, gets self-confident and do not accept to get overtaken...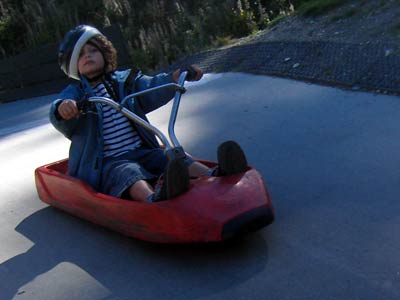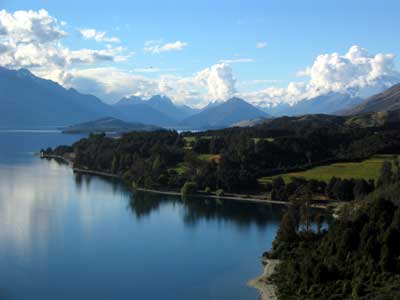 Milford Sound :



His Majesty the Milford Sound...perhaps one of the most beautiful place we have seen during the last two years. More,
we are lucky with the weather; usually, it rains everyday!!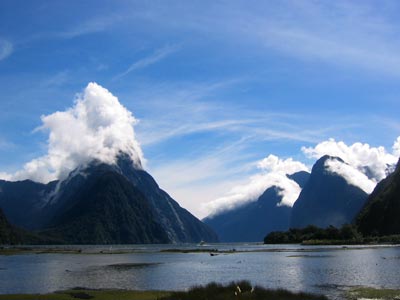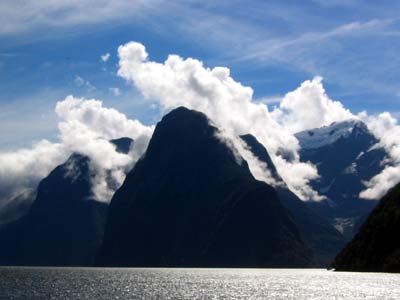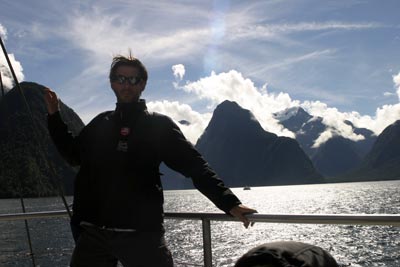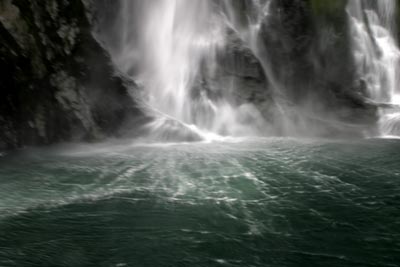 boat trip on the Fjord... ...going very very near the cascades.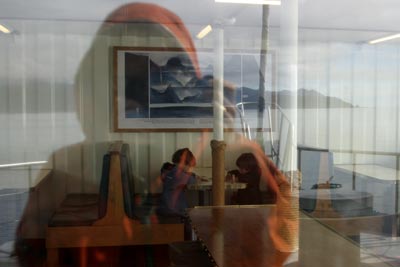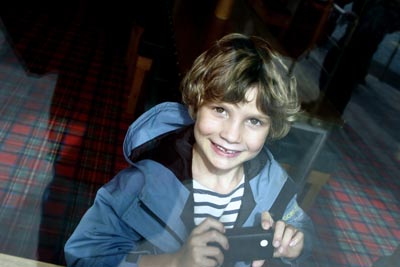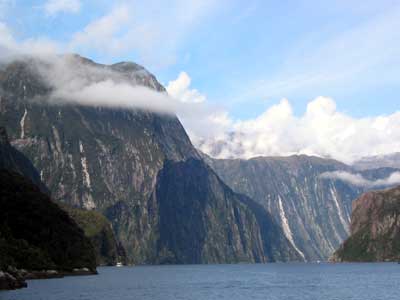 sea lions in the sun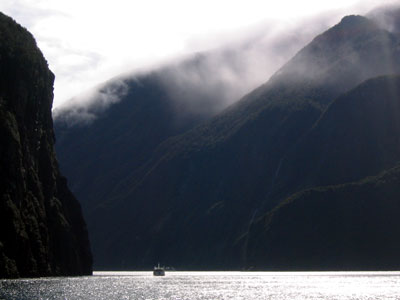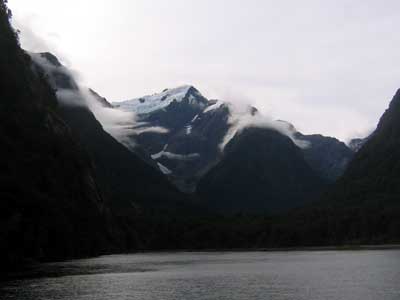 Wanaka :



lake, mountains, clouds (a lot...)... so, it is the south of New Zealand.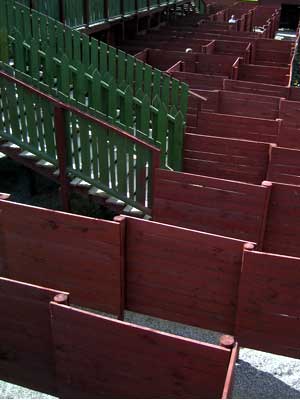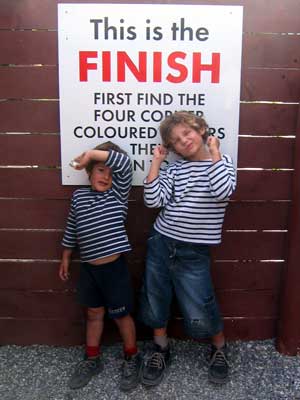 An enthusiast of labyrinth, thought games, magic... gets installed in Wanaka. The labyrinth is in thee dimensions...
we spend a lot of time !!





The Fox et Franz Glaciers :


access plain to the glaciers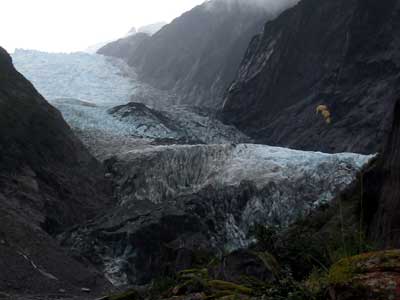 away from each other by only a few kilometres, the two glaciers are at the sea level.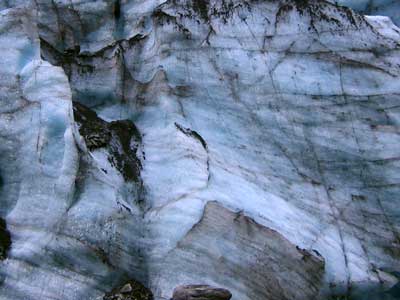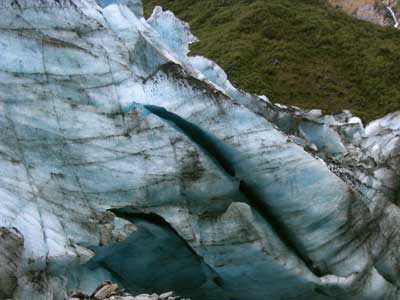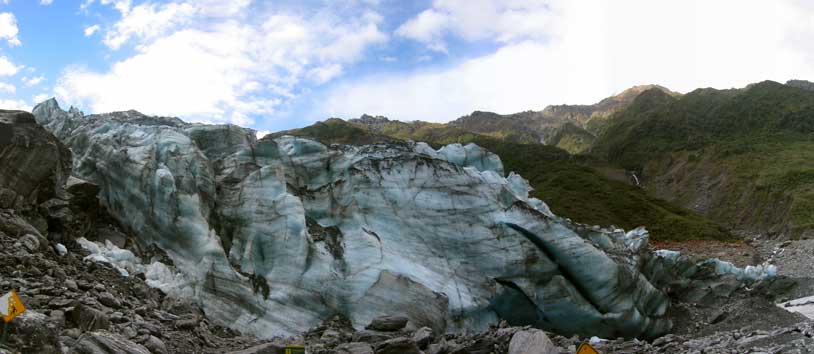 Pancake Rocks :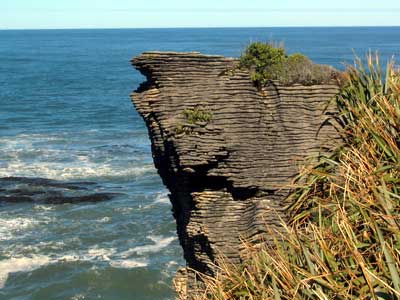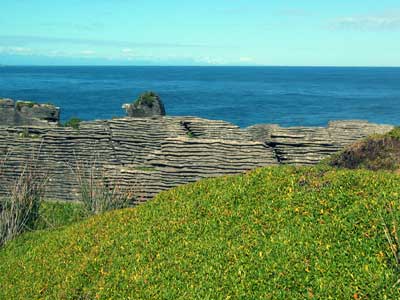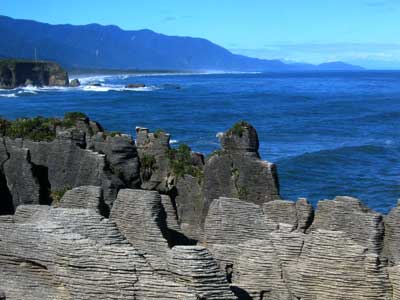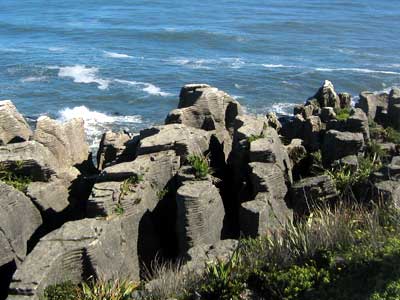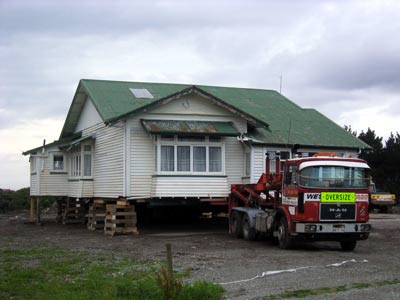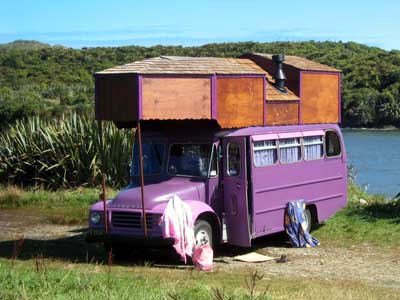 Sometimes, we are really on another planet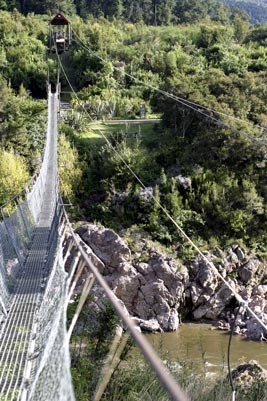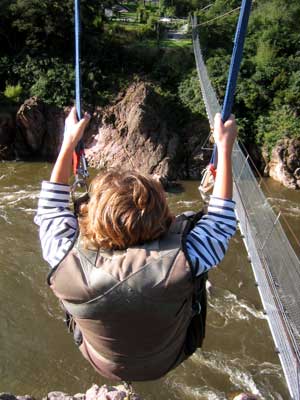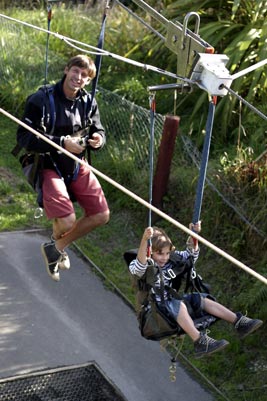 Abel Tasman National Park :
In the North ofthe south island, this national park is accessible only by sea. It is a paradise for kayaking and trekking.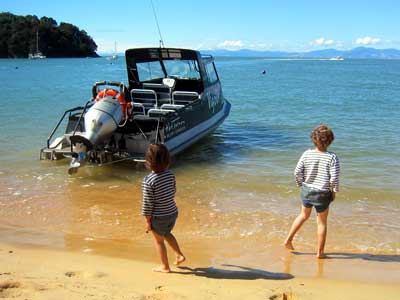 Our taxi is waiting for us.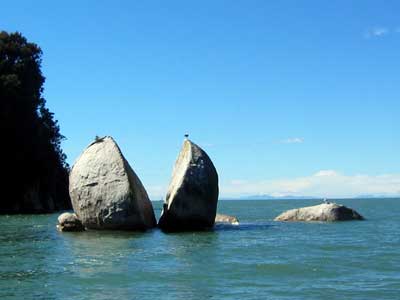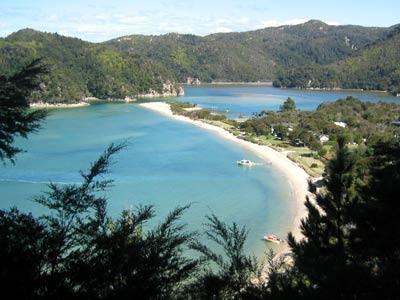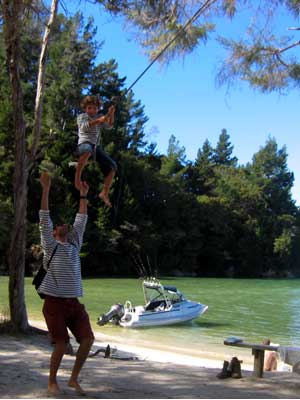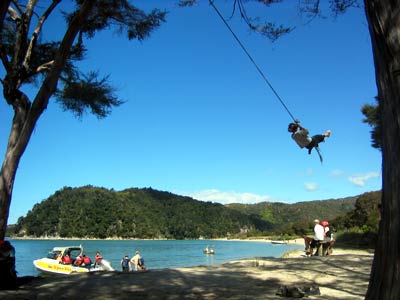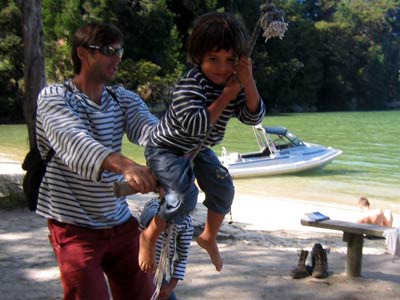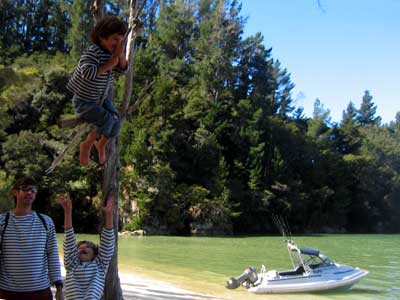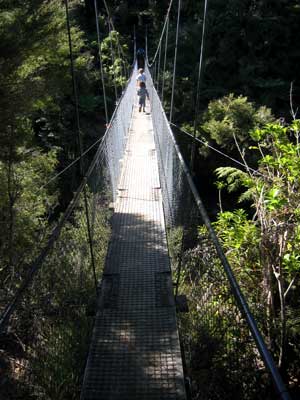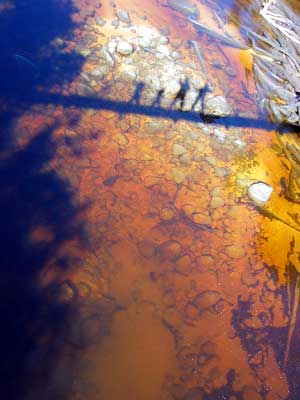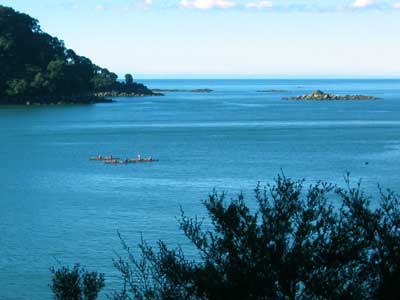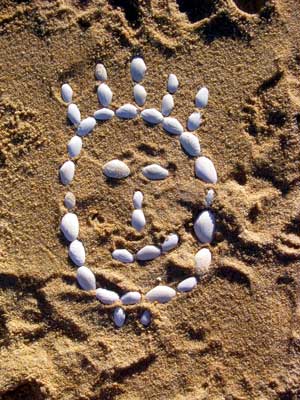 We are happy of the day
Nelson :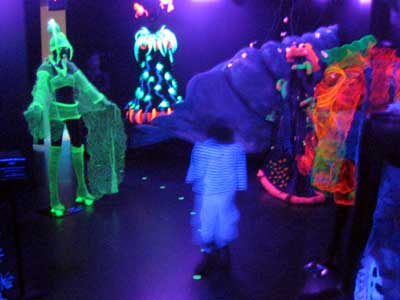 In a little town, we find the musuem of
wearable arts. It is a great delirium. Even the prime minister (who is a woman) has weared one of those
the day of the parade. I would like to see our president with this kind of clothe!!!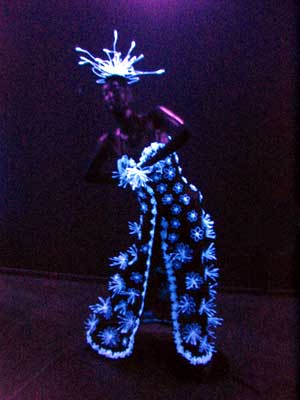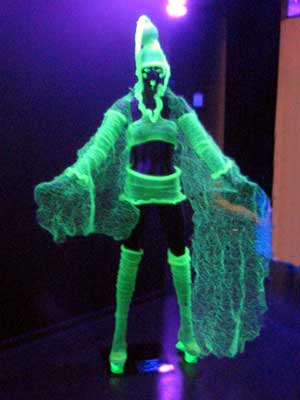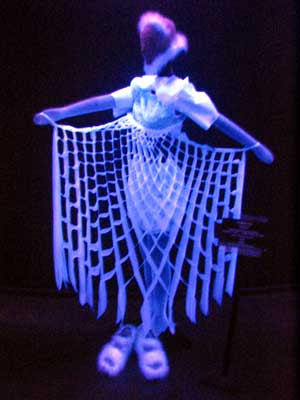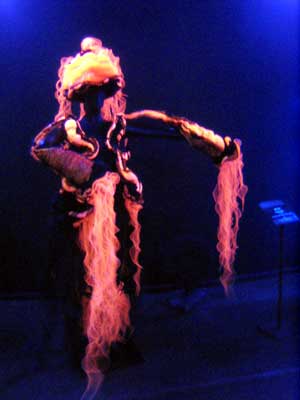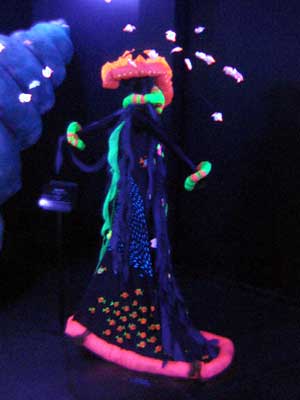 a great delirium !!!

Picton :



The crossing between the two islands is done by ferry. The weather is really bad today. We expect a big storm of
the roaring forties...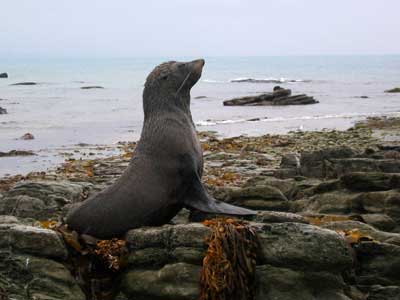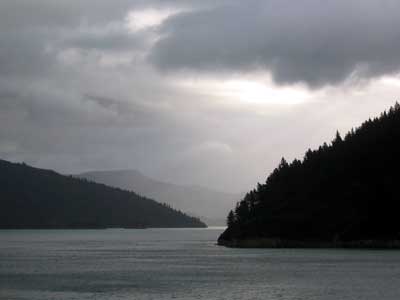 Here we are...at the entrance of the straight of Cook; Strenght 8/9 and 7 meters waves... it moves a lot !!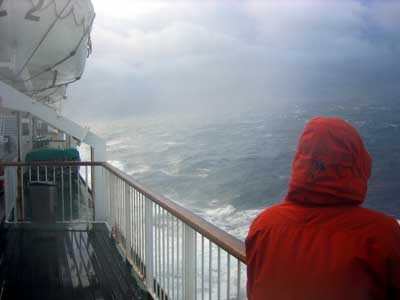 by duj