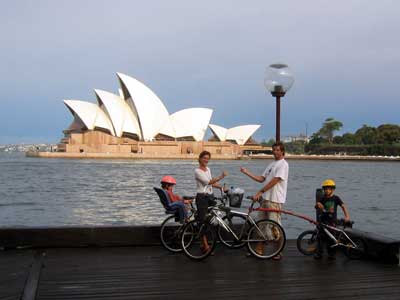 comment received on the net..."at last a picture of you
on the bikes, but the strange thing behnd you, isn't it the Sydney opera house ??"
It is nearly the emblem of Australia. A visit is essential (private joke) with several pictures. When we like, we do
not count...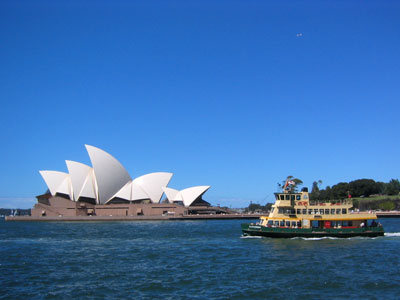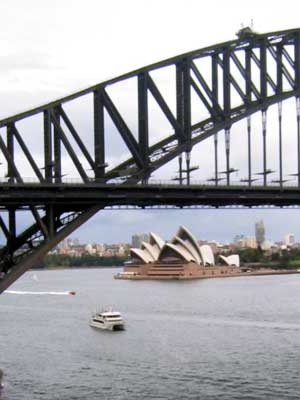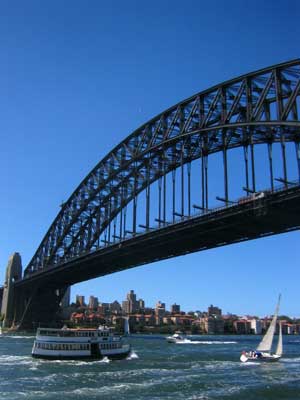 little break in Luna Park :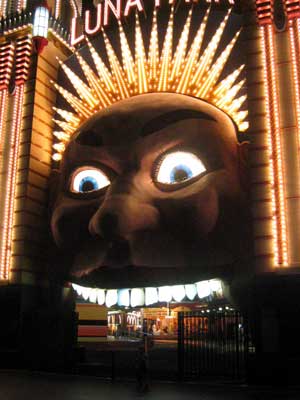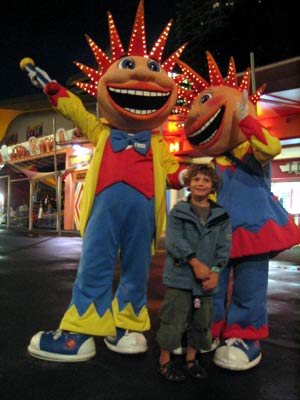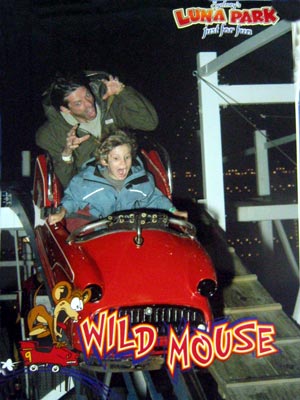 The aquarium, exceptional at its creation, gets old quite badly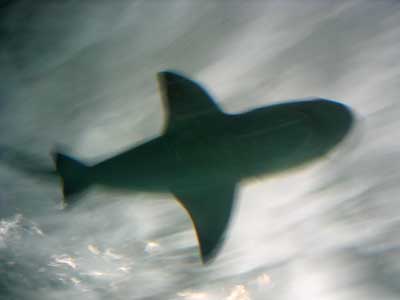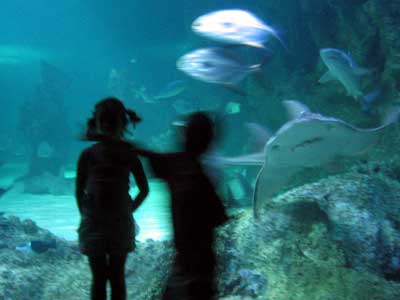 The blue mountains in the back of Sydney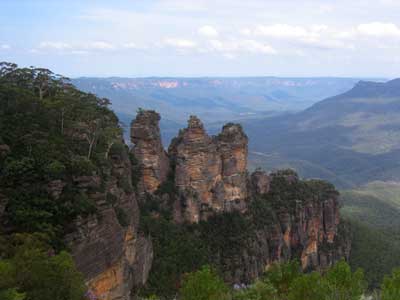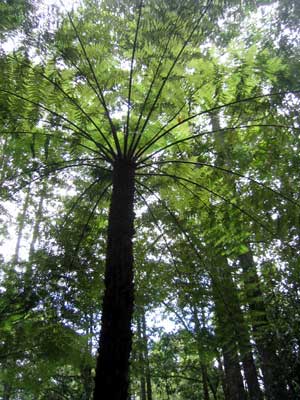 Thanks to the flexibilty of the australian asministration, Sydney is the opportunity for Pollux to spend two weeks
in a local school. He is very proud to wear the uniform, to prepare his lunchbox every morning and to make new friends
speakig english... his parents also !!!
A big thanks to Jane for her help and her wonderful welcome in Sydney...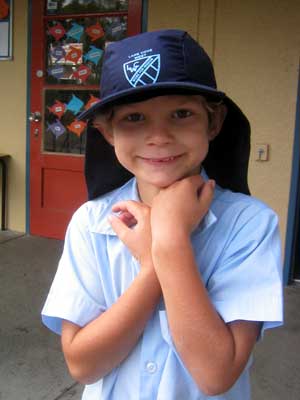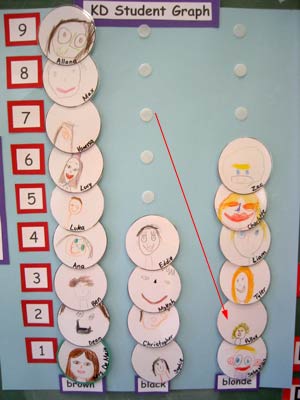 self-portrait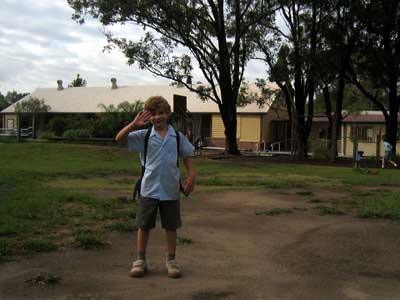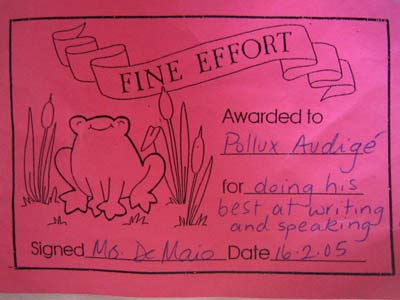 La Gazelle feels at home... we are not very far from its
creation city... Granville
Shipping booking for the huge pacific ocean crossing being done, we leave for the North of Sydney to feel a last time
the australian nature... we stop at Anna bay.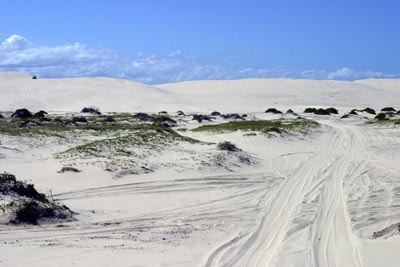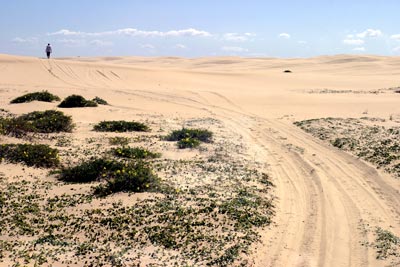 a 80 kilometers beach with dunes as far as eye can see...at only two driving hours from Sydney...amazing.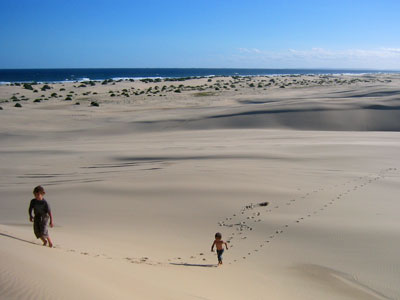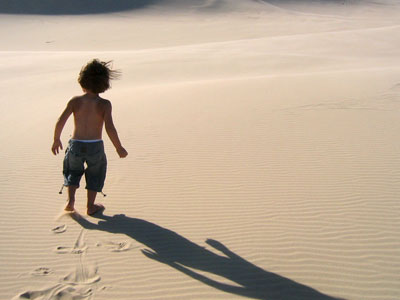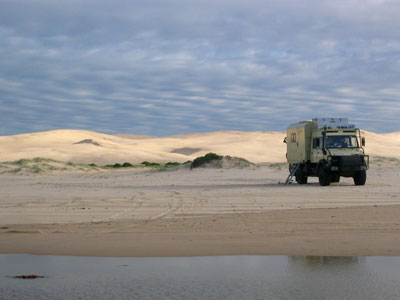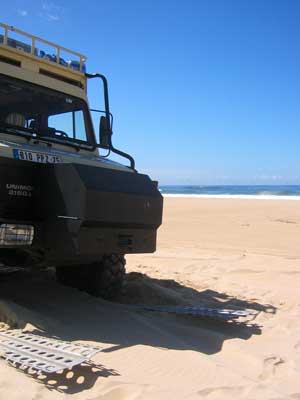 We spend three days to dig and carry the plates...but what
a souvenir !!!




G O O D B Y E , A U S T R A L I A !!!


by duj