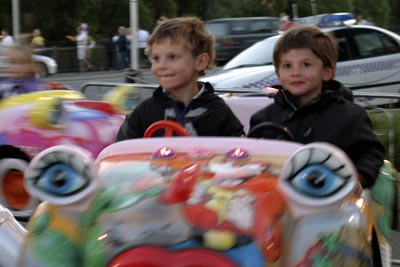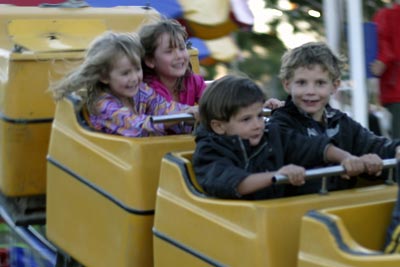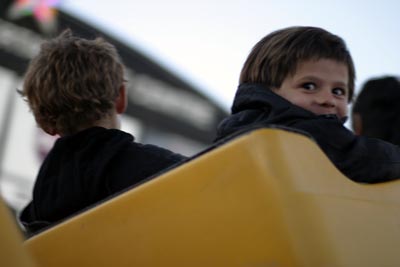 After an excellent week on Kangaroo island, we return
on Adélaïde to receive our 4th visitors and to pass Christmas in a little particular fire station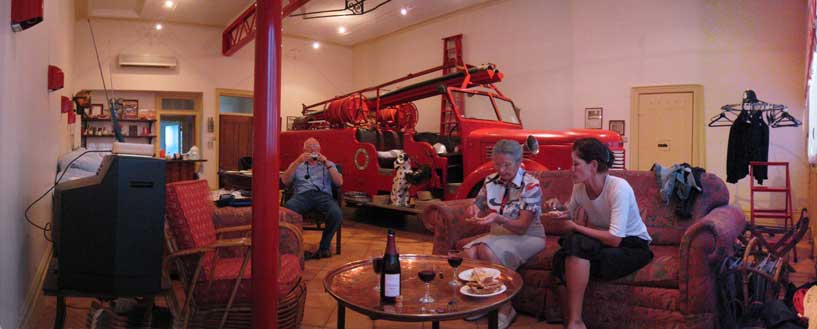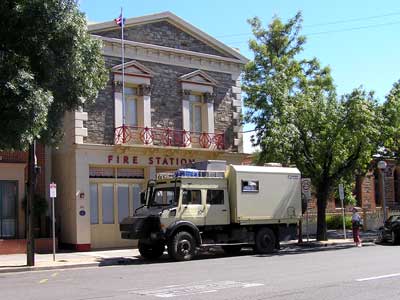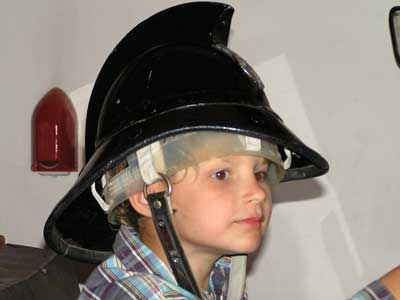 Barossa Valley: viticultural area of Australia, we particularly appreciate the bike ride in the vines, as well as
the many stops for wine tastings. Barossa Valley is proud to provide itself nearly 80% of the Australian wine.
After several stops, we are still able to control our bicycles (Pollux thinks that we have a bicycle Road Train
with our bar). Our preference goes to the Château Tanunda, as well for the quality of its wine as for the architecture
of the property.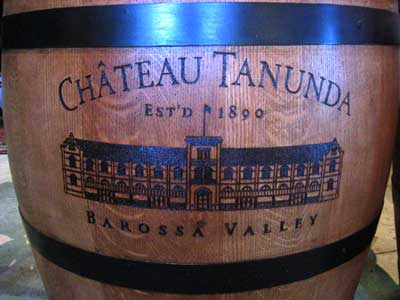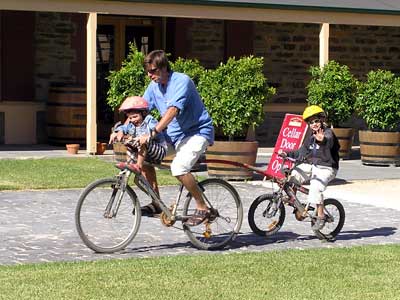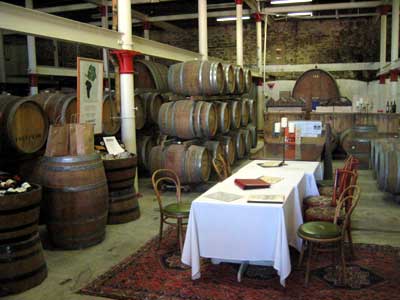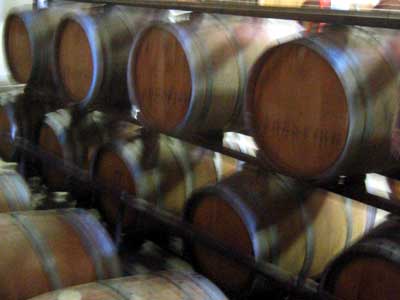 abuse tasting or photograph moving?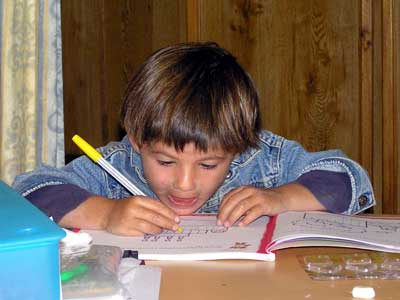 The school continues in spite of the presence of visitors

Mungo National Park: small national park at the border of the close state, the New South Wales. Again, We go further
in the Australian outback and the more arid zones. We cross mini tornadoes regularly. They last only a few minutes
but are sufficiently powerful to raise a good ground column to a few tens of meters in height.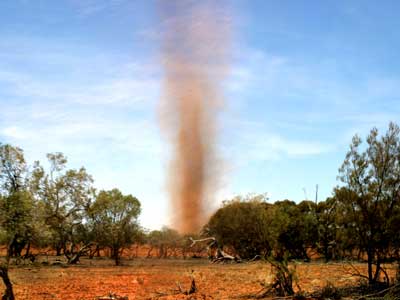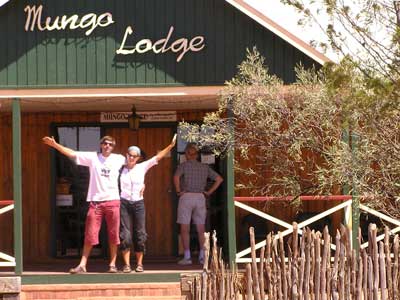 We pass the New Year's eve in the park. We are alone although being on full holiday of southern summer. The Australians
remain on the coast during the summer and go in the outback in winter.

Mungo National Park is a lake drained since thousands of years, at the edge of which sand formations to the likings
of the wind and rains were created. This formation, 30 kilometers long, bears the name of Wall of China. These splendid
sand dunes make the play-ground of Pollux and Titus.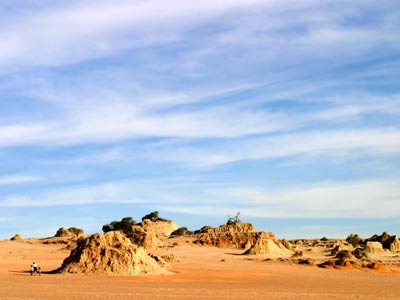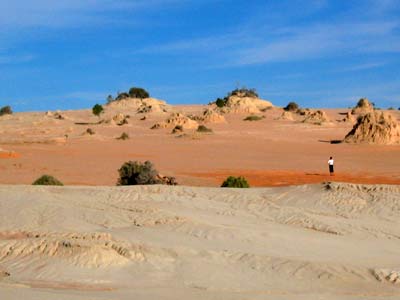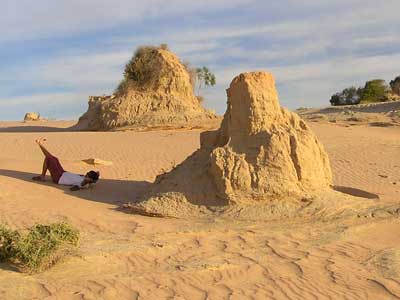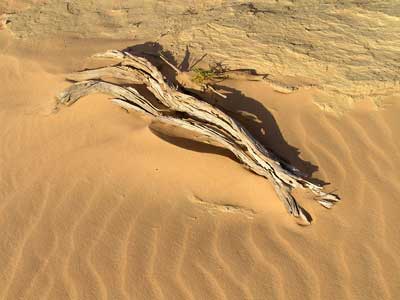 I do not make the nap, I strike a pose for Nathalie...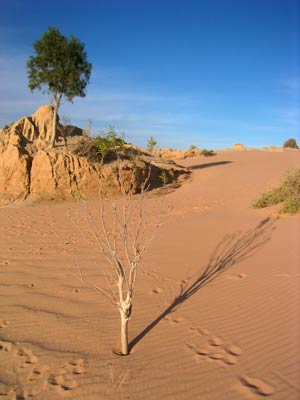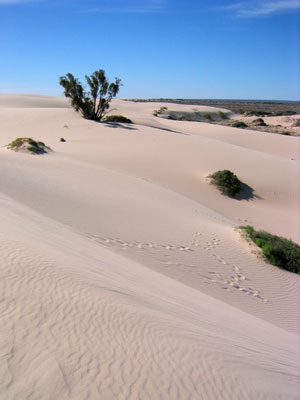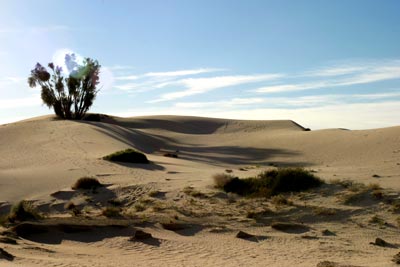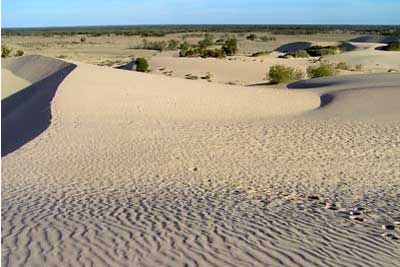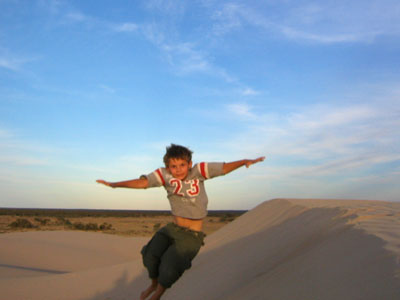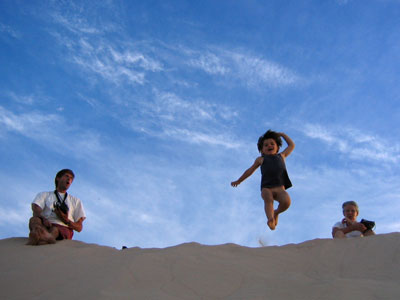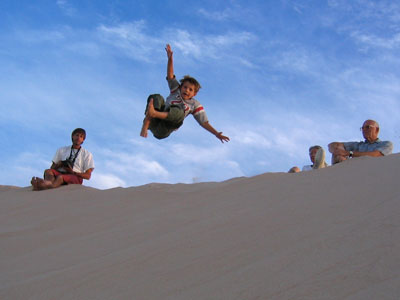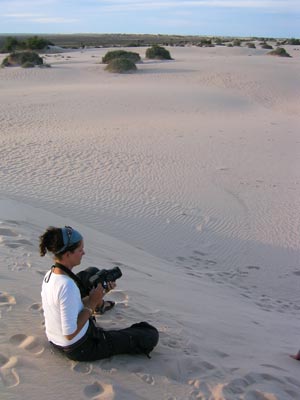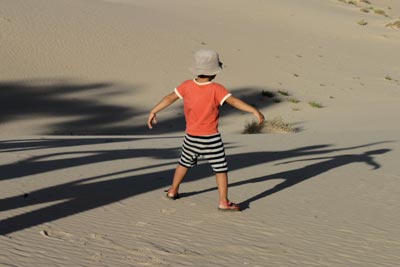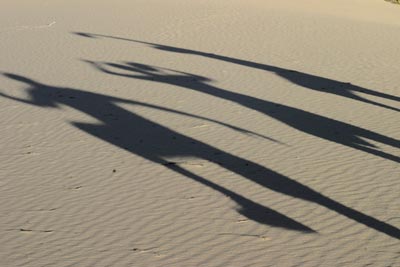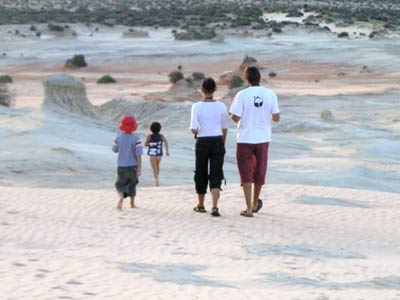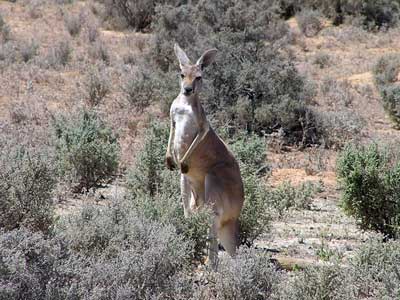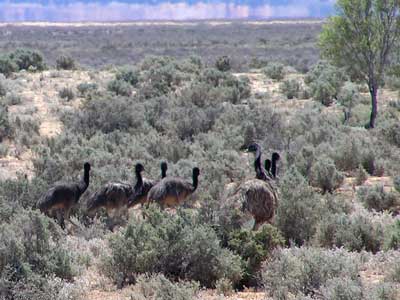 As always, kangaroos and emus are very present in the outback. They contribute much to the charm of this country.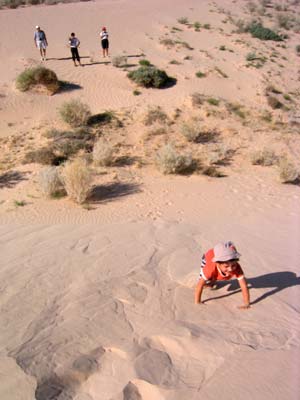 Titus attacks its second dunes of the day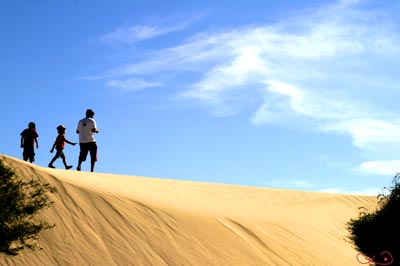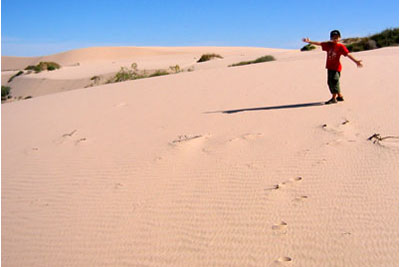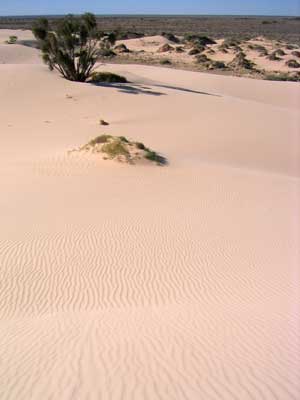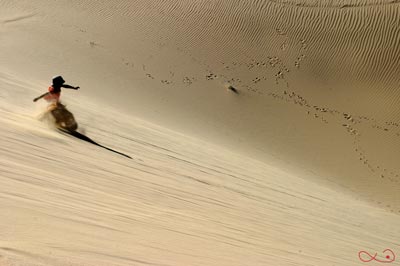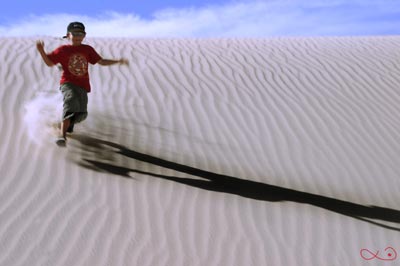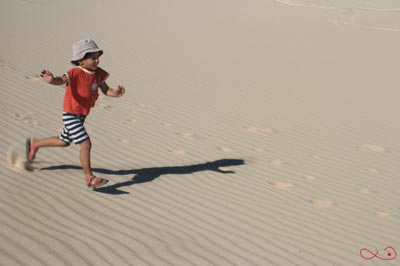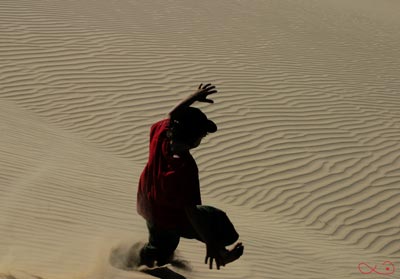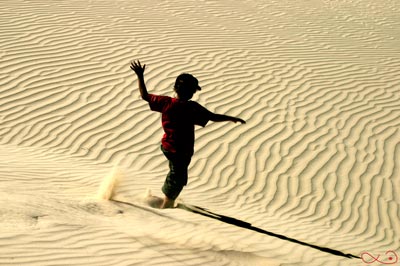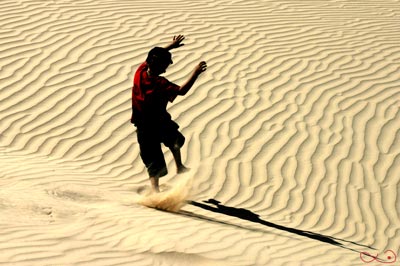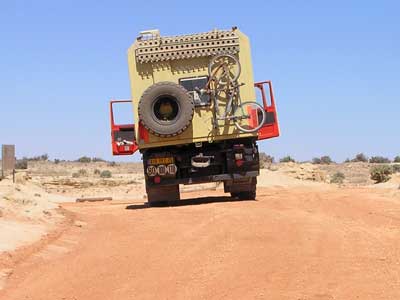 The Gazelle airs its two large ears...
year 2004 occurred for it without encumbers... one can pass to 2005!!!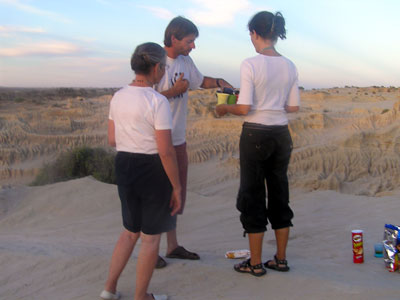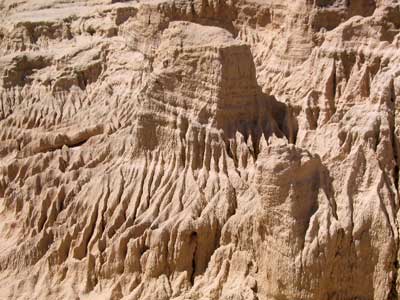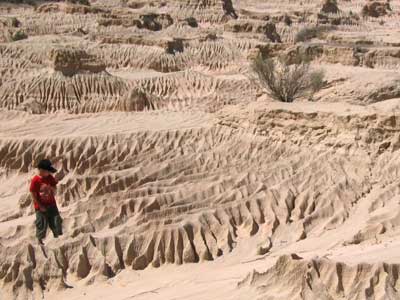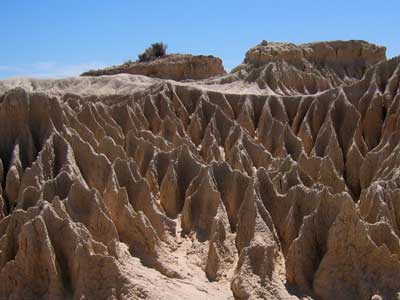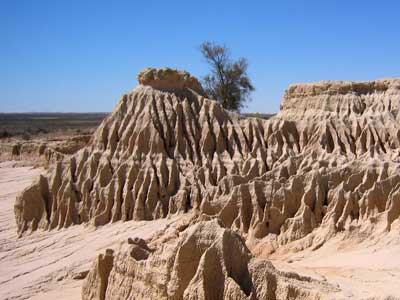 There is the feeling to fly over an mountains chain by plane... but this mountain is only 3/4 meters height,
put thousands of years to be formed and is as fragile as a sand castle.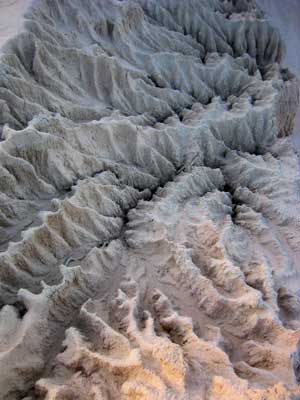 If you pass the mouse on this lizard,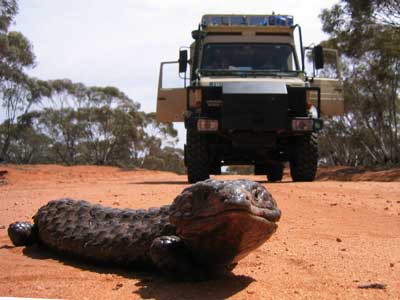 he says to you "goodbye"

by duj