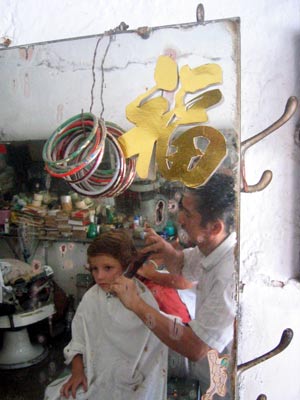 We have left India with difficulties. 6 months in this wonderful country
can change anybody. In another way, we are glad to leave simple
living condition to find a certain comfort with the modernism of Malaysia.

During the time our mobile house arrives in the port of Kuala Lumpur,
we profit of the moment to go on the islands : Penang, then Langkawi.

The population is totally changing and we meet chinese people,
very numerous in south east Asia.

From in Indian temples, we go to the buddhist temples, with the shops
inside, the non stopping smoke... an extraordinary atmosphere
with an incredible tolerance...we are nearly at home.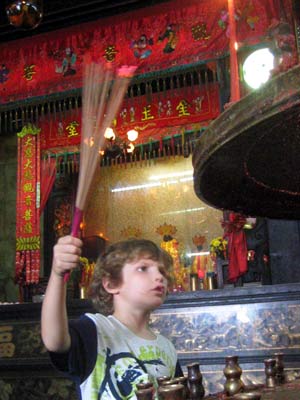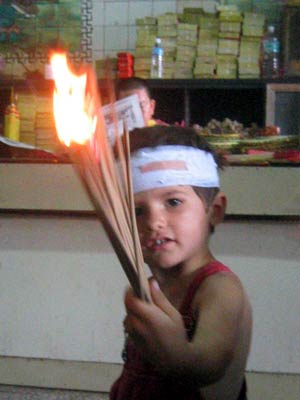 Pulau Langkawi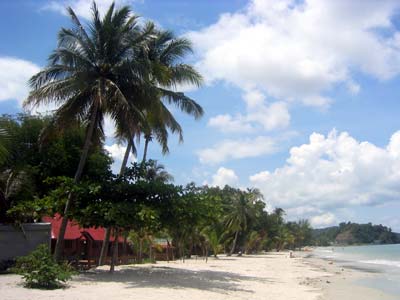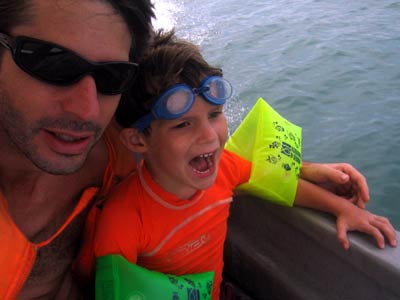 around the island with a fisherman boat..
it's going fast.. Pollux loves it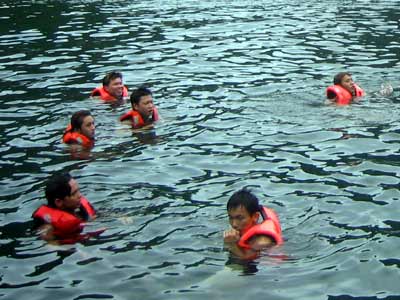 Malaysian people are not keen in swimming.
They make it with a maximum of security.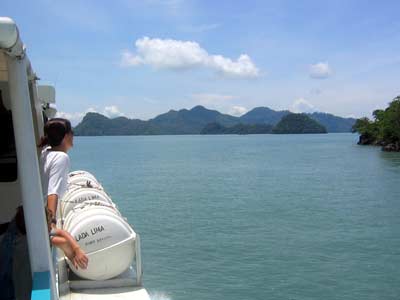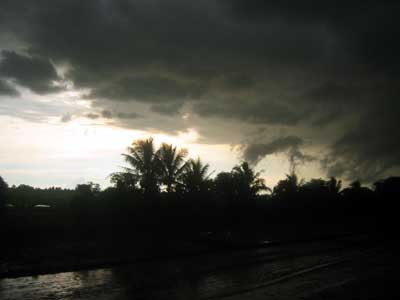 We are clearly in the rainy season...

Kuala Lumpur : only one bad thing, the car is the queen in the city organisation.
except it, we have found a city having known associate modernism et conviviality
by the number of small shop along the streets.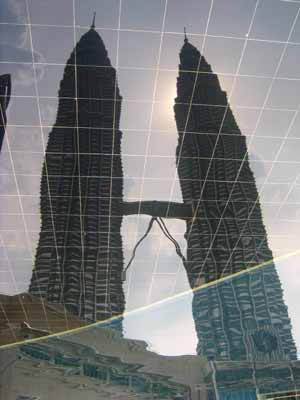 The Petronas tower
are the highest in the world. Unfortunately, we cannot
go on the top...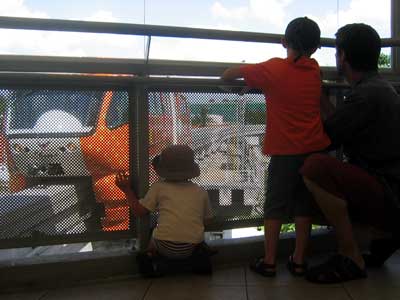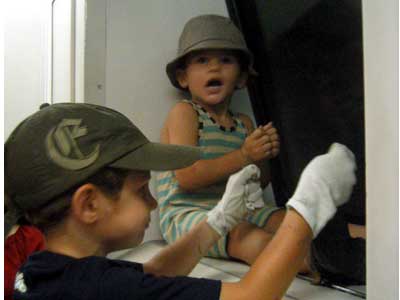 Monorail crossing Kuala Lumpur with high speed. the train doesn't get a driver... Pollux takes his place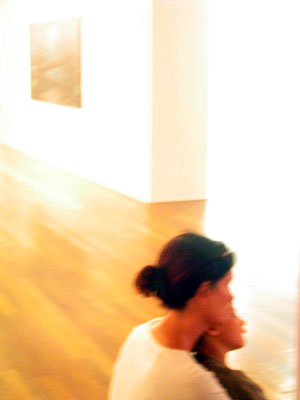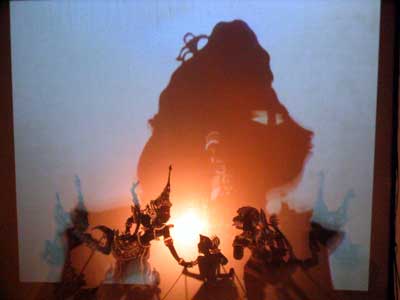 It is with pleasure we go to the number of museum
of the Malaysian capital.