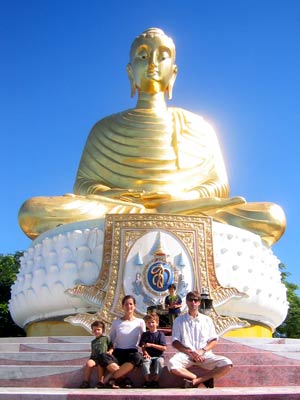 welcome in the country of smiles, gentleness, welcome, huge buddha statues...

After India, we though arriving in a very easy country to live,
about food and also about people contacts.
In practical, it is really difficult to find somebody speaking english,
or even who can read our alphabet. We must show our guide with the
words written in Thai to get understood.

For the meals, the thai have a wonderful cuisine, but they like a lot
meats. With the health problems with chicken, pork and beef,
we have to be vegetarian.
It is not easy to find meals only with vegetables, rice or noodles.

The entrance in Thailand will be the easiest until Europe. None or just
a few customs..

We are still in the North hemisphere; We are going North;
the sun is always in the North !!! It is sometimes bizarre.

First halt in Kaoh Sok National Park where we have used again
extraordinary performances of the elephants to enter in this deep forest.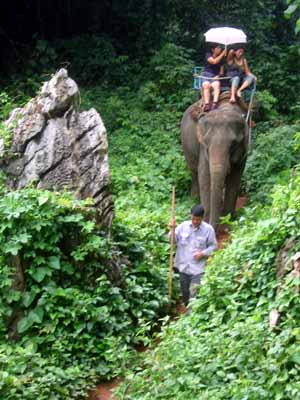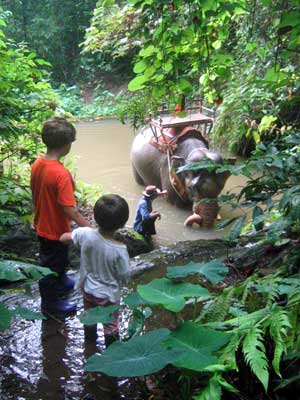 using the trees for the rubber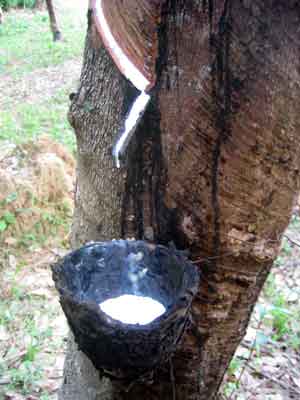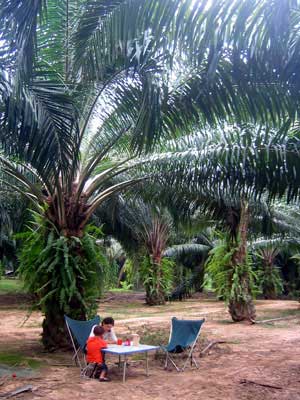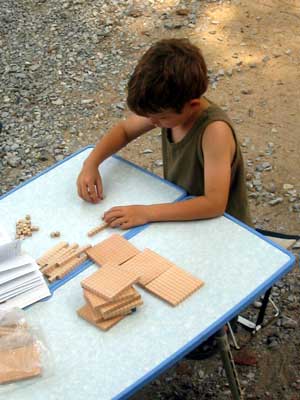 last class room add, subtract, multiply, divide..
with the help of the cubes


We let "La Gazelle" a few days on the continent to go on Koh Tao island to see the fishes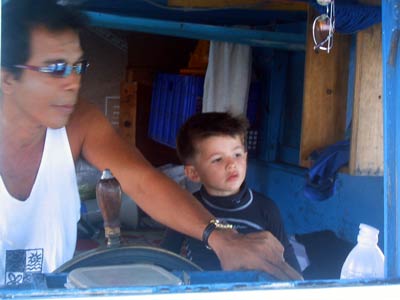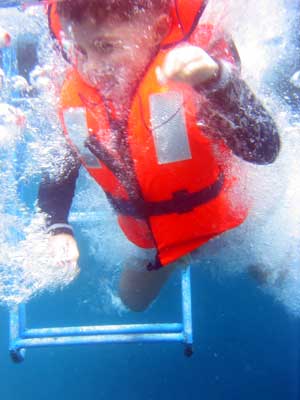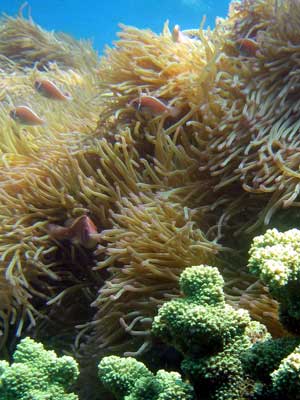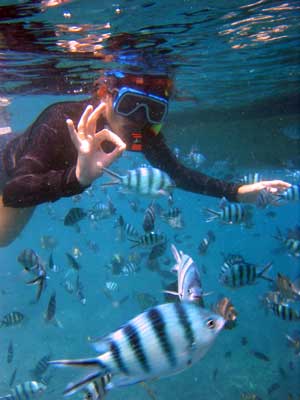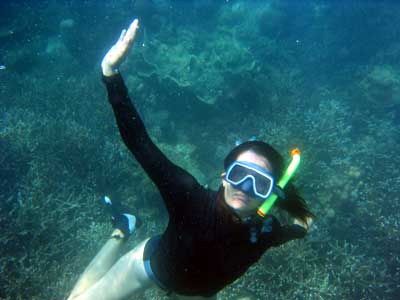 It is dangerous to stay too long below
when you practice snorkeling..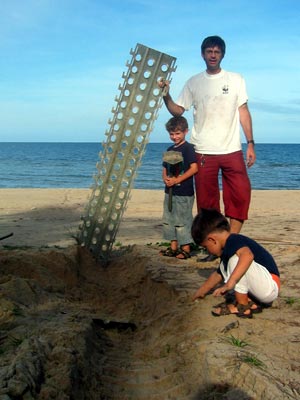 Back on the continent, we wanted "La Gazelle" to see the beach..
We test the plates to get out of the sand...very useful.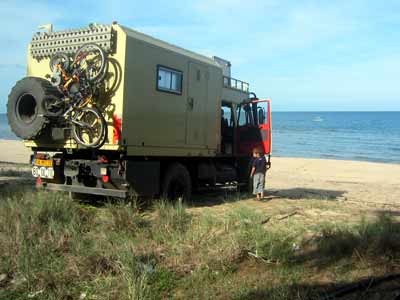 Bangkok : two weeks of break to upgrade our electrical
and to prepare the AC maintenance.

simplicity of the forms, lightness.. the thai architecture of the Wats and palaces is wonderful.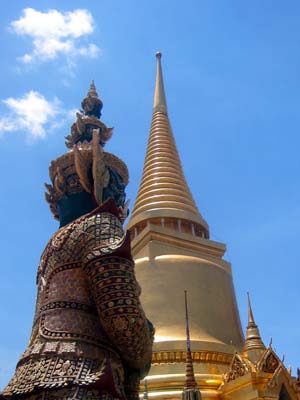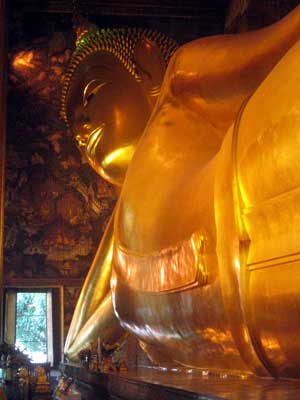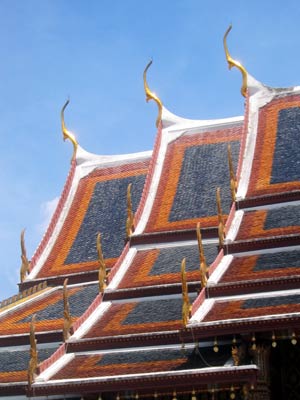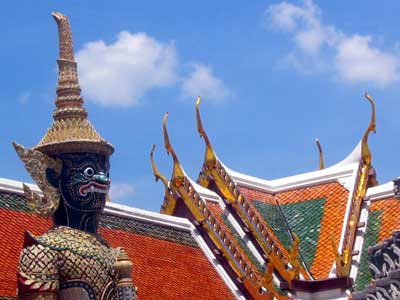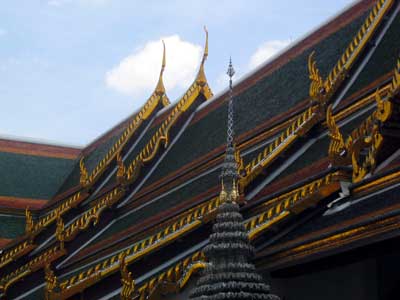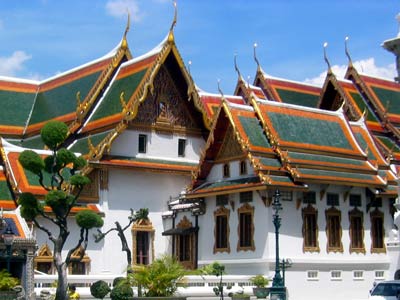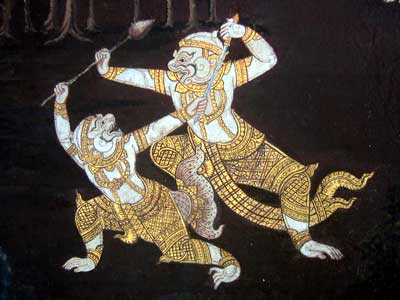 We also get advantage of Bangkok, to update our computers and DVD in the worlds of copy..



a 5 floors supermarket dedicated to digital... Surcouf becomes a small shop in comparison.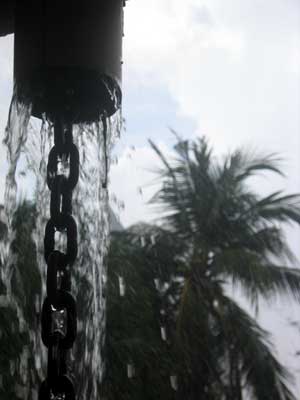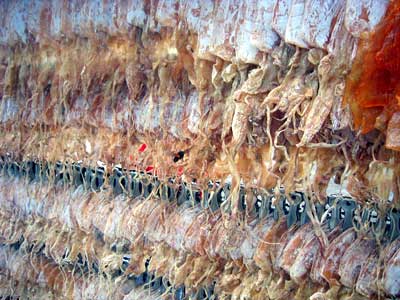 dried squids ???




we are still in the rainy season !!