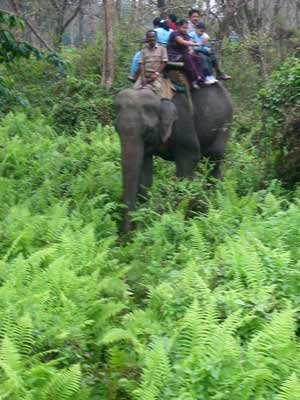 witout staying a longer time in Bhutan, nous reach
the Jadalpara Wildlife Sanctury, specialised in the Unicorn Rhinoceros.

the visit is an Elephant trek, for the happiness of Pollux and Titus.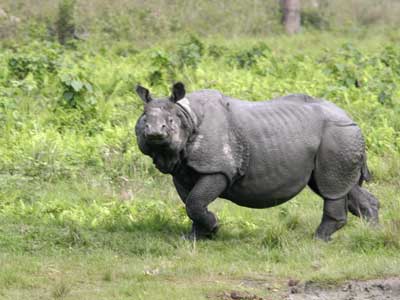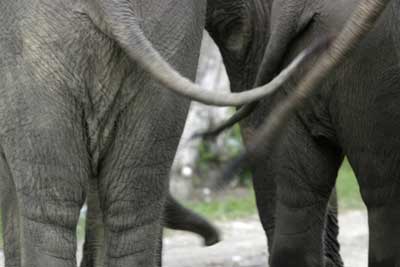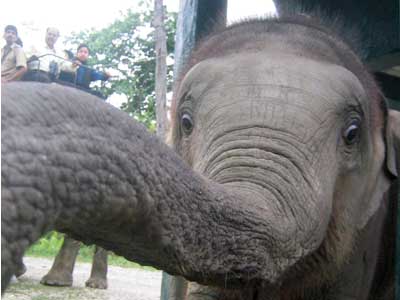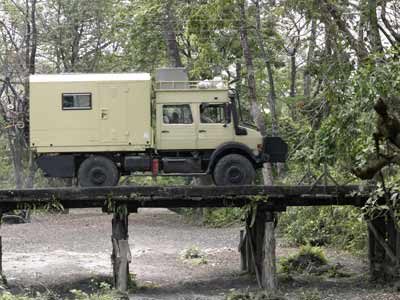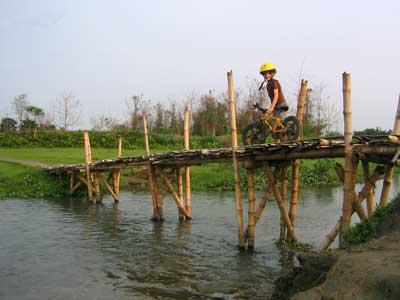 the location where Pollux can ride his bicycle
in safe condition are pretty rares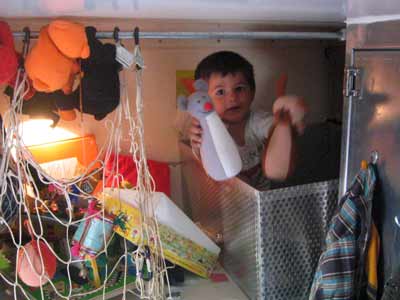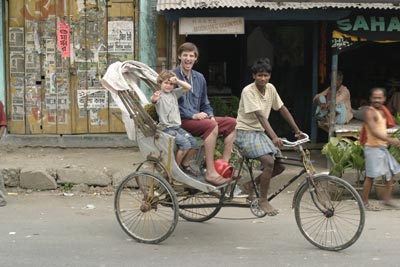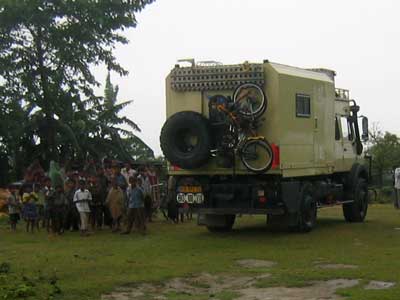 To reach Calcutta (Kolkata), we stop
every nights in villages. The huge
curiosity of the indians and the extrem gentleness
could rapidely become difficult for westerners...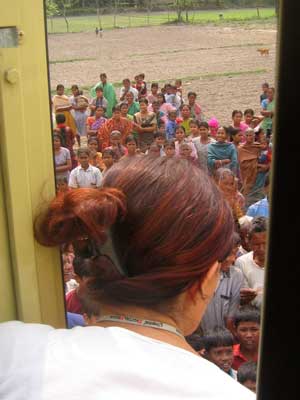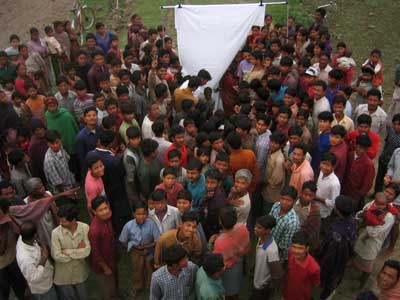 wayout of the truck... photo studio of Nathalie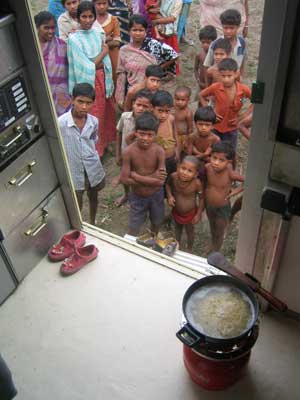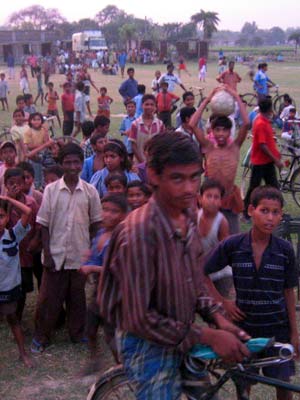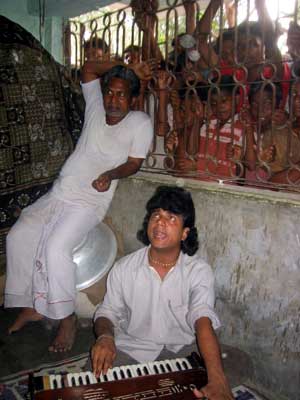 we are invited in the doctor's home...people are coming to see
his brother has been introduced as a very well known bengali singer...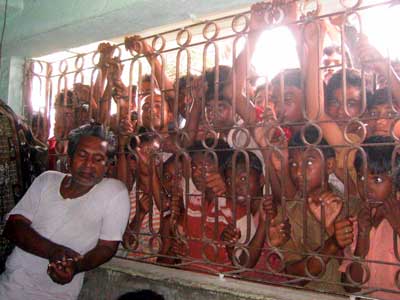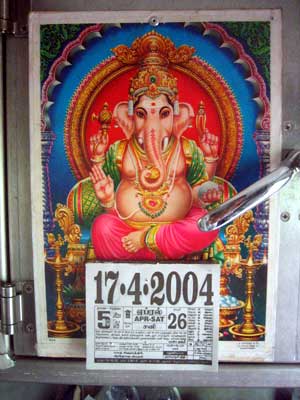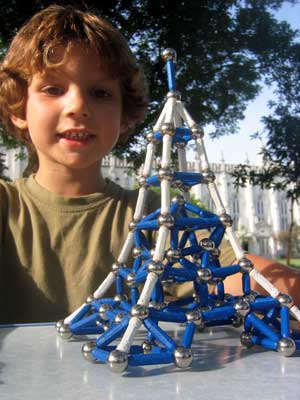 Ganesh announce : Pollux is 5 years old today,
we celebrate it in the gardens of Calcutta's cathedrale

We are leaving India after 6 extraordinary months...bye bye India.