Chiloe's island :
This island is well known for its churchs, the front of the houses n wood and its rain. We are in the West
of Chile in Patagonia. The clouds have had the time to be created of the pacific ocean and are stopped
by the Andes. Chile is then very green in comparison with Argentina which do not get that much pecipitation.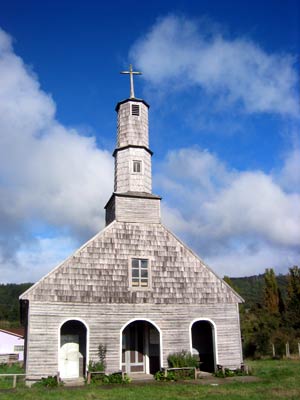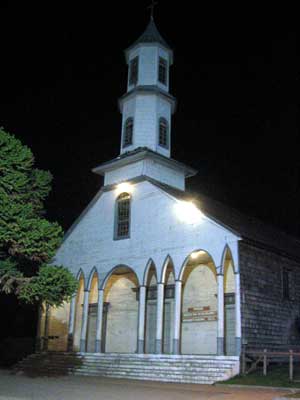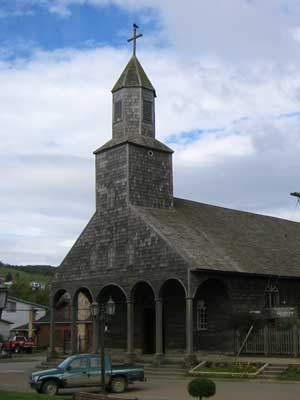 Castro's church, quite ugly from outside is very beautiful inside with all the woodwork.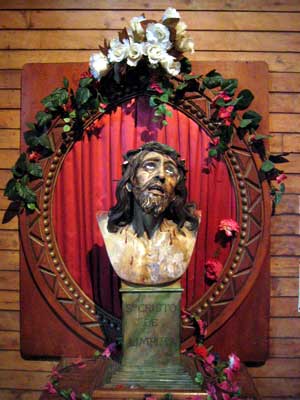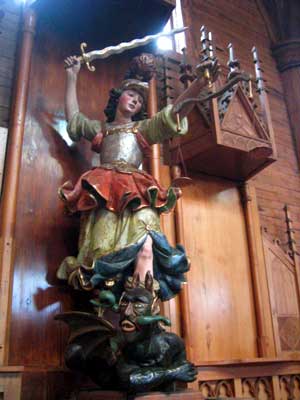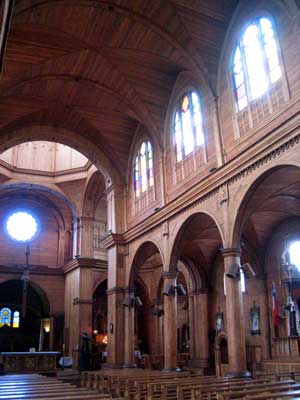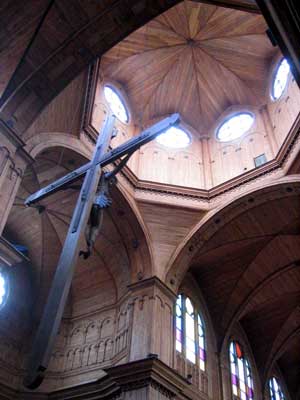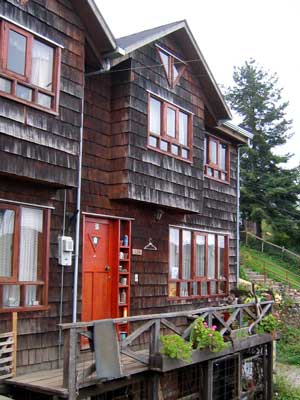 I do not want to repeat, but it rains often on this
island. So, the houses have walls that can receive the dripping of wtaer.
In bulk, a sample of the local architecture :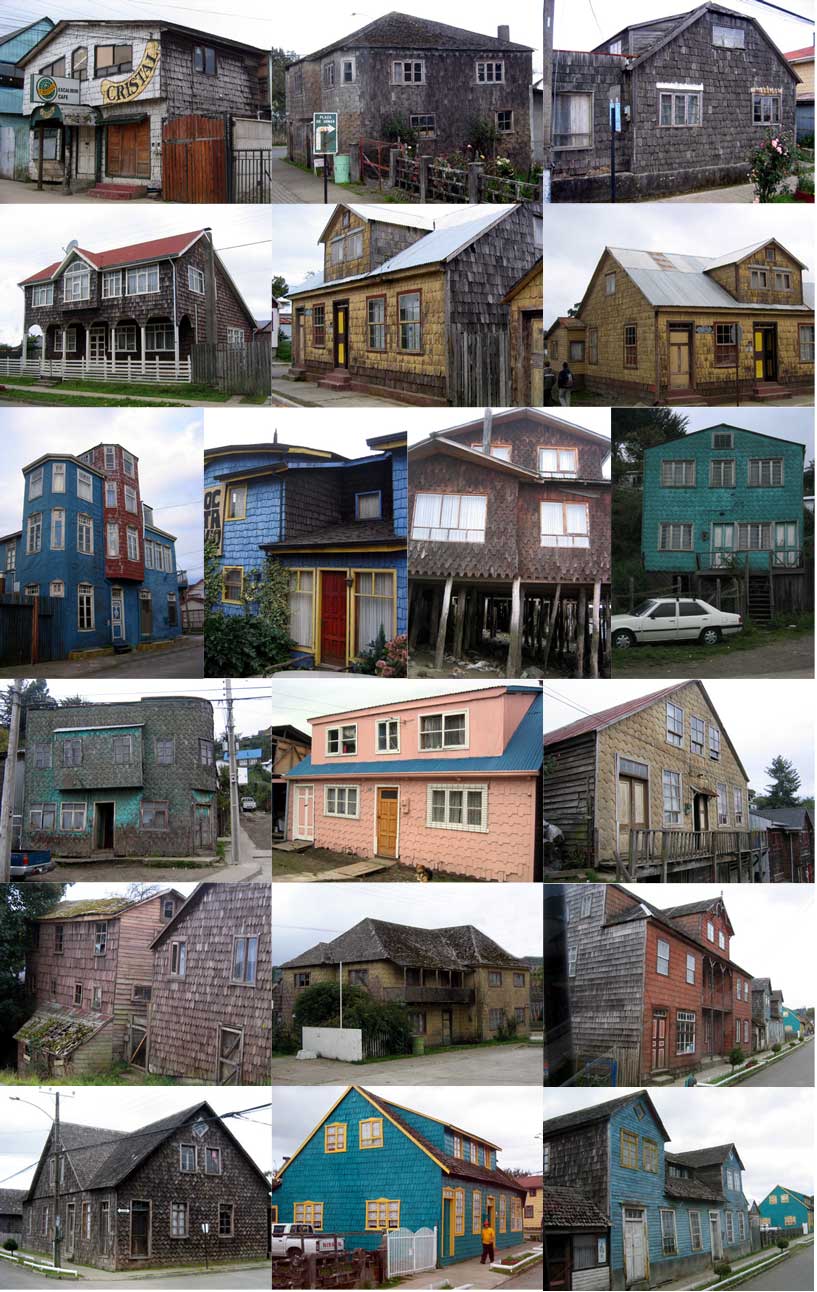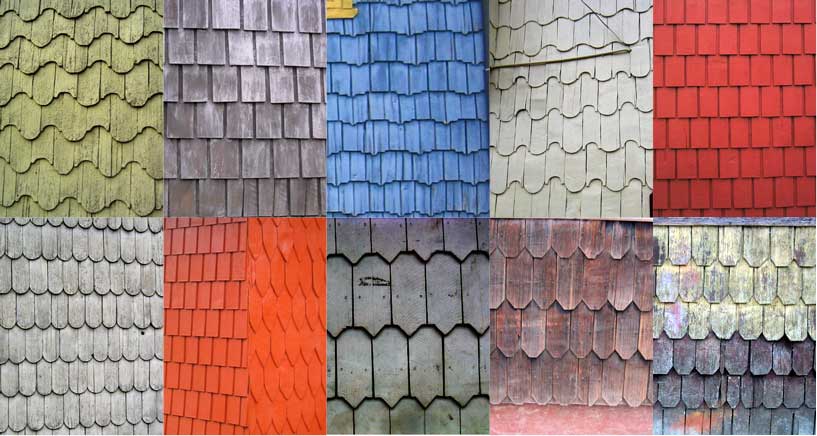 They are walls, but not roof...in wood looking like fishes scales.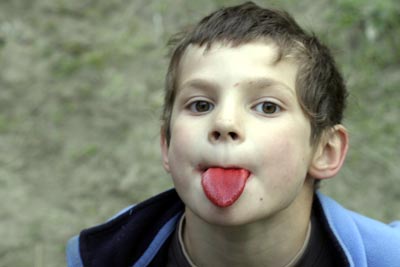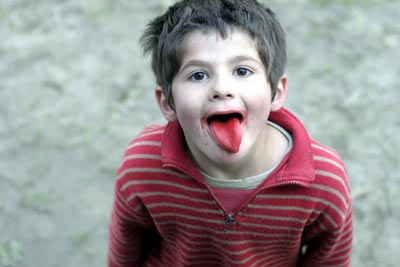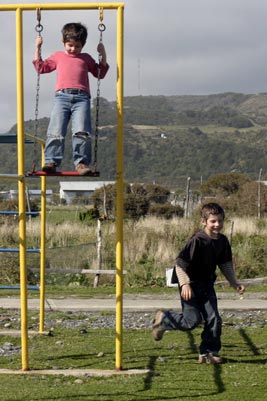 first toboggan for Cléobule...not great !!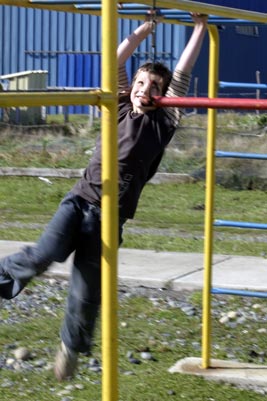 Castro, capital of Chiloe island :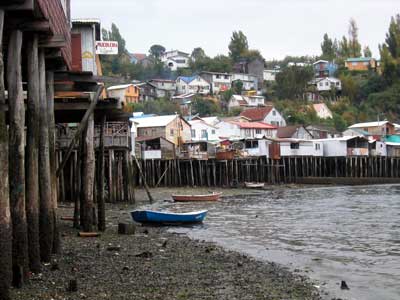 fishermen village boat works during low tide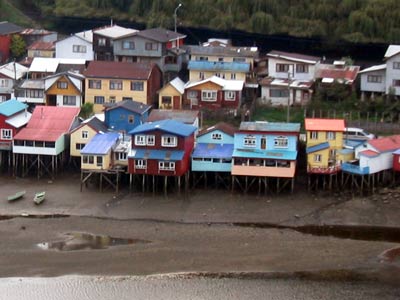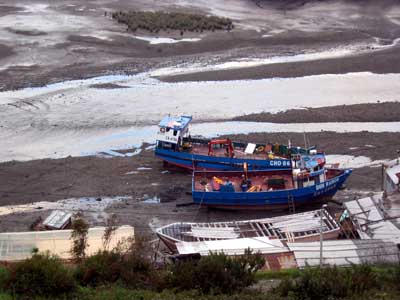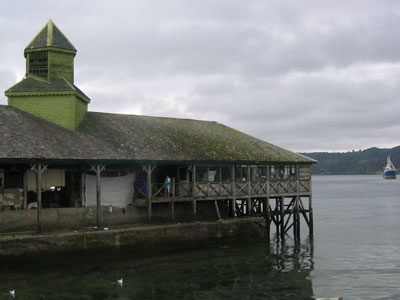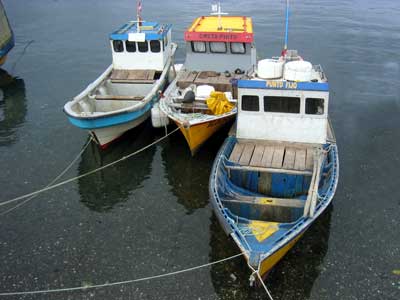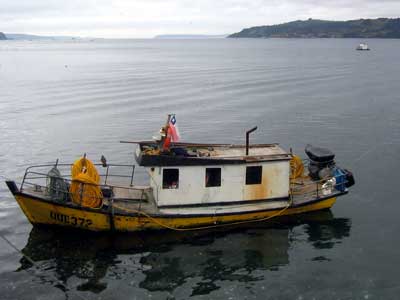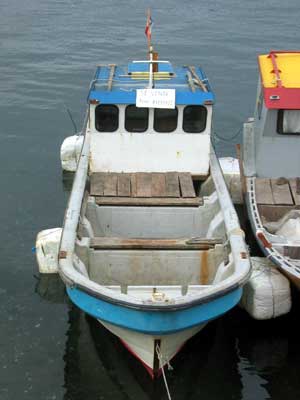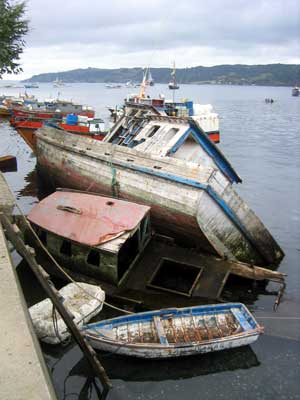 Villa Bella Vista :
We are growing weary of coldness and permanent humidity. On the road back to Argentina, we are attracted
by a board talking about a huge snack near the fire place with hot chocolate, cakes, etc... at the end,
we will stay 3 days.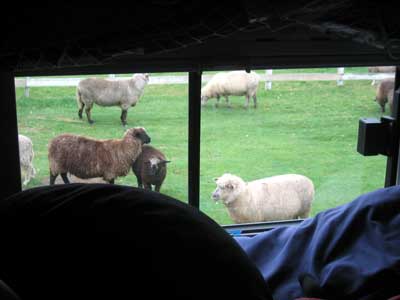 great view on the neighbourgs...tomorrow, it will be the lamas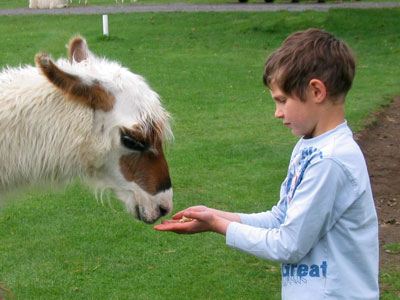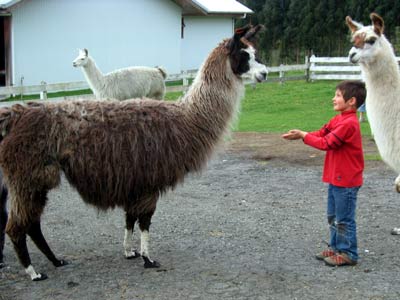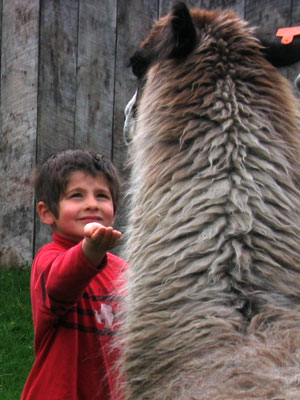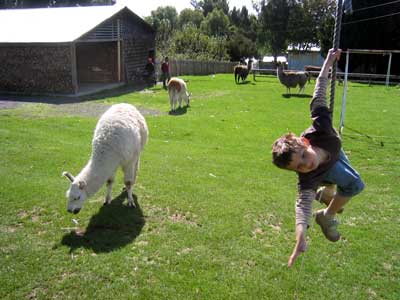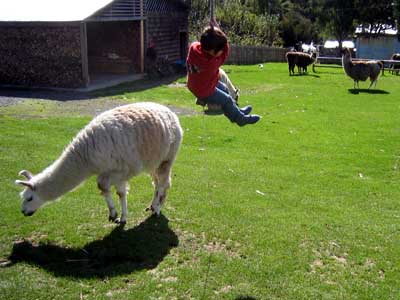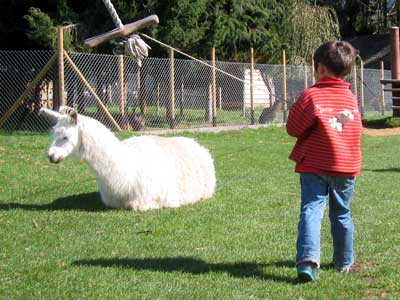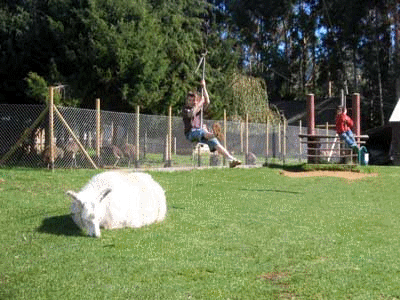 The lamas on the playground do not disturb Pollux and Titus...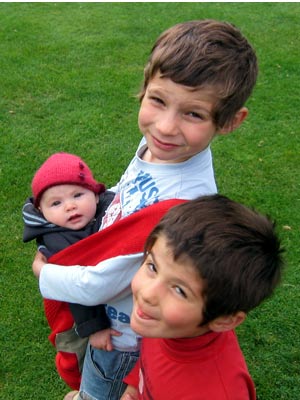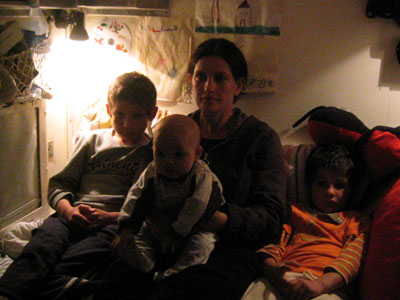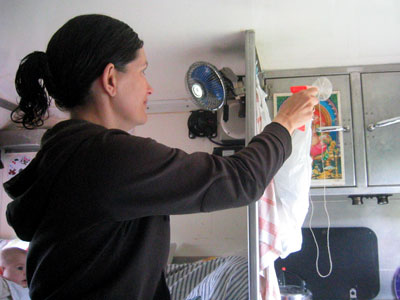 Two pictures of our life in the truck : movies and fly hunting with Nathalie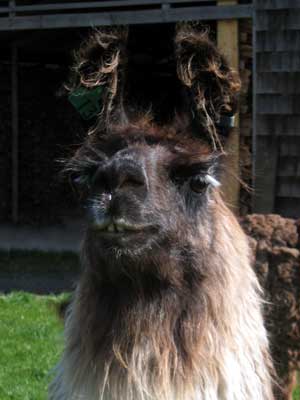 great specimen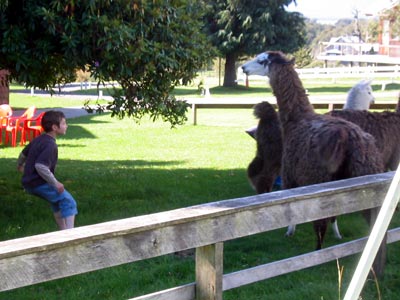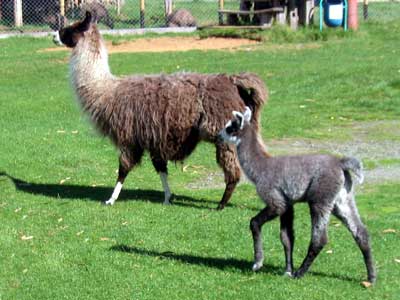 Pollux felling himself confortable with his new friends
becomes a little bit to close... He is himself surprised
when the lama spits on him.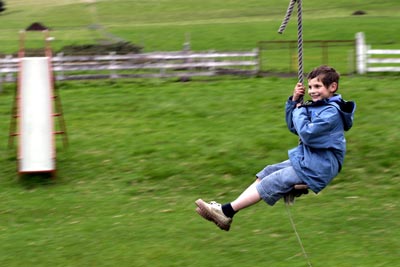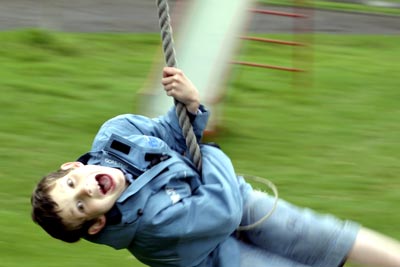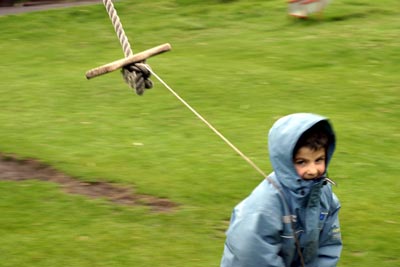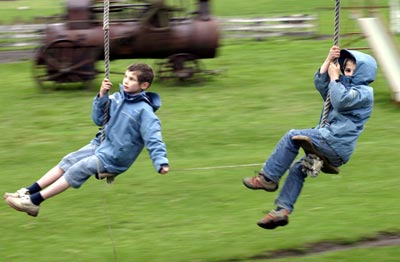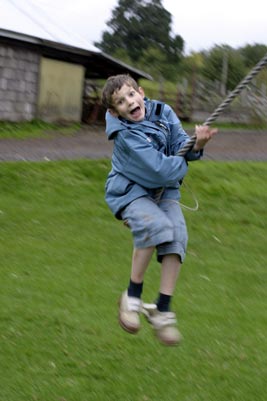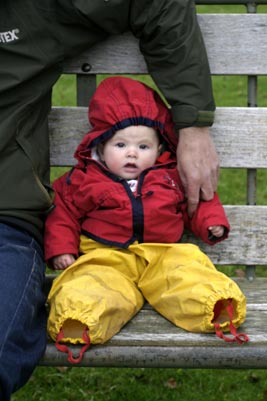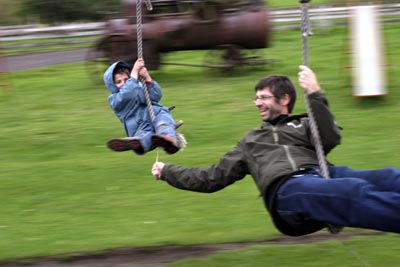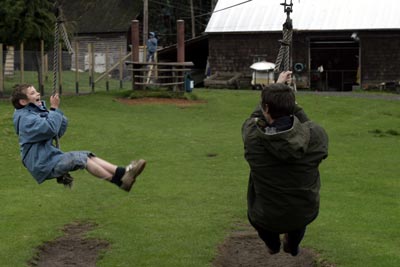 by duj