San Carlos de Bariloche :



Lago Traful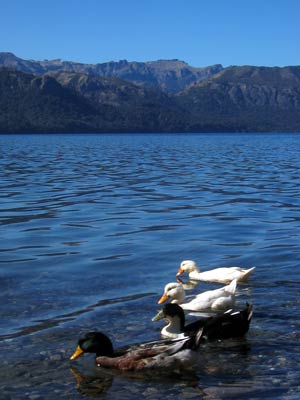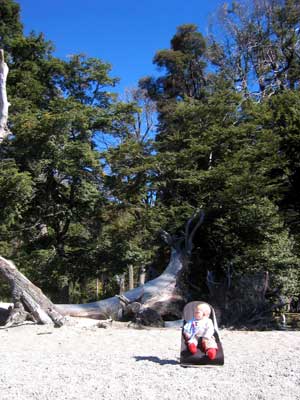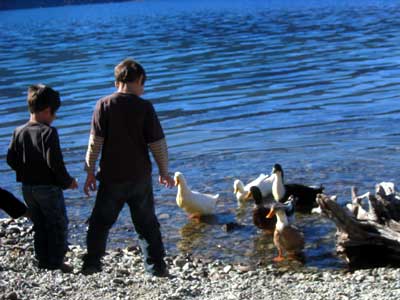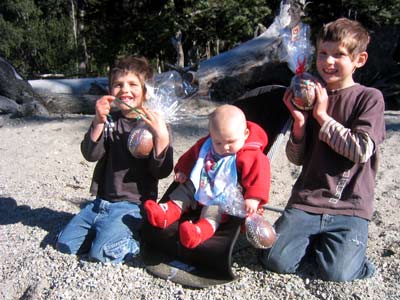 adventurers, they face the ducks Great to be in the Argentinian capitale of chocolate for
Easter...Cléobule prefers the packing...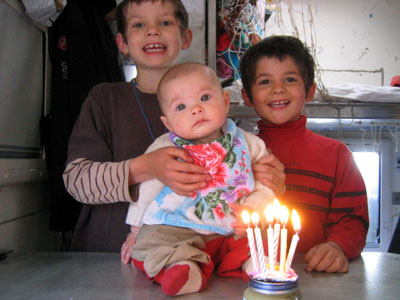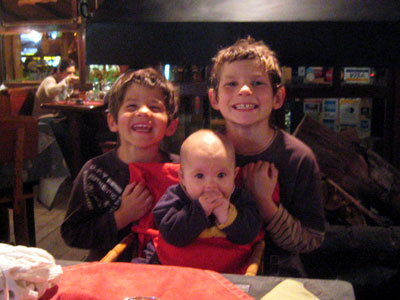 Cléobule, 6 months old


Pollux, 7 years old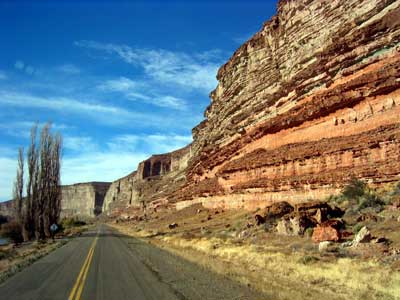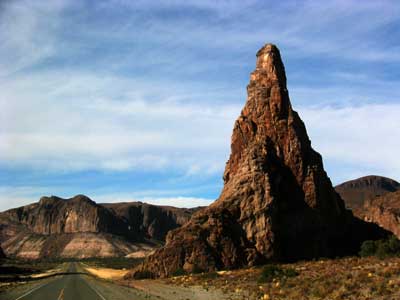 We cross Argentina from West to East. The journey is long, but quite pretty.




Peninsula Valdès :
Usually, this peninsula is well known as a haven for animals. It is also possible to see whales from the beach. Those
ones are just a few meters from the shore. Of course, we are not at the best time. There is no whales, no pinguins...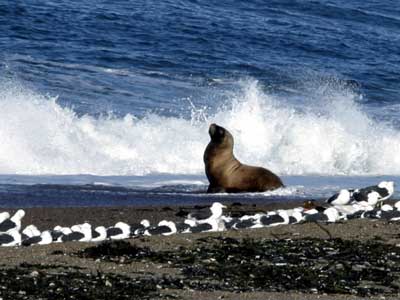 ...alone, the sea lions are there with the permanent danger of the orcas in the sea. The orcas wait the first baths
of the baby sea-lion for their lunch. If they wait too long, they go directly on the beach to take them. The show
is quite impressive. Fortunately, we will not see it.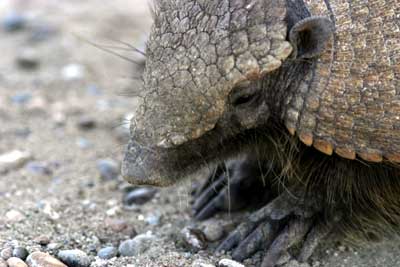 Concentrate with our orca's observation, we did not see this prehistoric animal coming. Strange at the beginning, it
is caressing, curious...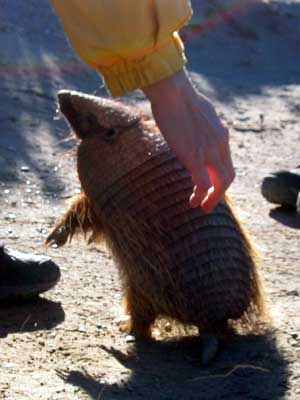 Titus do not even see it...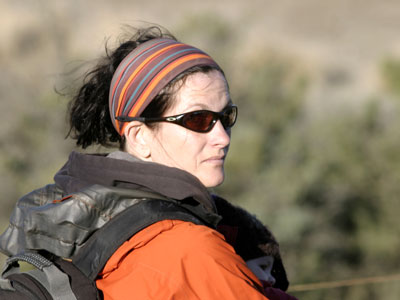 Orcas observation...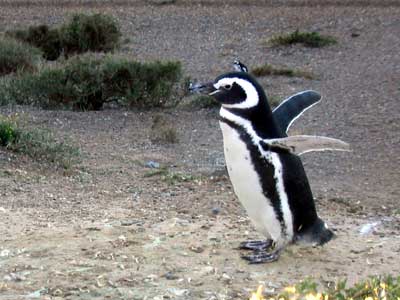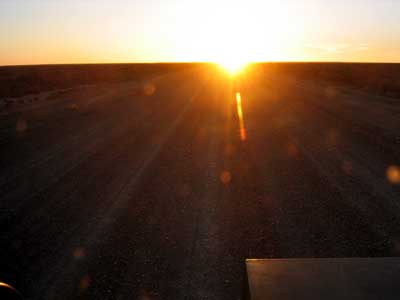 One of the rare pinguins that do not migrate to Brazil
Las Grutas :
On the advice of lost travellers, we come the beach of Las Grutas (not even in the guide).

We are stocked for a week. It is a huge shell beach.
The dune are not in sand, but with shells.... strange but wonderful.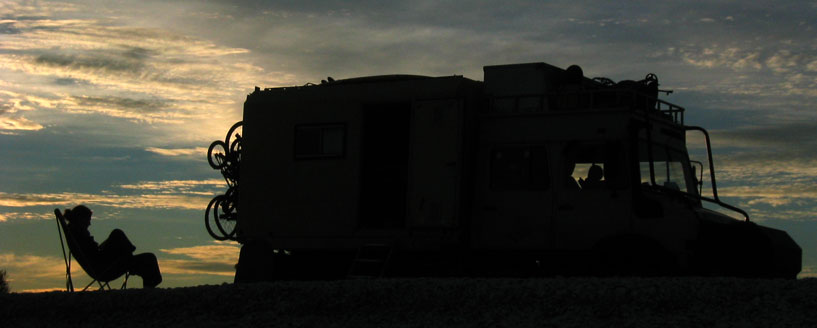 Great life, isn't it ???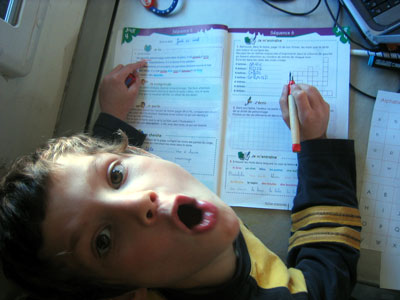 school time for Pollux... ..and for Titus.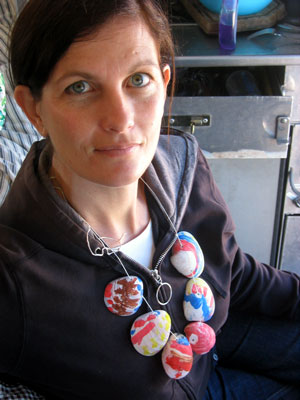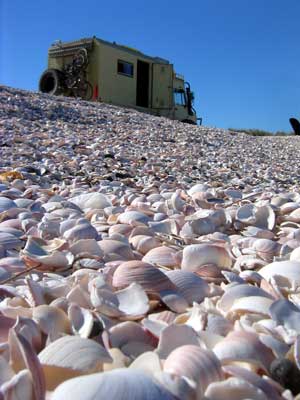 Today is mother's day ...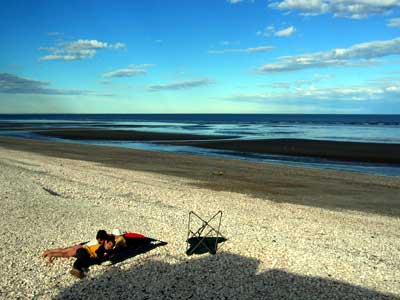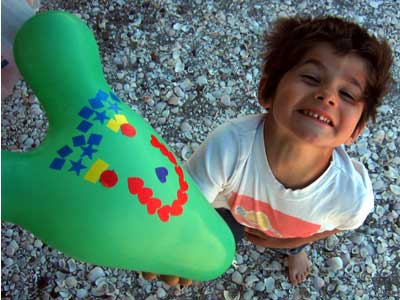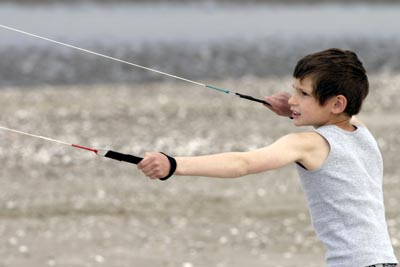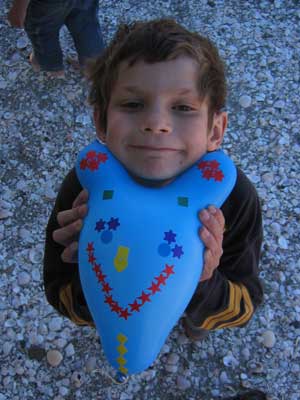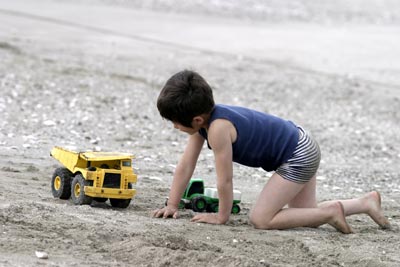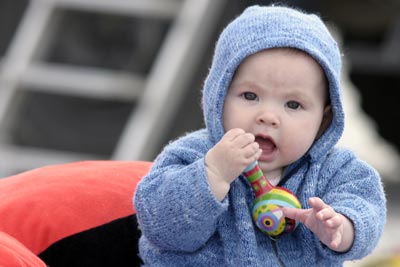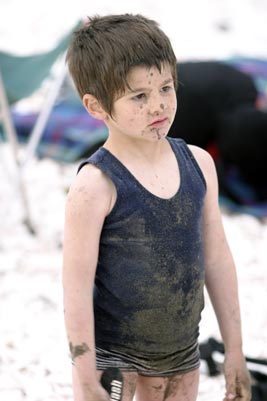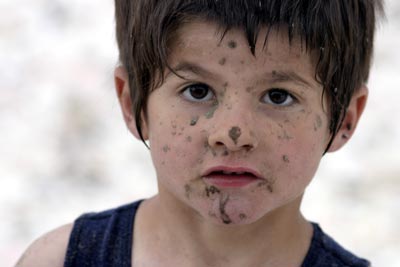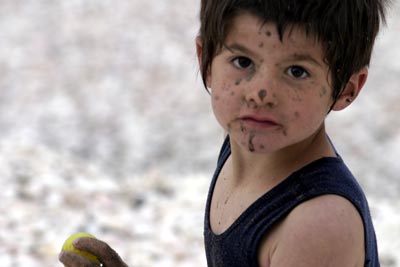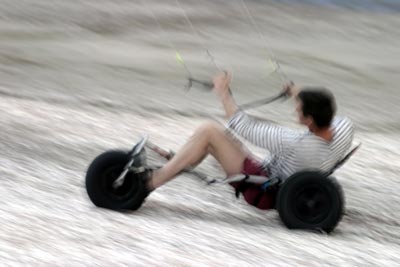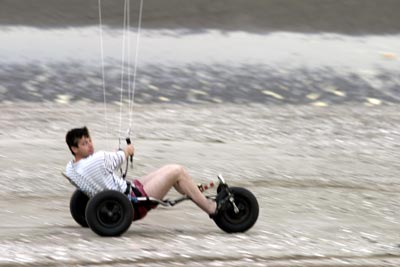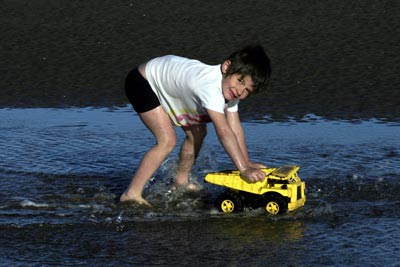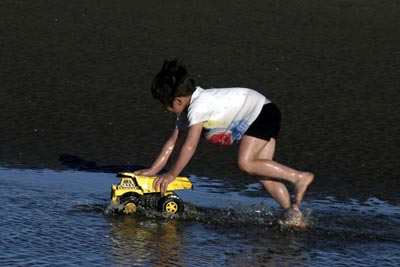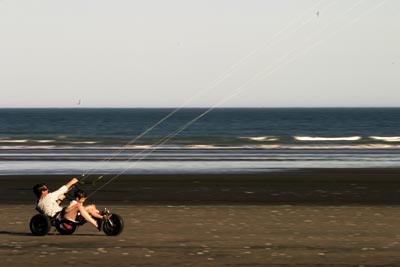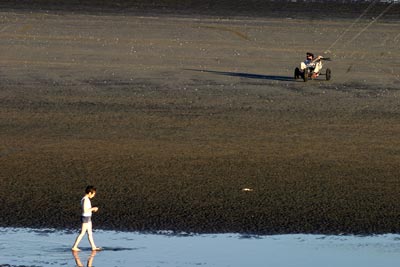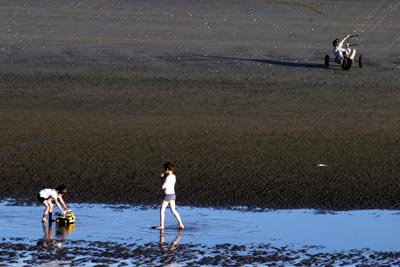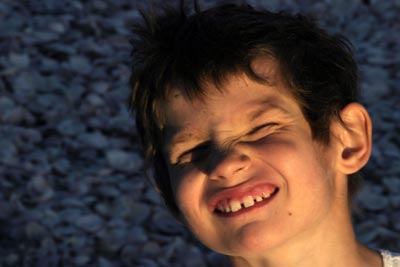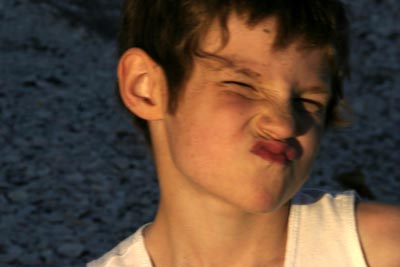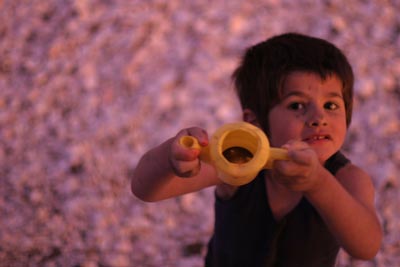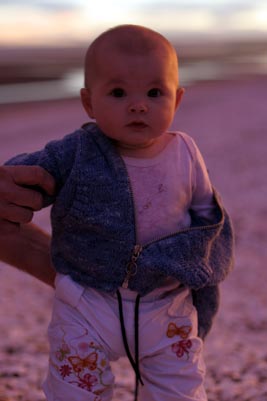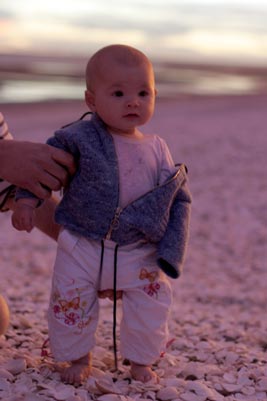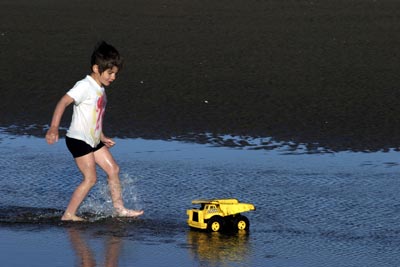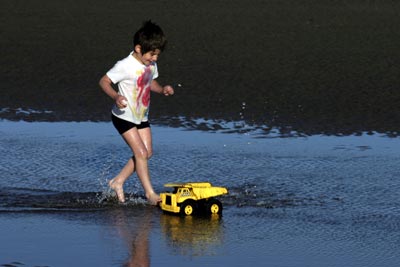 Balneario El Condor :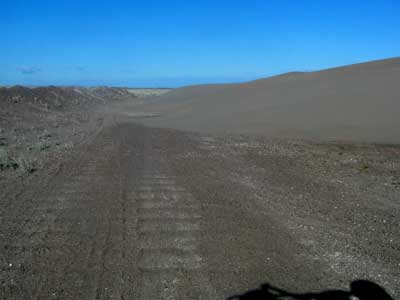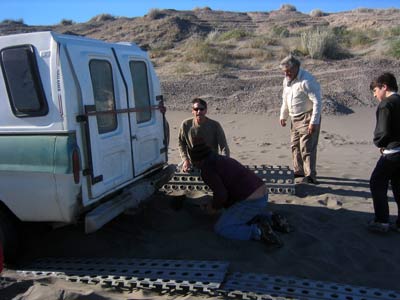 Moving from Las Grutas, the wind get strong with the sand dunes. Thay went on the road and we had to used the good materials.
Helping each other is compulsory.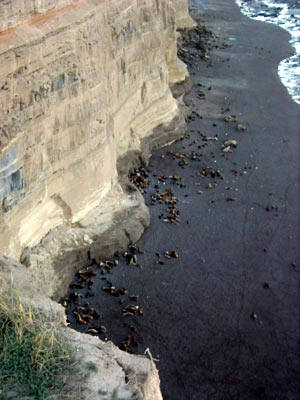 Sea lions colony
Tandil :

At 200 km from Buenos Aires, we stop at Tandil.
geat littel town where it is nice to stay...

by duj