Salar de Uyuni (3700m) :



Her Majesty the Salar de Uyuni !!! It is the most beautiful, the most magic, the most extraordinary thing
we have seen so far... The Salar de Uyuni has also all the superlative in its category : the highest, the biggest...
This old see which is at 3700 metres high, is bigger (230 km long and around 100km large) than its neighbor
Titicaca lake... Never, we have felt that much of purity !!!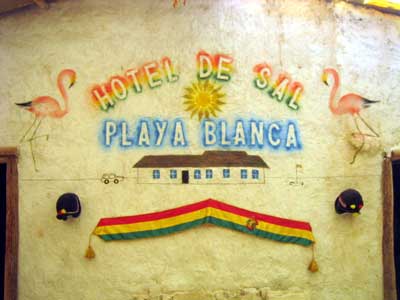 At a few kilometres from the border, an Hostel of salt is the only human mark...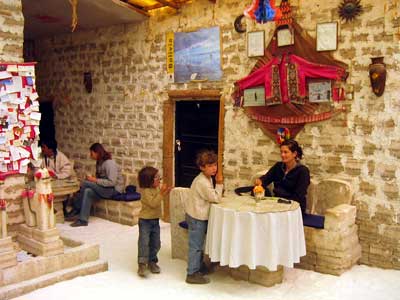 everything is done with salt




We cross from time to time some tracks. We spend two amazing days in the middle of whiteness which looks like
ice sometime, like a sea some other time where you have to navigate with a compass.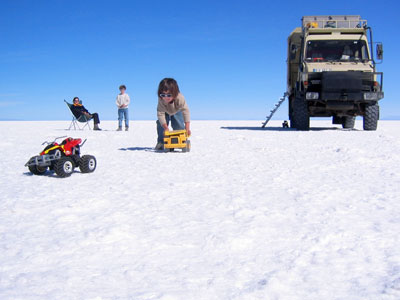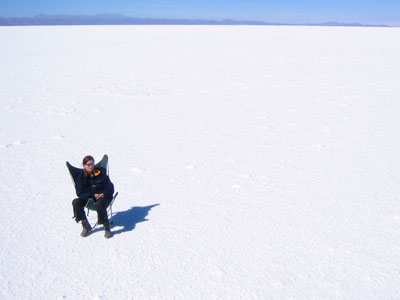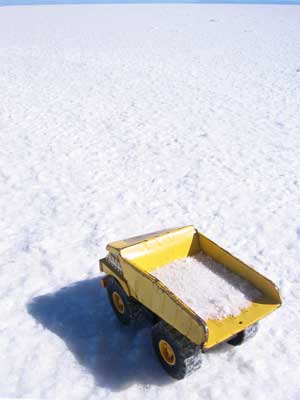 amazing play ground...

the salt crystallizes like ice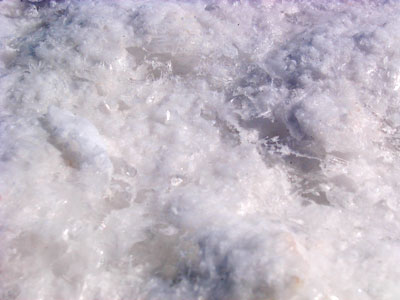 To create the Salar, it has been necessary that two cordilleras create an interior sea. Then, with the creation of
the Andes, this sea was pull up to 3700 metres to get evaporated and let a layer of salt. Its "layer" is now more than
11 metres of thickness and continues to grow at around 1 centimetre per year. Half of the rivers flowing out from
the local mountains is salted.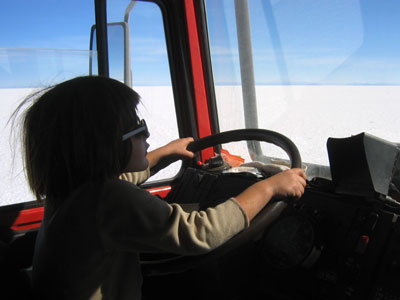 with the video


We make more than kilometres on the Salar... Pollux and Titus can, drive the truck...what a happiness !!!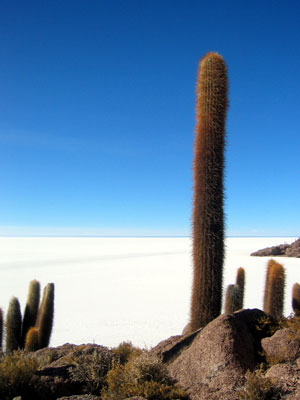 Just in the middle, erects a real island : Isla de los Pescadores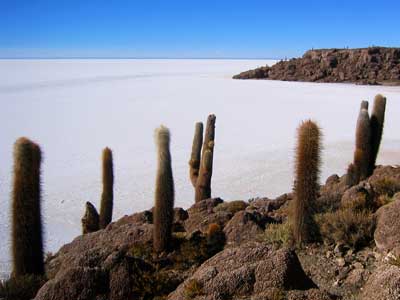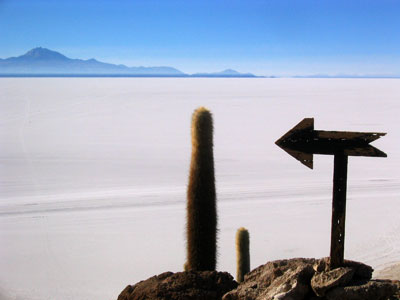 the flora of this sublime island consists mainly of a forest of giant incredible cactus.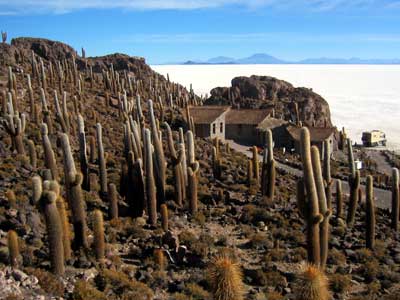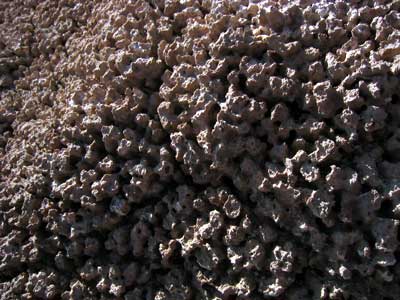 rocks looks like coral...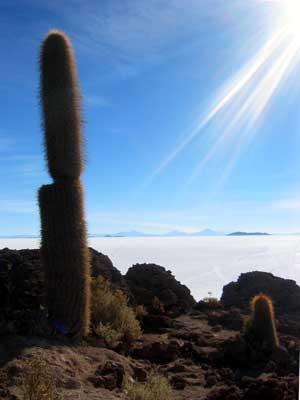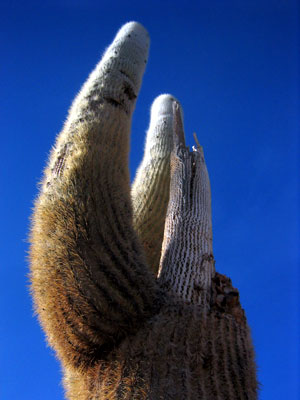 cactus structure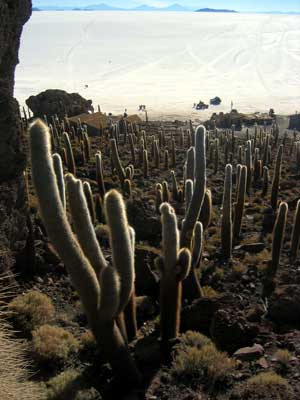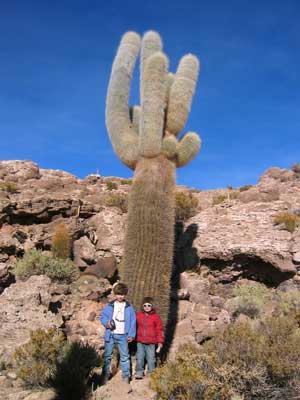 Pollux and Titus in front of the tallest cactus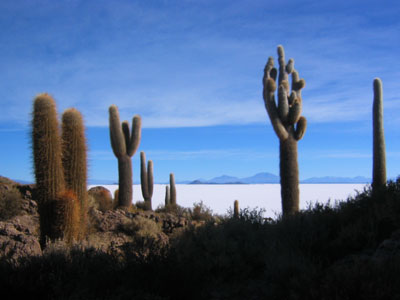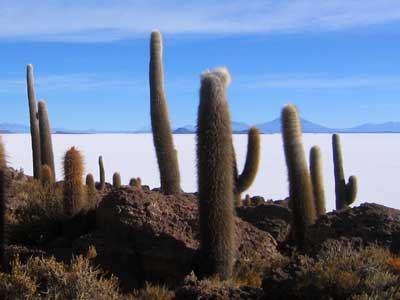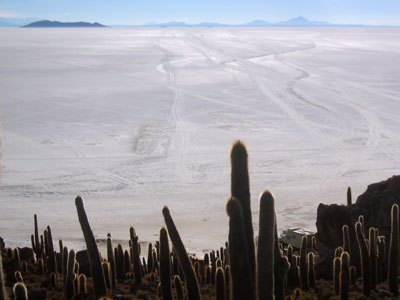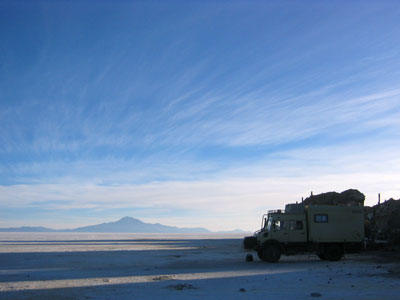 The evening, the small number of tourist goes back to the city... we stay alone for a very cold night. On this picture,
I go out at 7 o'clock in the morning for the sunrise and our cold record at -12,3 °C.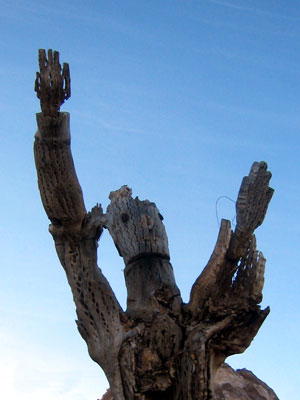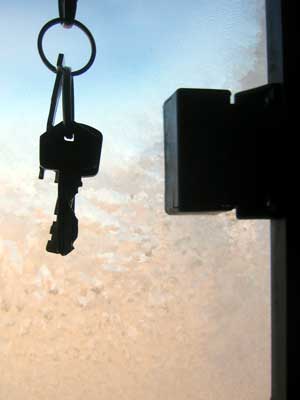 the windows are frozen... inside the truck !!!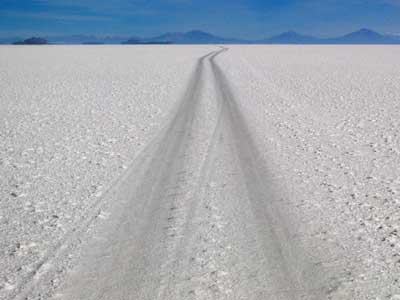 we start again for a second magic day
Sometimes, it exists some tracks. Most of the time, we navigate across the salt.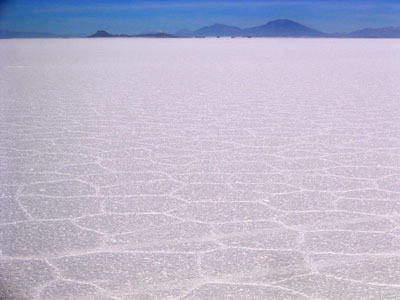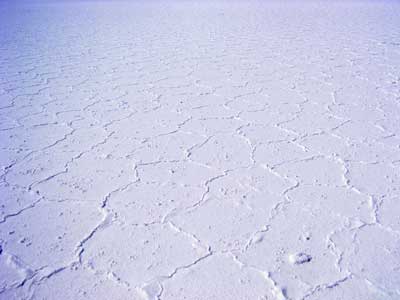 Two seasons exist on the Salar. We are during the dry and cold season. We can see the rest of the rainy season when
the Salar looks like a real mirror with a small layer of water. With the evaporation, the water let some hexagons
on the ground.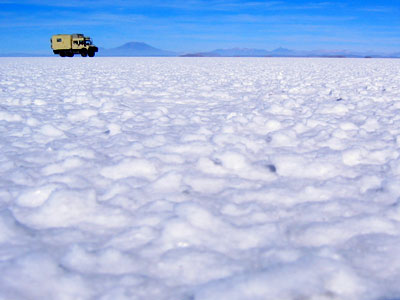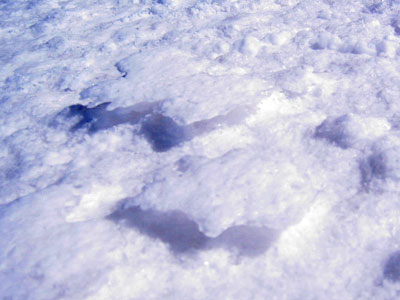 at this place, the salt is not smooth.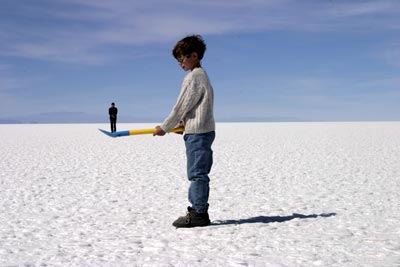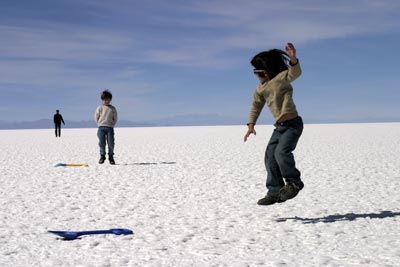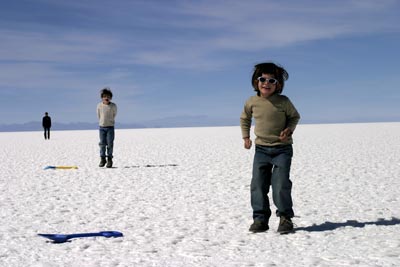 move the mouse on the pictures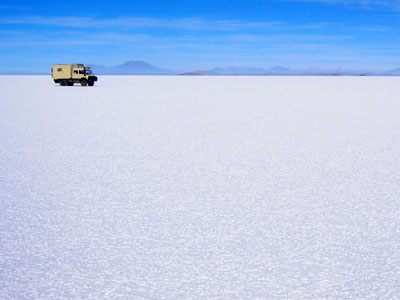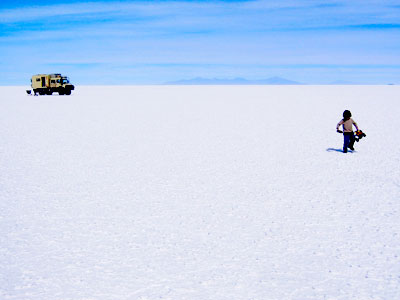 magic of the silence, of the empty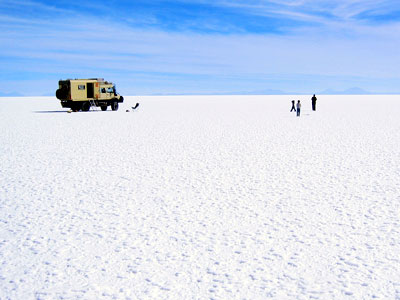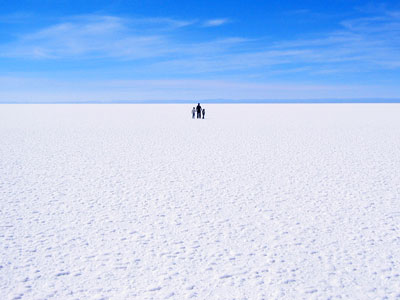 evaporation trace of a pool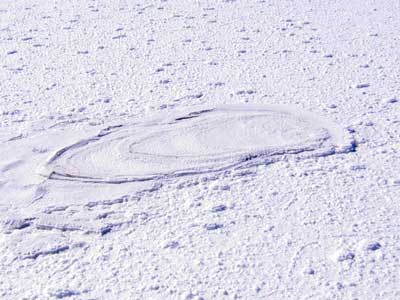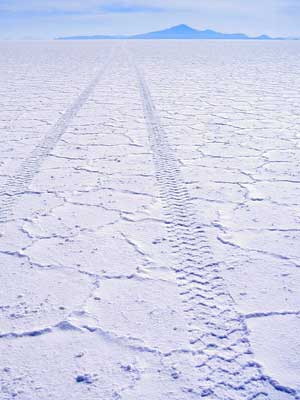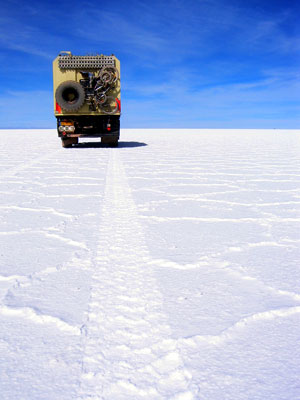 To get out of the Salar, we have to use one of the 10 exit doors. The border being quite unstable, it is very imprudent
with a 10 tons truck to go further. At 150 kilometres away from the "door", we cannot see it and there is not any tracks
drawn on the ground. So, we have to use a nautical navigation method with a compass !!!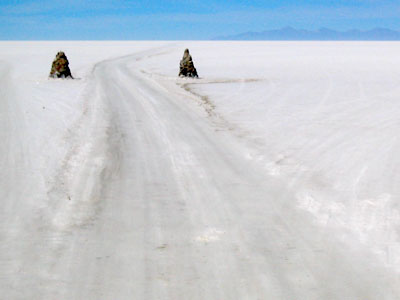 After 2 hours at 126°, a "door" of the Salar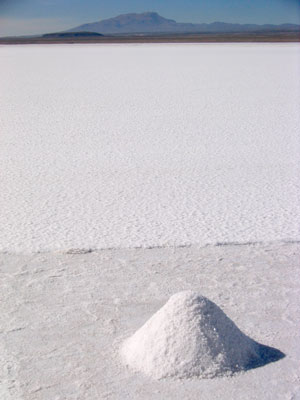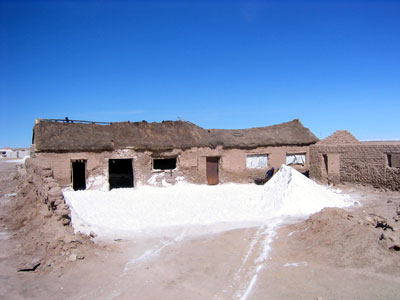 salt exploitation
electric plug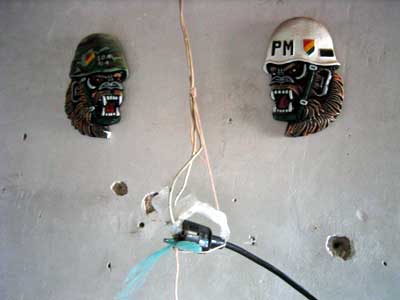 at the return in the city of Uyuni


by duj