Sucre (2790m) :
As Lybia, the netherland and South Africa, Bolivia has two capitals. Initialy, Sucre was the only one, but get beaten
by La Paz. However, Sucre keeps the high court of Justice. It is above all the most beauiful city of the country.



Plaza Anzures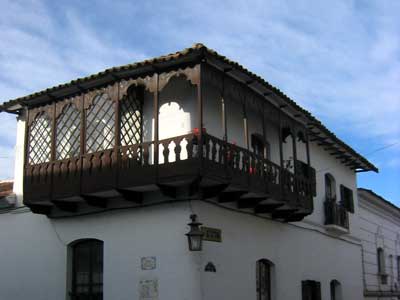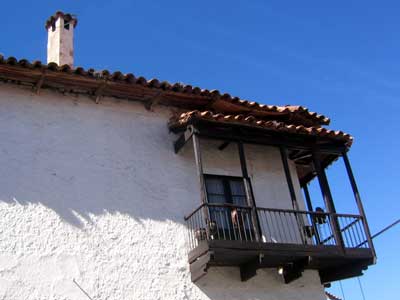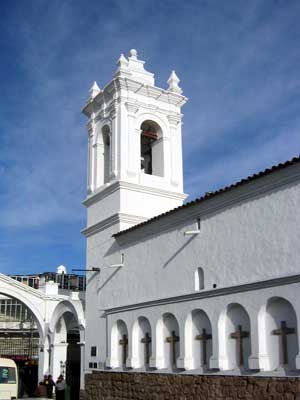 Church San Francisco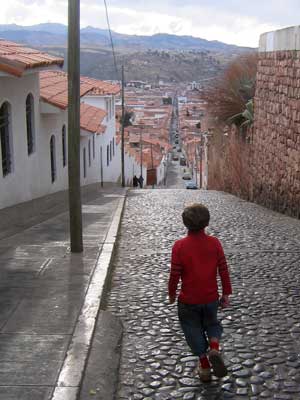 School of a day...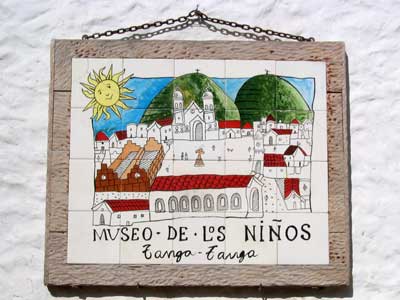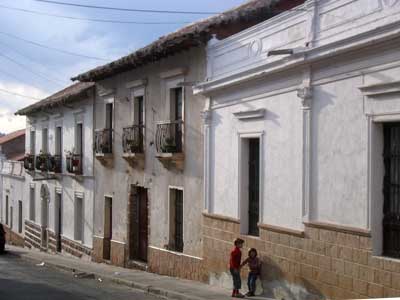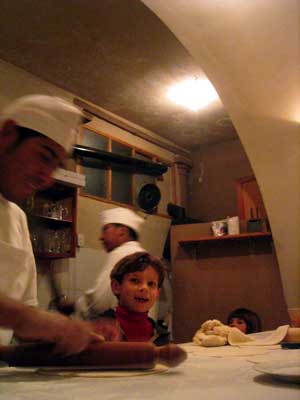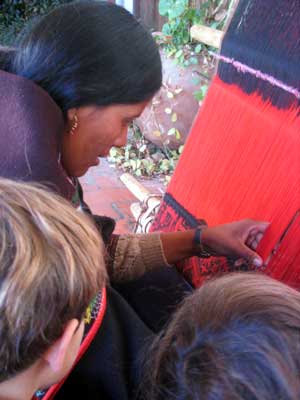 casa Capellanica, museum of local arts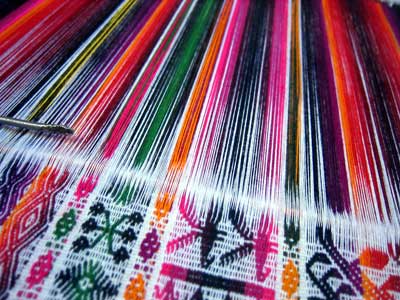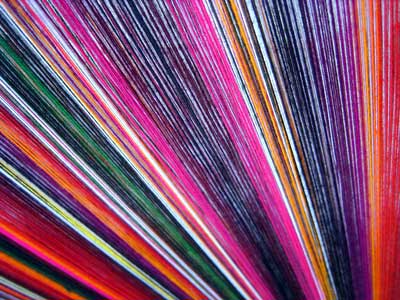 On the functioning principle, we can find the same looms in the entire world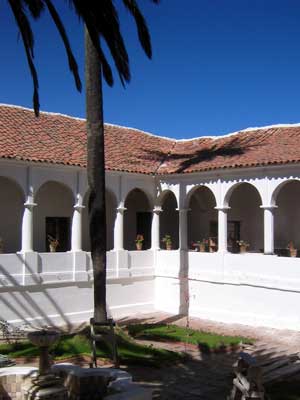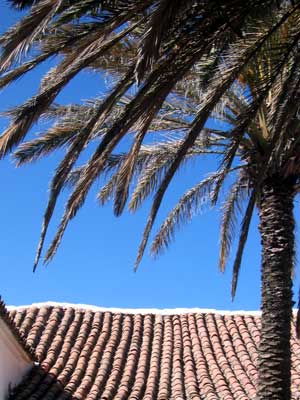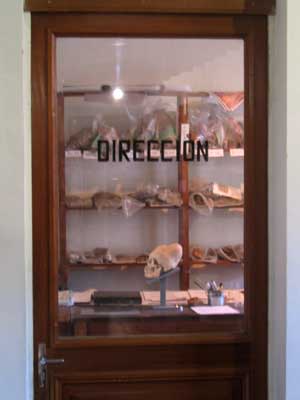 the university... ...and its direction



The church tower of the convent San Felipe Neri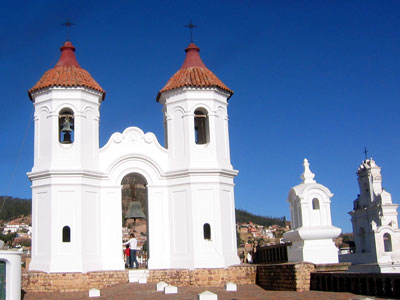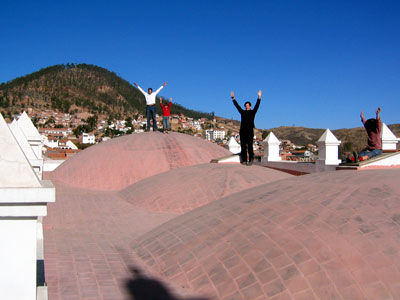 Familly picture on the roof of the church Merced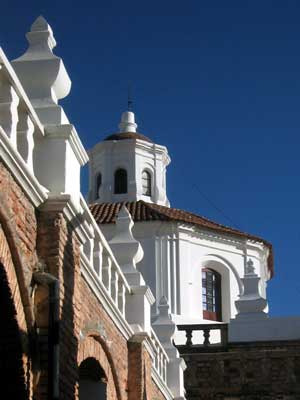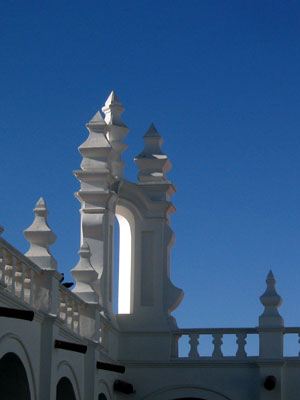 convent San Felipe Neri...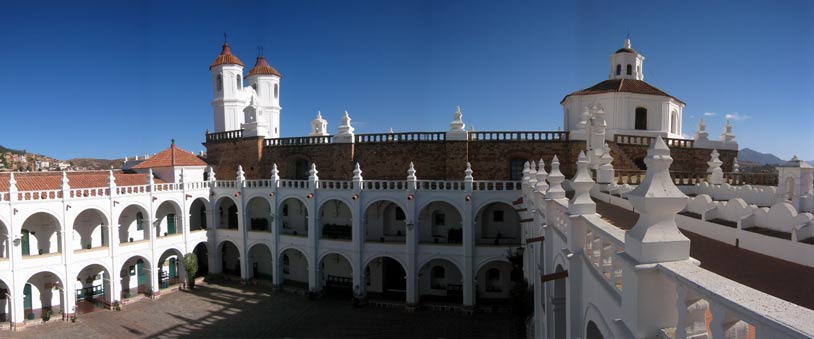 ...converted in girl school.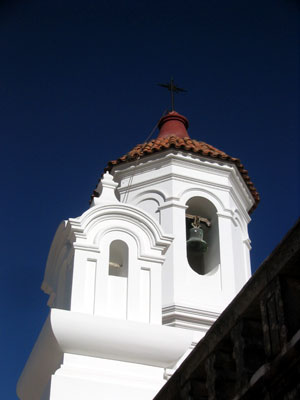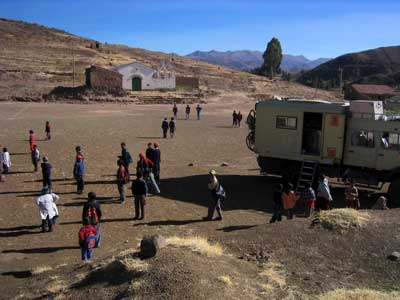 The way up to Potosi is too important in only one day in term
of altitude. We stop in the villages where we are usually wellcome. Sometime, we can fin the same atmosphere with the
kids around the truk hat we had seen in India...
Potosi (4087m) :
Potosi was created in 1545 after the discovery of a hill having the biggest silver mine in the world. The spanish have just
gorged and have created the richest and the biggest city in the world. The population of Potosi was higher than Manchester,
Paris, Madrid or Chicago...Today, the mine is still active, with the same sanitary and security conditions. Potosi is only
the highest city of the world.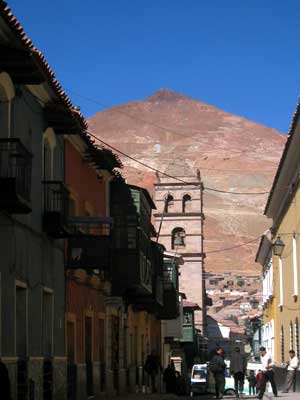 The Cerro Rico... the magic mountain where slipped the pure silver

Potosi from the entrance of the mine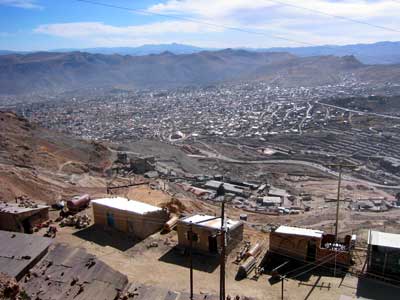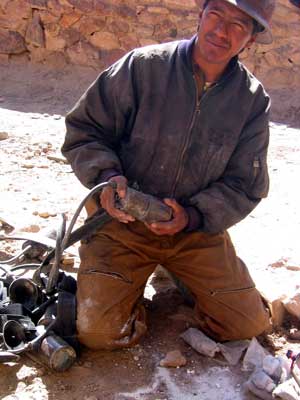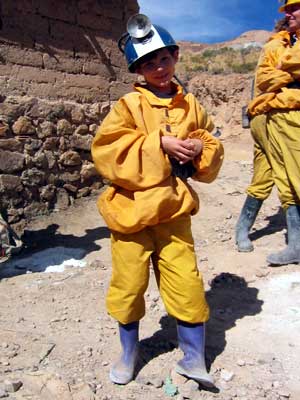 filling of the lamp with acetylene Pollux is ready to go to hell...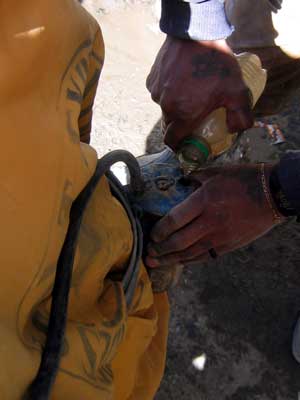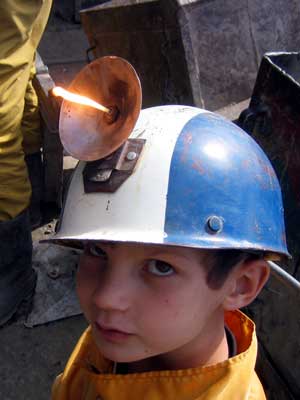 water is added to create the chimical reaction which allows to get gaz,then light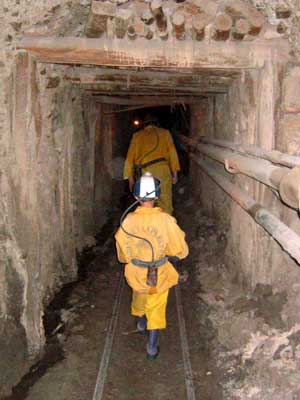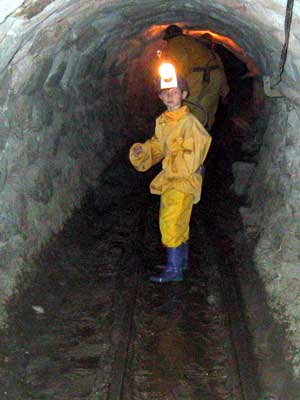 the beginning of the tunnel is big enough. After, we will have to knee most of the time.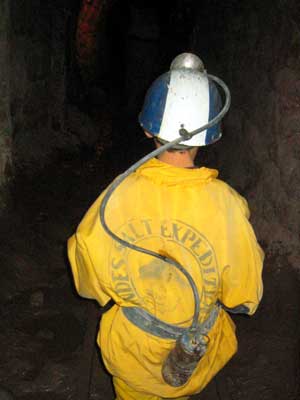 progression of Pollux in video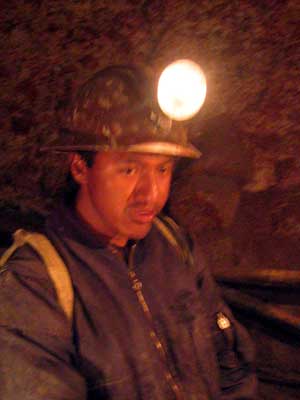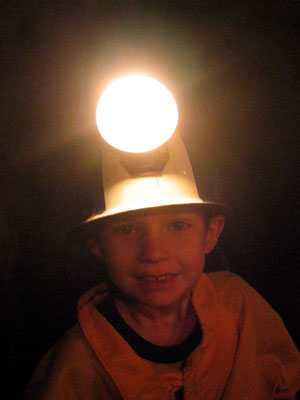 our guide; former miner at the age of 9 to 13 years old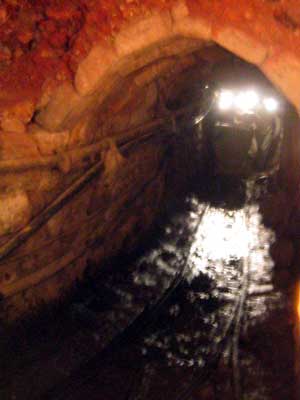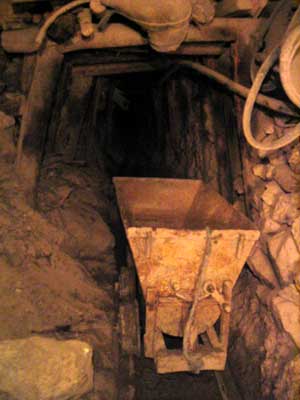 the carriages are pushed in the small tubes by 3 to 5 people, depending on the weight. When we hear a carriage
coming, we have to flatten ourself against the wall to avoid being crushed. The miners are not able to stop
them, once moving.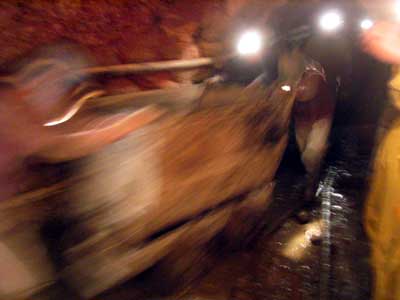 video of a carriage moving in front of us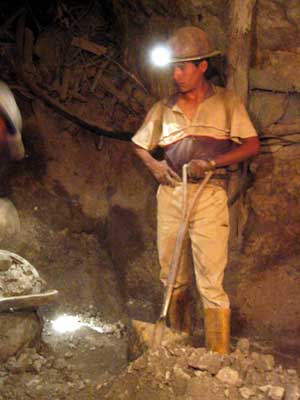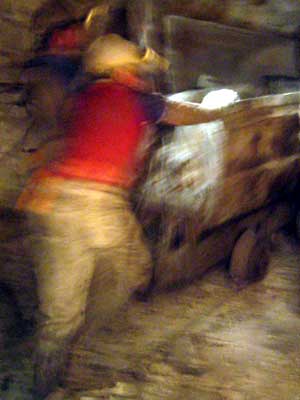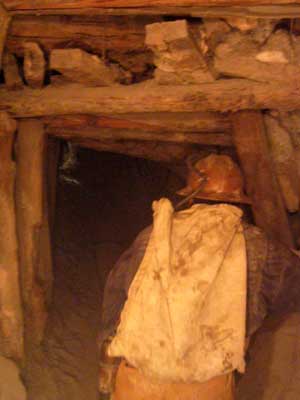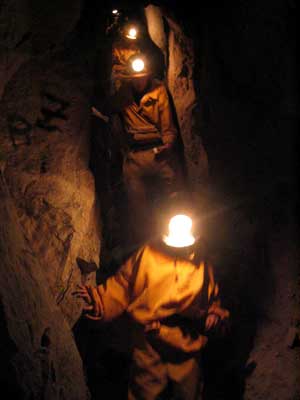 Sometime, we have to be fast below some beams...being 4 centuries old.
Soe other way look like speleology to go down to other galeries.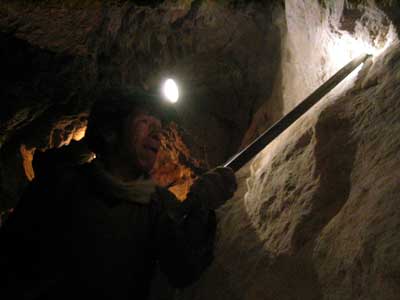 Maestro Luis...expert in explosive after 24 years
under ground. The blast of the explosions has switched off our light...very reassuring, not scarred !!!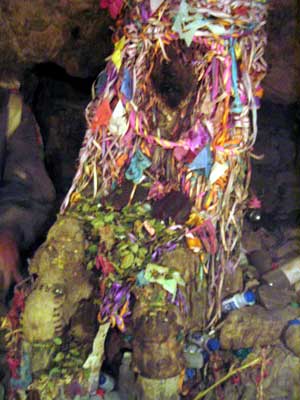 visit to the god Tata Kaj'chu. It is compulsory
to every new miner who enter for the first time in the mine. Thanks to him, we have been protected !!!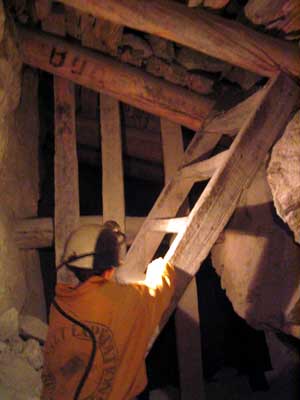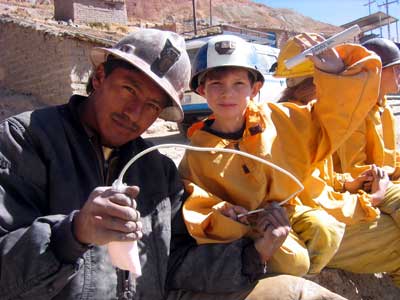 Pollux with a dynamite stick in his hands...
the dangerous part is in detonator. We have a little show...with all the security needed !!!

Hacienda Cayara (3550m) :
The city of Potosi being too high in altitude, we sleep a little bit lower in the valley, in the hacienda Cayara.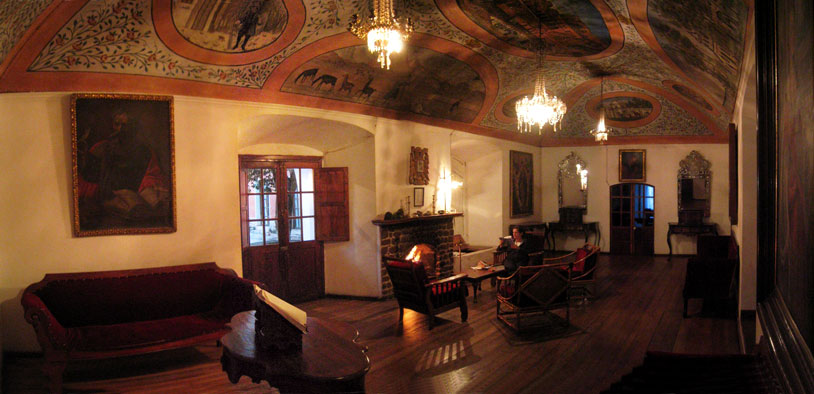 A little bit of heat is good...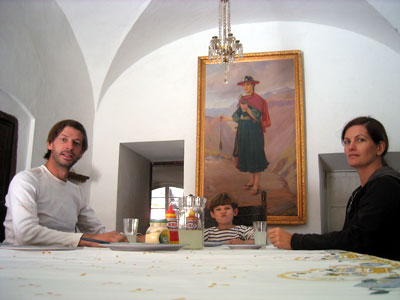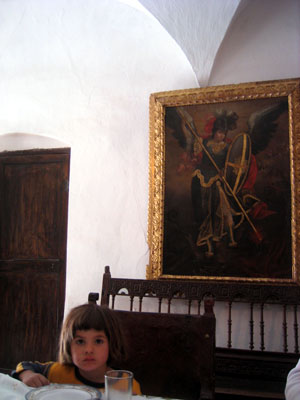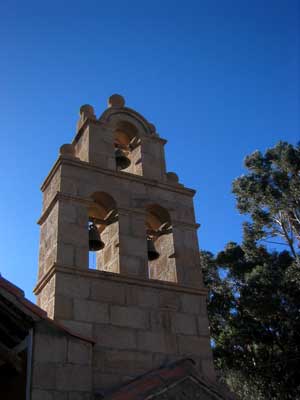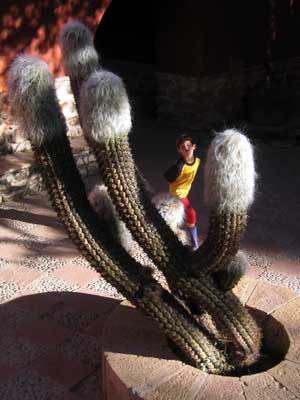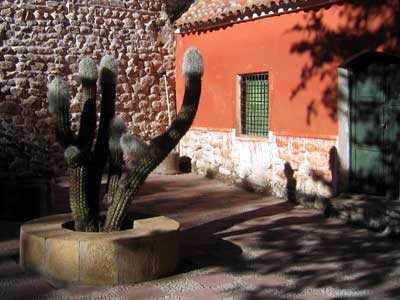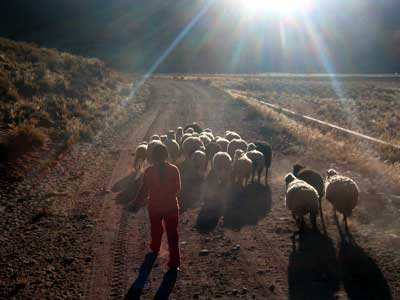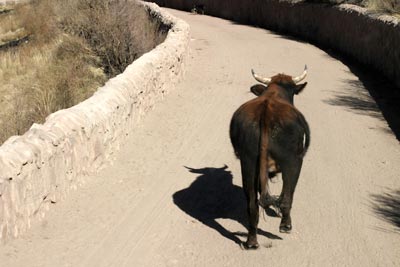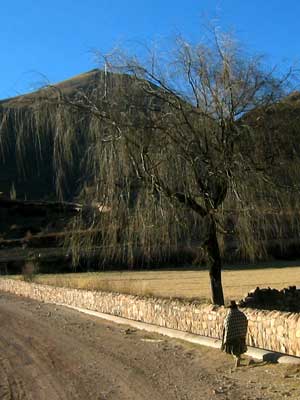 by duj