The southern part of Bolivia is really wild. From Uyuni, we reach Chile through this zone where live a very few people.
We are always in the heights. For all Bolivia, our average altitude is more than 3500 metres.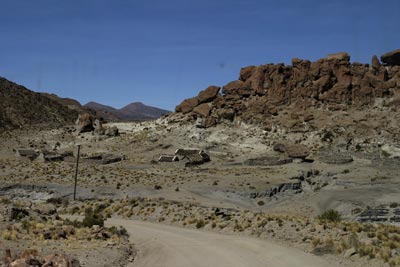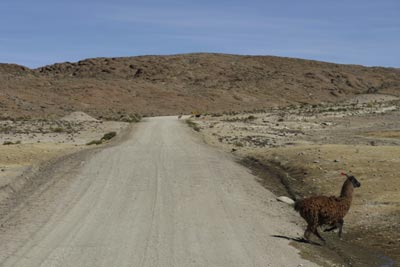 At the beginning, the track is pretty good, easy to find...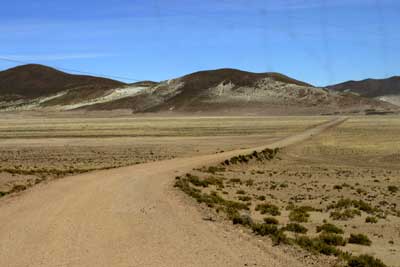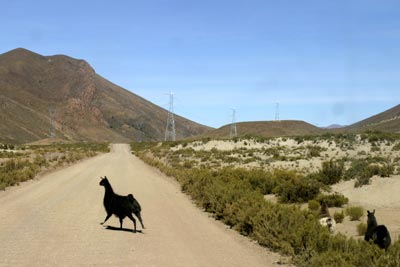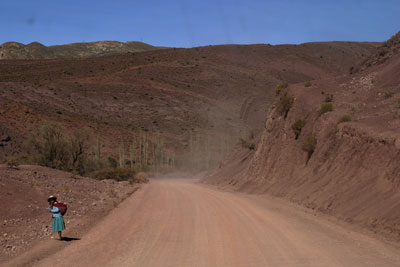 we cross lama quite often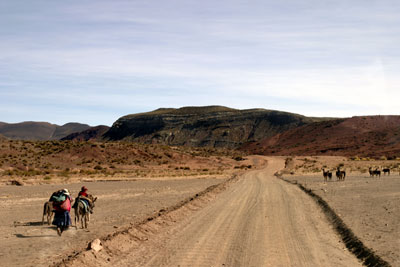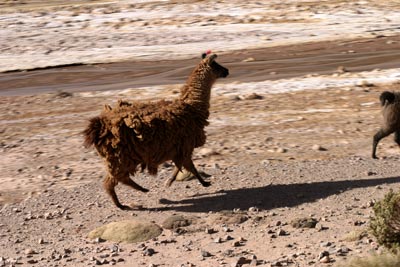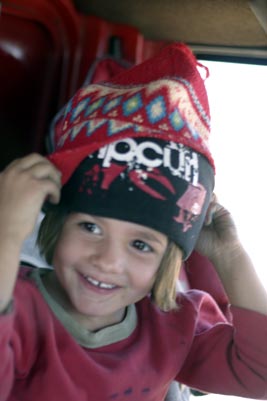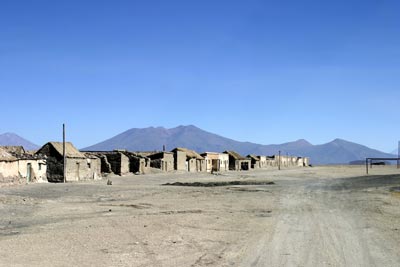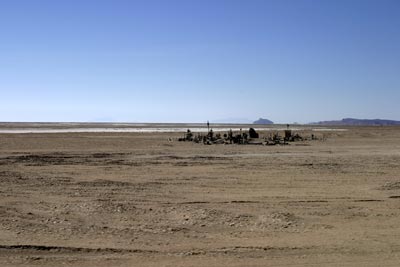 village nearly dead. we cross two persons cemetery in the middle of nothing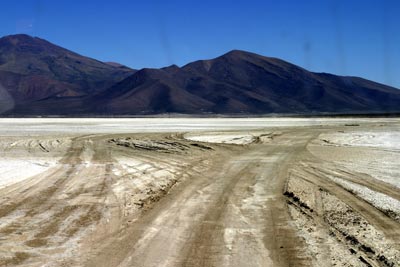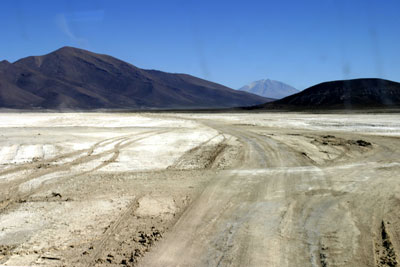 after a good track, we start on a small salar where the tracks were mixed all the time...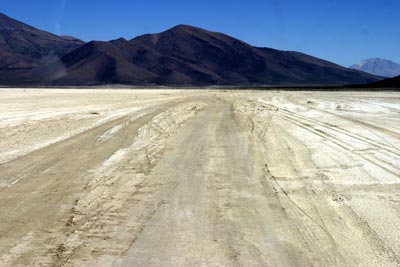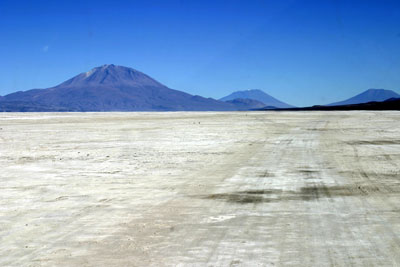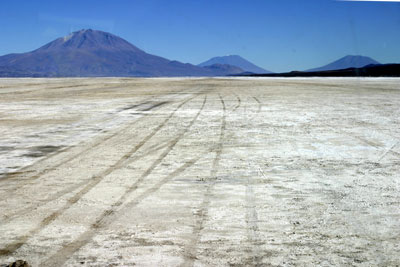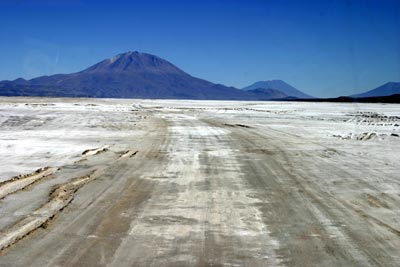 One more time, the navigation is done mainly with the compass and the ground topology.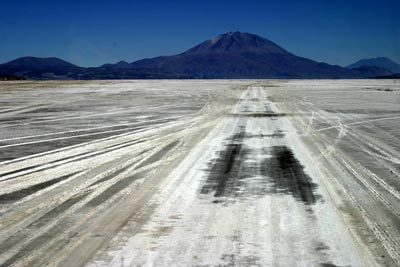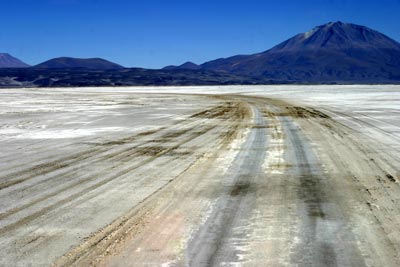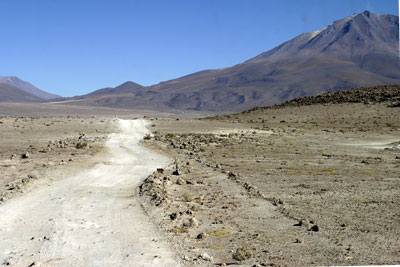 The end of the journey in Bolivia looks like an arrival at the end of the world. We keep going higher than 4500 m with
the laguna verde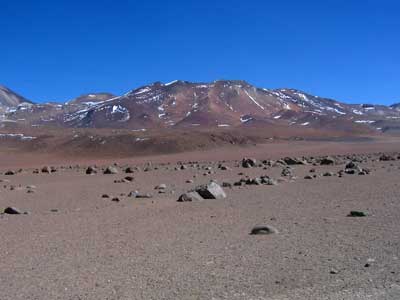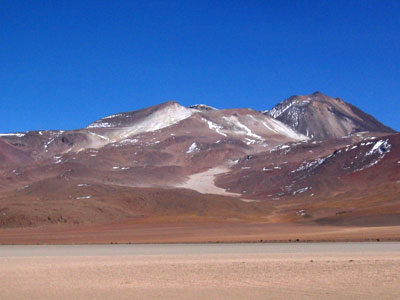 crossing of a plateau full of colors with the desert of Dali at bottom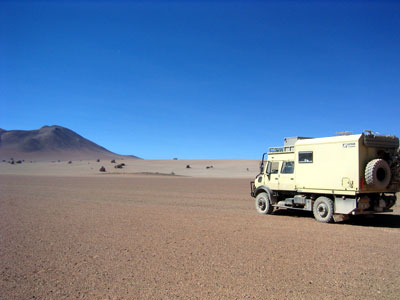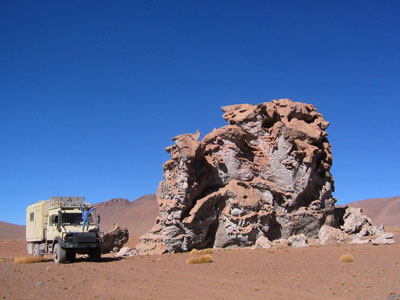 La Gazelle in front of the desert of Dali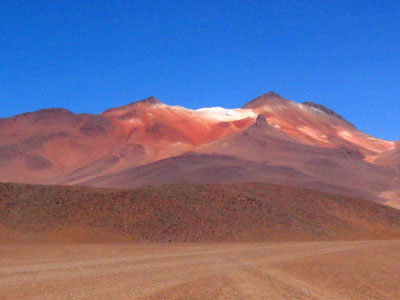 each mountain has its own color carrier at the end of the world...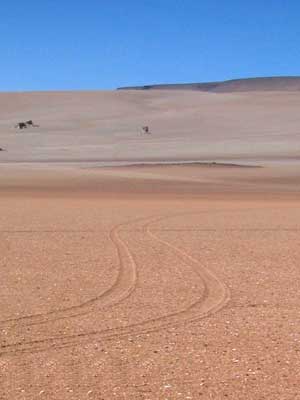 at 4500 metres high, the salar de Chalviri gives an incredible spa
Pollux with Michel and Christian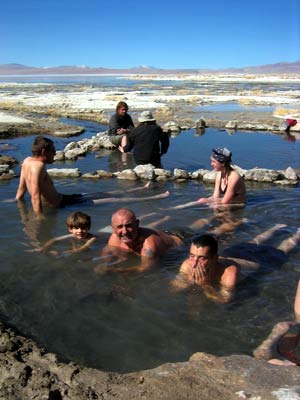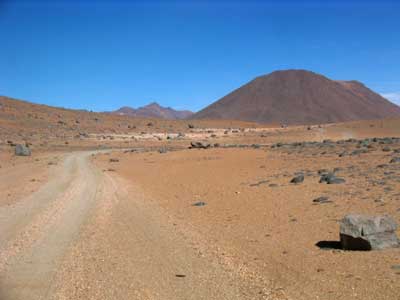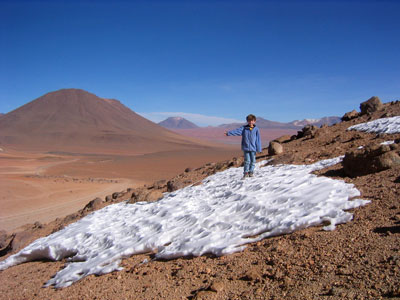 at 4844 metres, we see a small fragment of snow... we have to climb high to touch it!!!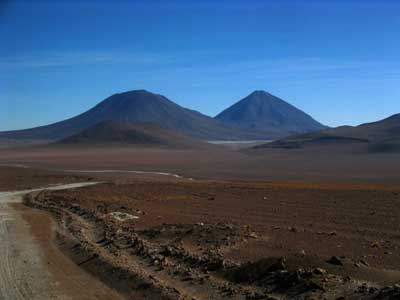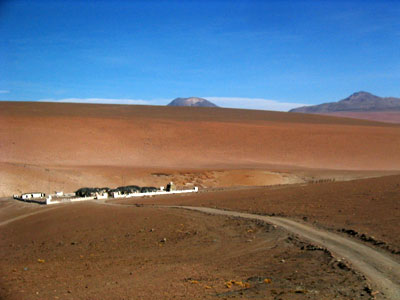 direction chile through this wild plateau military compound to defend the border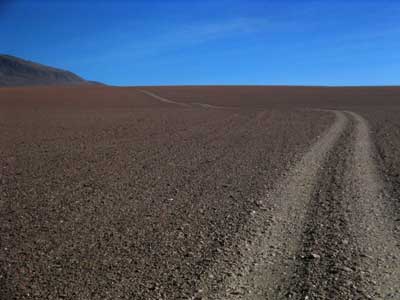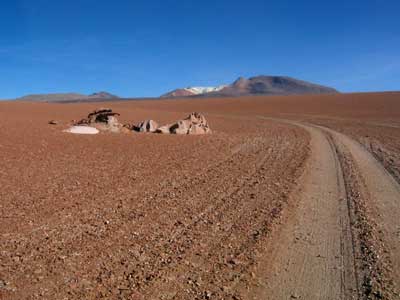 we are on the right way to reach Chile...it is incredible to think that we are very near the border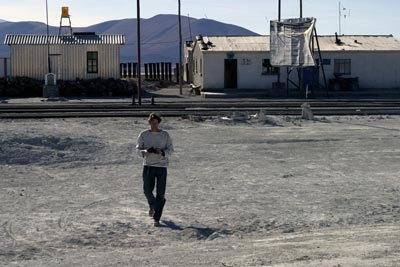 after 300 kilometres of "tracks", we arrive at this house,
which is the customs, the immigration and police office
to go out of the bolivian territory.


by duj