Dune45 :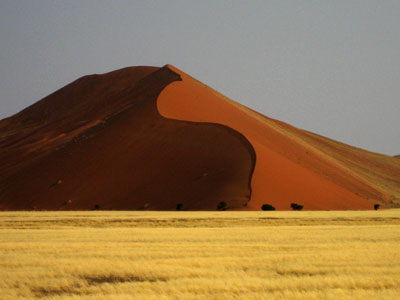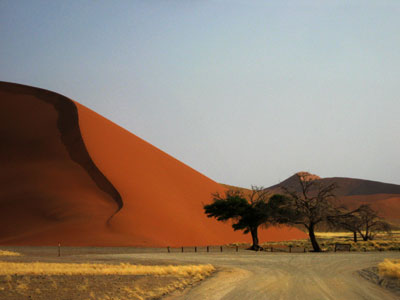 Known to be the mot beautiful dunes of the world, the Namib desert dunes take amazing colours with the sunset and the
sunrise. The most famous is surely the Dune45 (located 45 km from the Park entrance !!).
The operators provide there the breakfast...we prefer the sunset.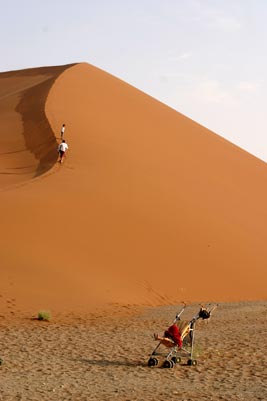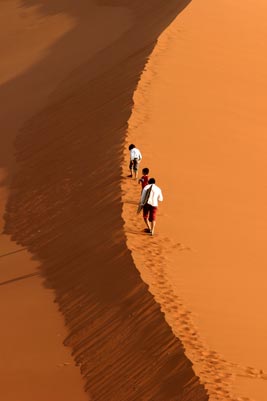 As soon as we see a sand slope, we take our sand boards. The Namibian sand is very
fast in comparison with our Chilean and Peruvian experiences.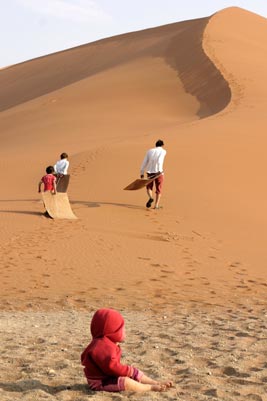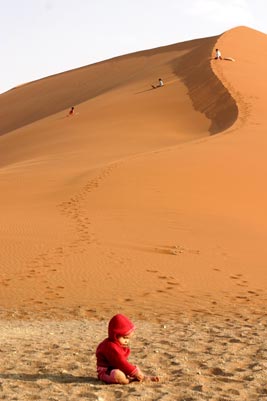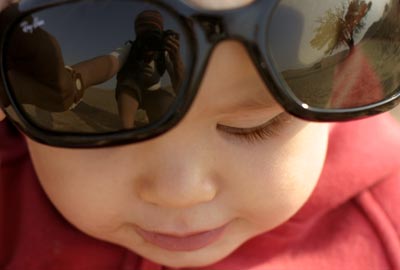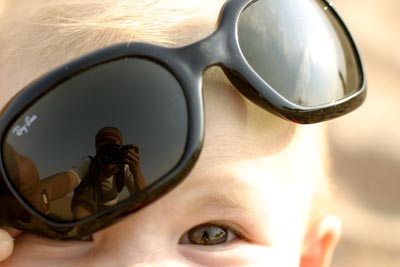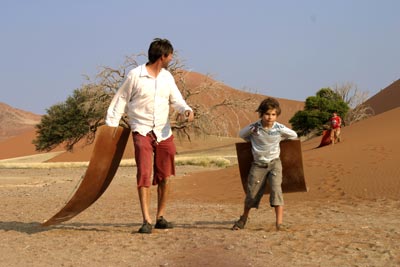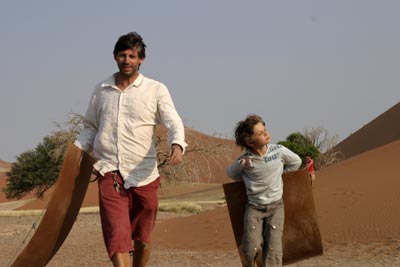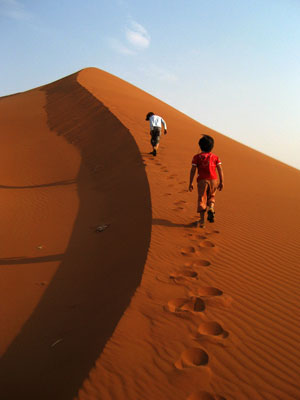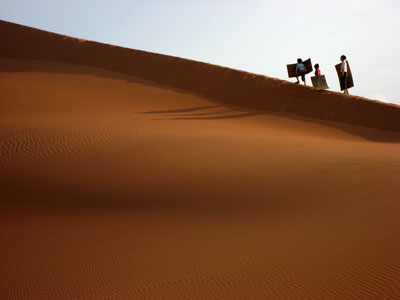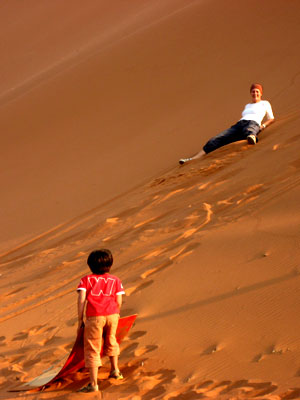 Sossusvlei - the morning :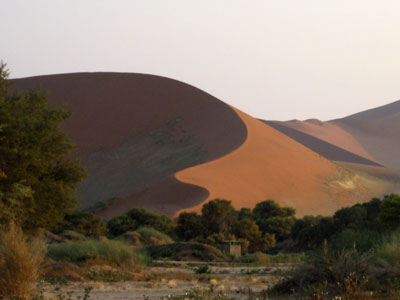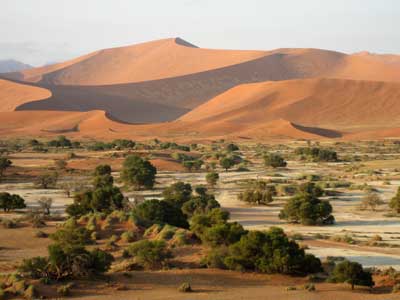 At the sunrise, we start our dune ascend. The light is horizontal.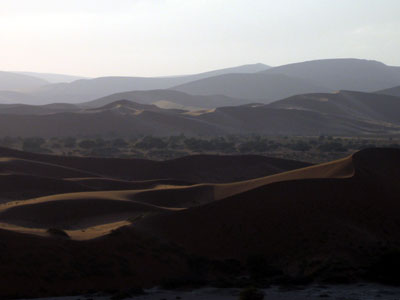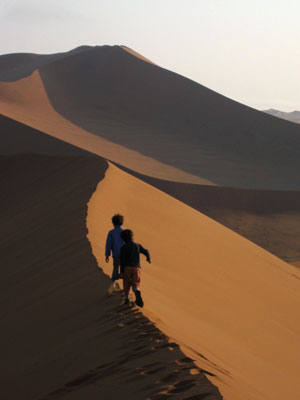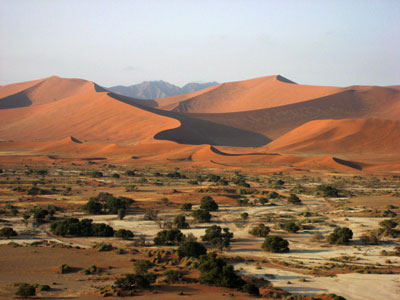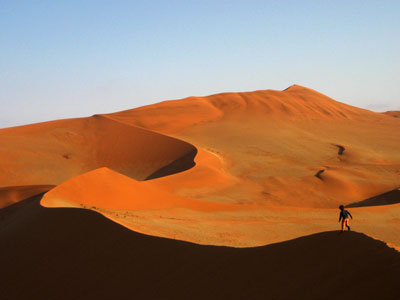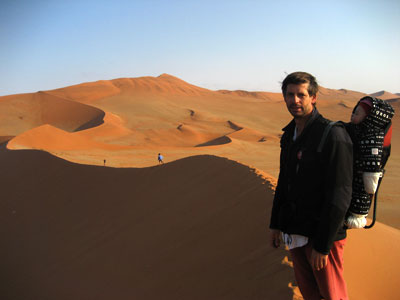 great play ground. The sand is not yet too hot, we can climb it easily.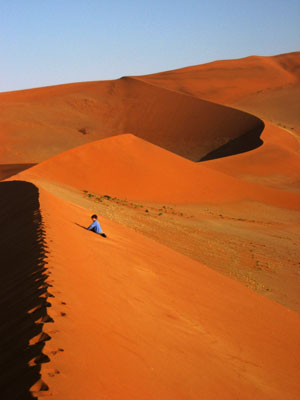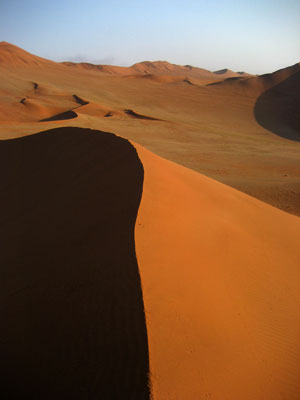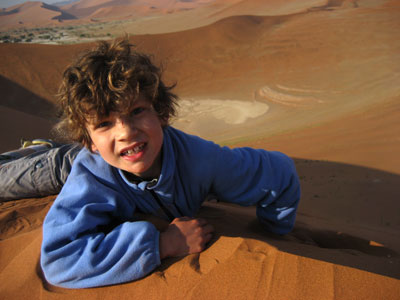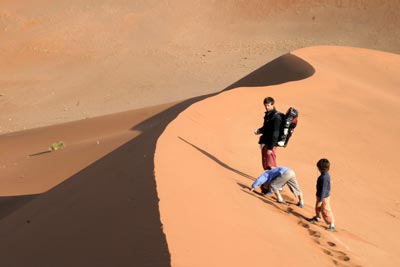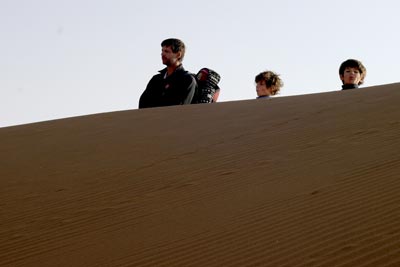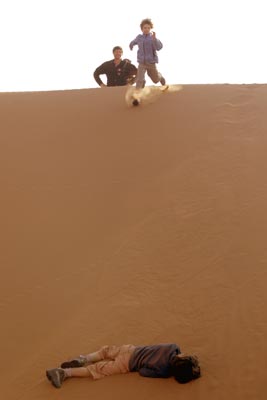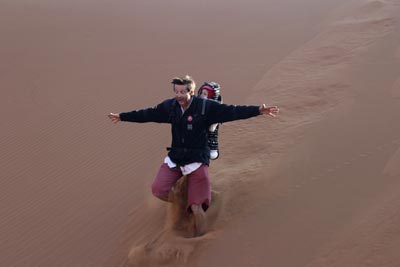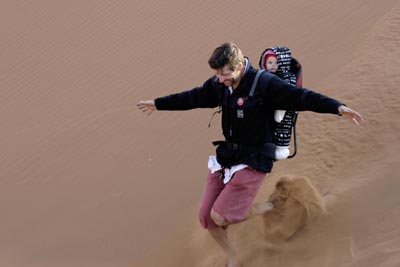 cléobule unimpressionable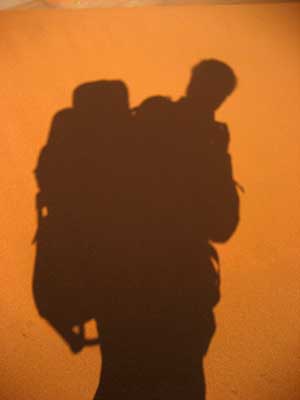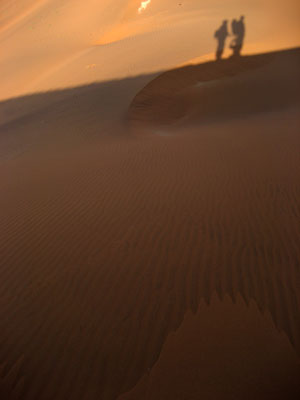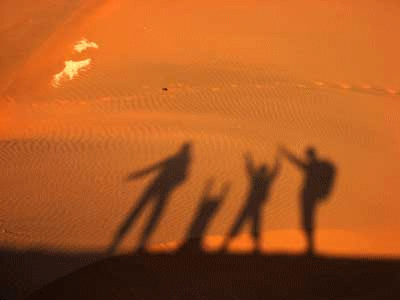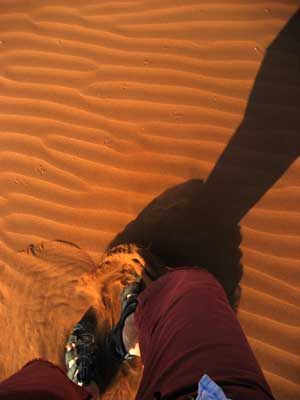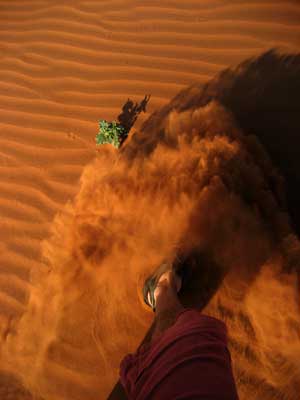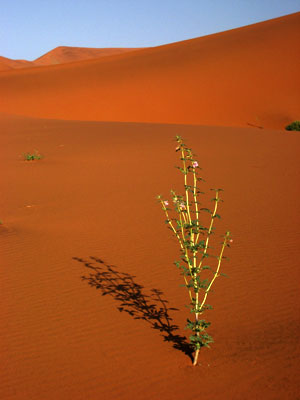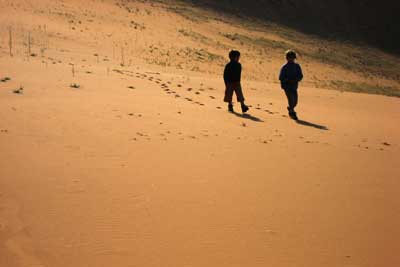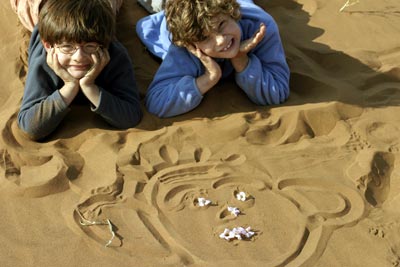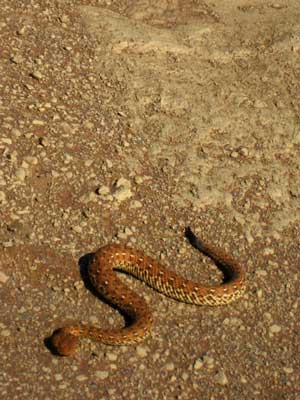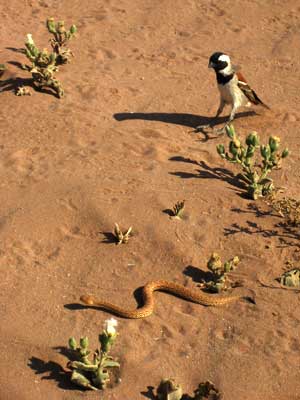 nice meeting with an Adder snake. Quite small (around 25cm), it is however venomous.
In case of byte, the children will have a bad time. The bird defends its nest. The video
shows its lateral move..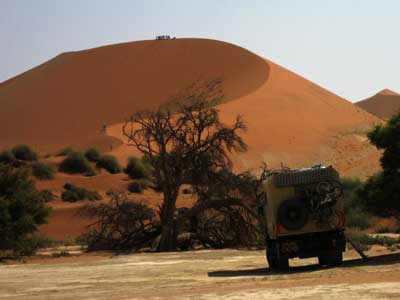 The days are hot and the light not interesting.
We rest in the shade to wait the evening to go again in the sand.
Sossusvlei - the evening :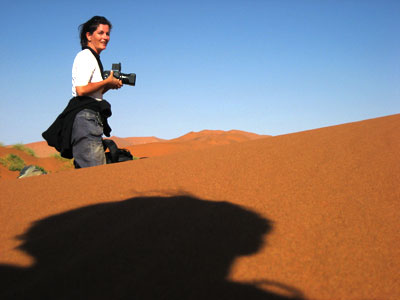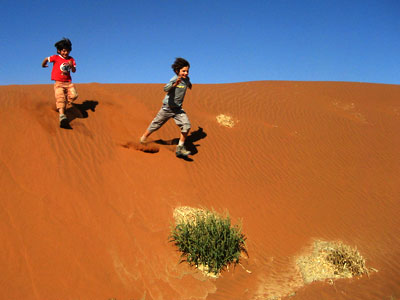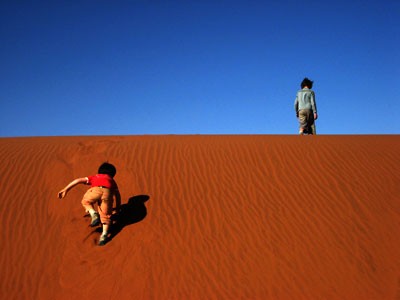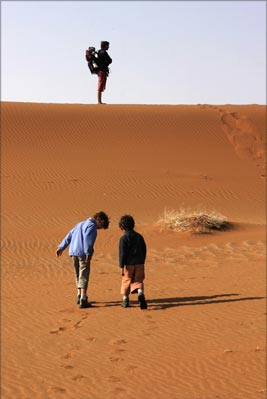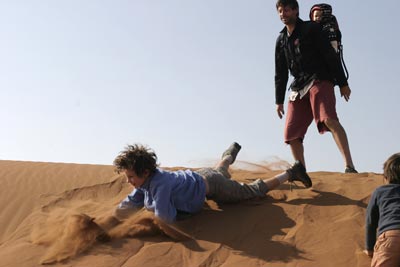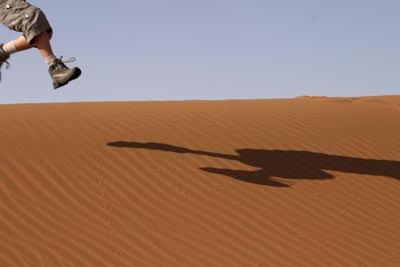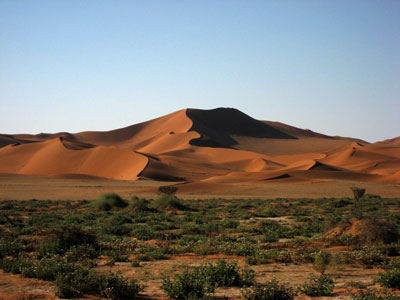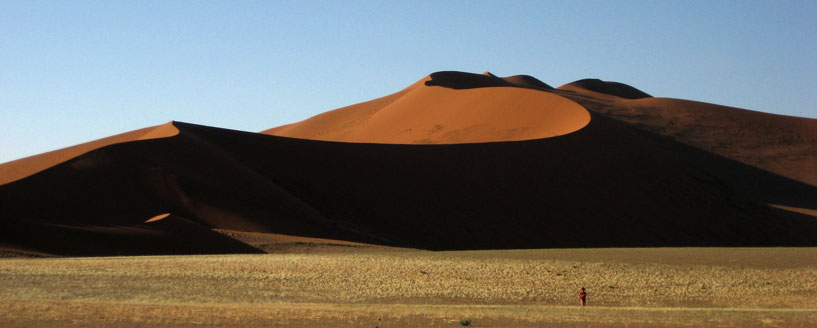 in small...Titus in front of our favourite dune.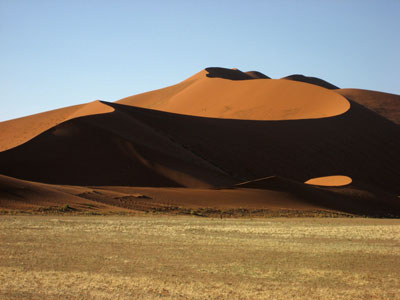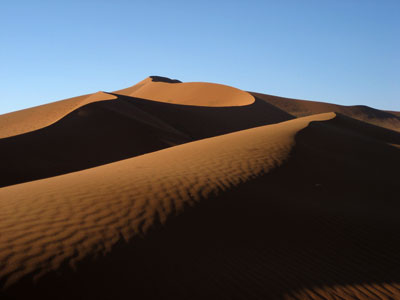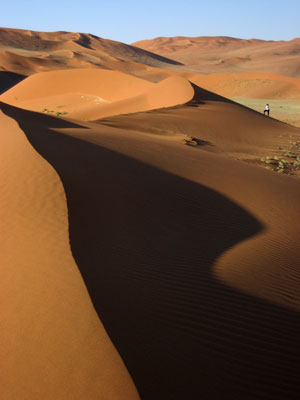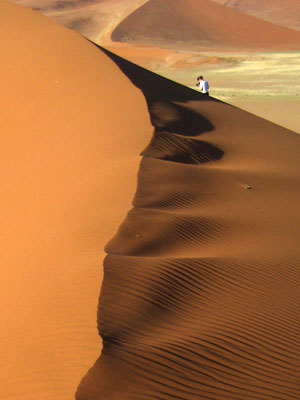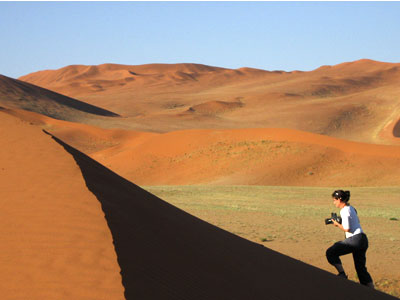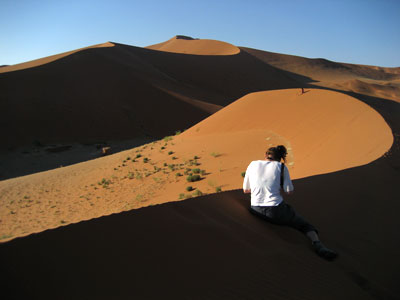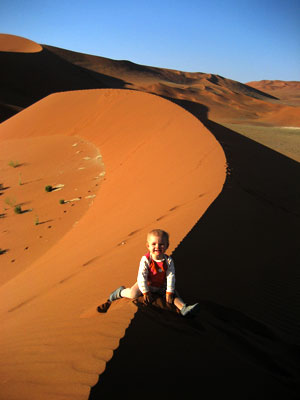 Cléobule as top model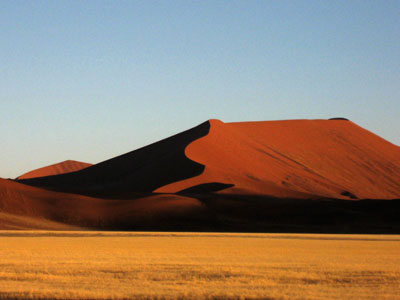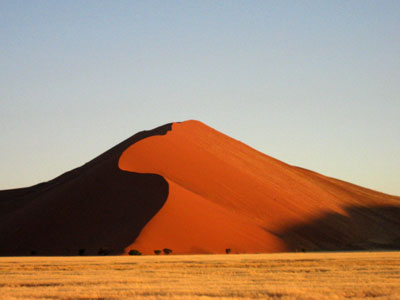 on the way back...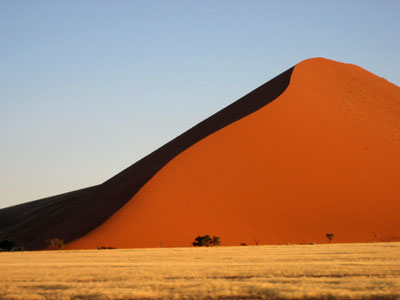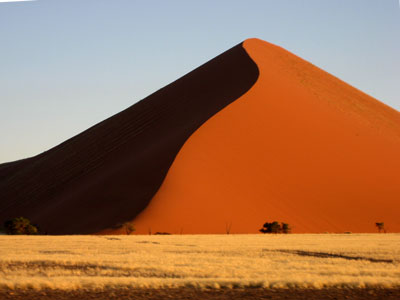 Sesriem desert :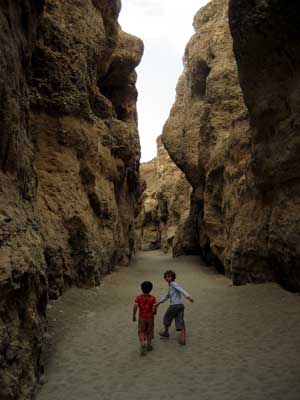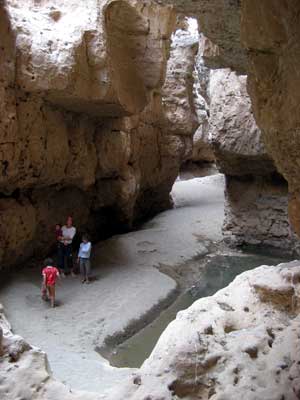 during the dry season, the canyon has no water... we can walk in it.