Gaborone :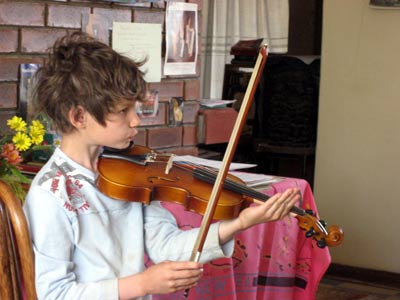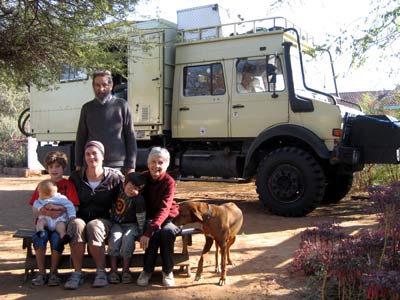 Upon our entrance in Botswana, in its capital Gaborone, we meet Servas contacts : Sheldon et Gudrun.
Pollux gets his first violin lesson with Gudrun.
After the last puncture in South Africa, we have to change the whole tyres. The choice in Botswana is quite low. We have
to change the brand and to put tube...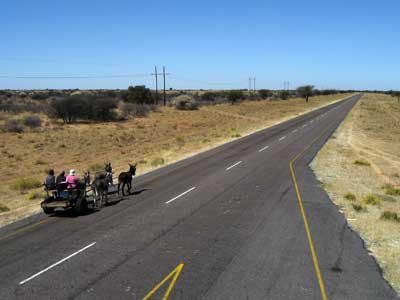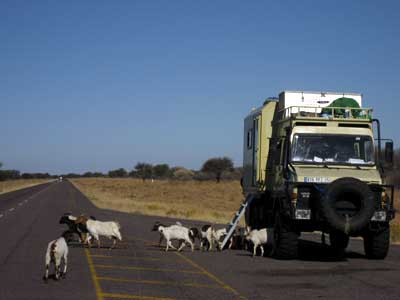 As soon as we get the new tyres, we leave Gaborone on the trans-kalahari highway. It's at this time that the problem
starts : the tyres ware not well mounted and we have a puncture every 100km. The service is good, they come to fix
it each time. But the distances to Gaborone are bigger and bigger and we have to wait longer in the middle of this
monotonous desert viewed from the road. We will have 4 punctures !!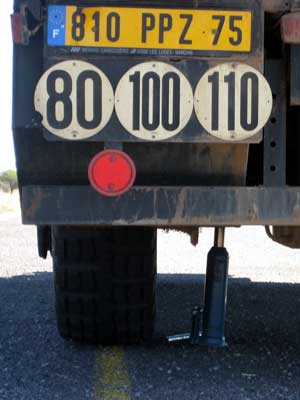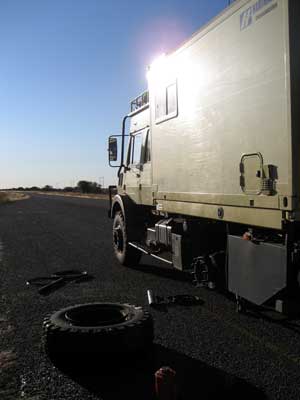 great place for the jack in the kalahari our life during a week...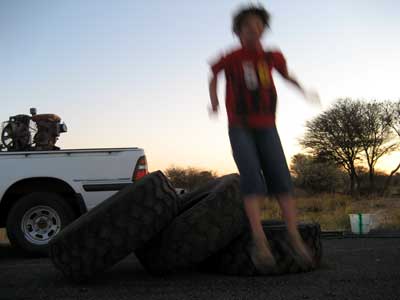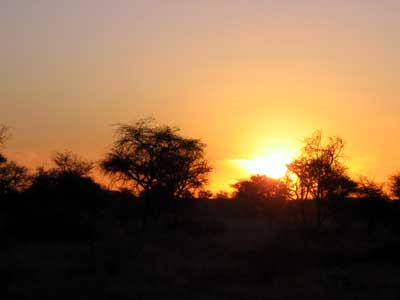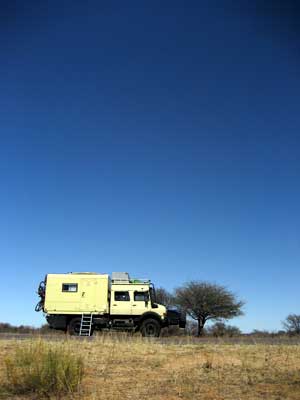 blue sky, flat land, straight line, great heat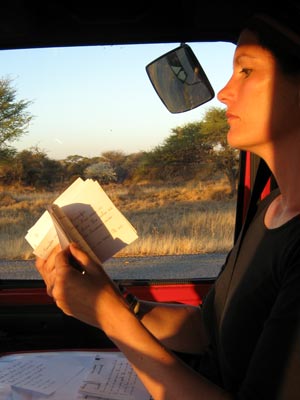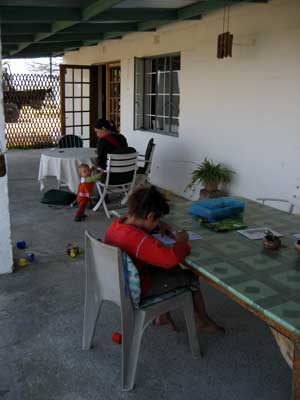 the teacher prepares the beginning of school first classroom at Ganzi, in the middle of
the Kalahari desert
visit during breakfast, elans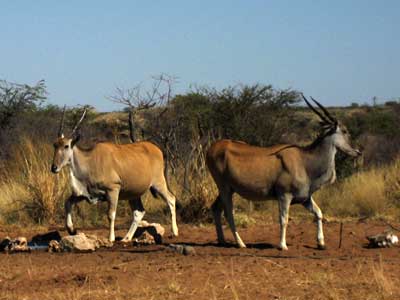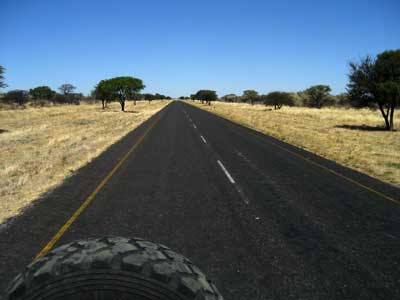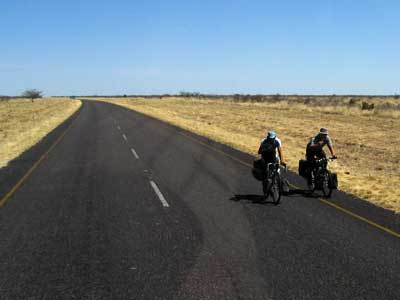 on the road to Namibia
Namibia - Windhoek :
next part of our tyre problem... those one were also not adapted to "La Gazelle" and cannot support the weight.
With the maximum of speed, we blow out one of the rear tyres just before arriving to Windhoek. At least, we arrive and
we have a fifth puncture in less than a week !!! 2 waiting weeks and we get back the same tyres we had from the start
in France.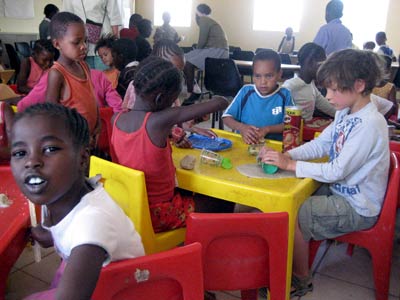 Afternoon in a township near Windhoek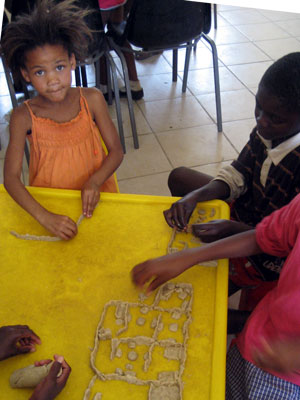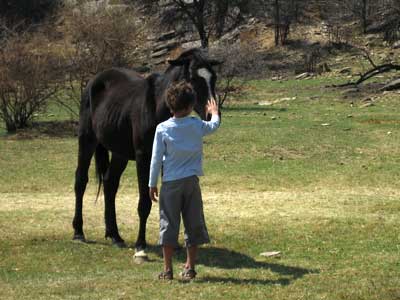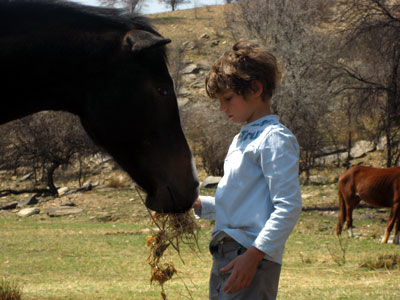 Daan Viljoen National Park is near Windhoek. It's where we wait for the tyres.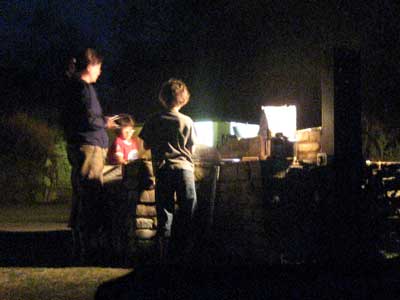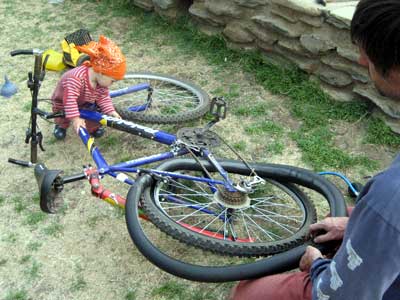 even the bikes get punctures all the time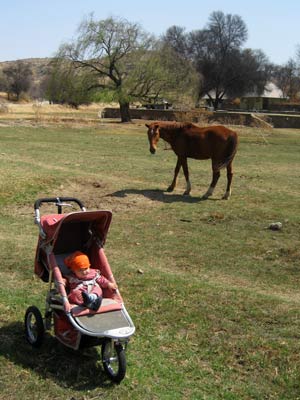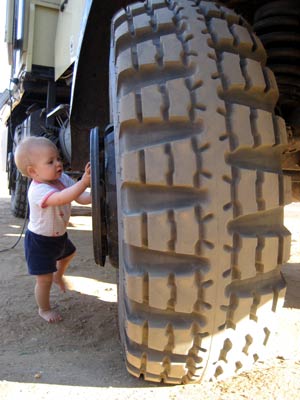 The wheel is also used as measuring standard