Melbourne :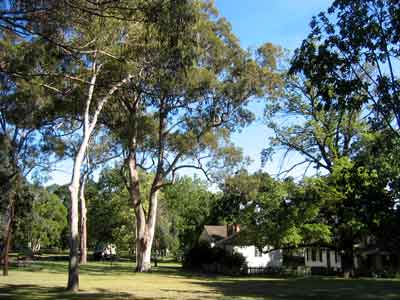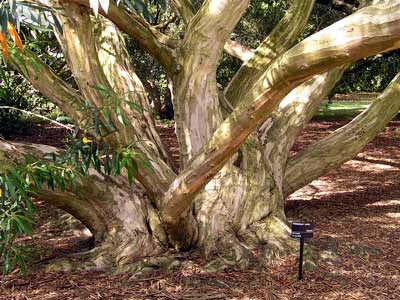 When we arrive in a large city, we seek a calm place, central which enables us to leave the truck parked a few days
and that allow us to ride our bicycle. The Royal Botanic Garden of Melbourne is in the center. It is also rather calm.
We remain 2 weeks there. The rangers (in charge of the parking meters) pass regularly in front of us and raise the
arms to the sky in front of the French registration plate. The botanical garden, become our garden for a moment, is
also extraordinary by the quantity of strange trees...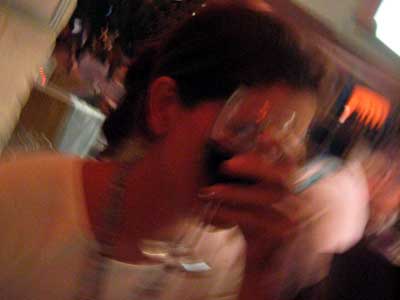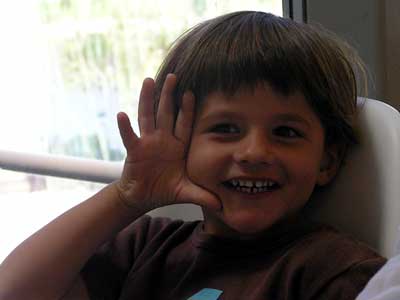 We fell very well in Melbourne. People are nice, go out, sporty (some make jogging at 4h00 in the morning around the
botanical garden!!!). We take walkabouts, we go out, we saunter in the malls... happiness for the Parisian we are.


Federation square : arts centre, center of meeting, festival... true agora of Melbourne.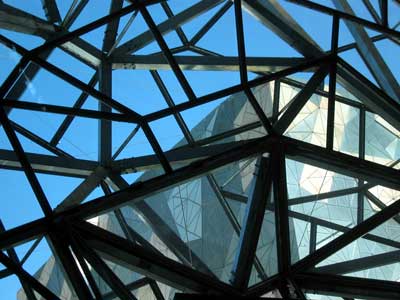 Part of life : breakfast in a city
It is studious time... certainly for Pollux, random for Titus (he often prefers its Road Train)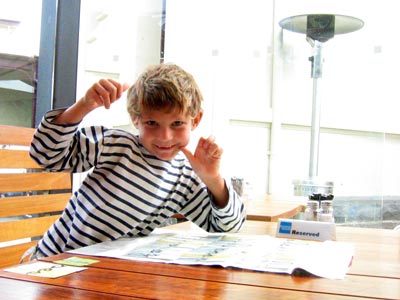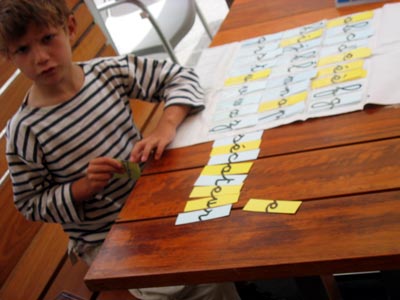 Dumb dictation... sssséééé-caaaaaaaaaa-ttttttttttteur. Maman !!! Is ther an e at the end ?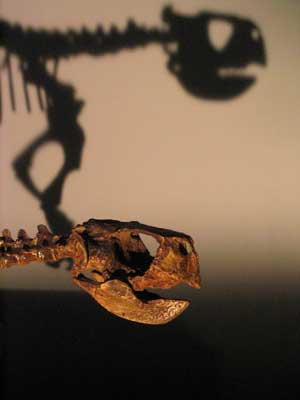 Excellent exhibition from China on the dinosaurs...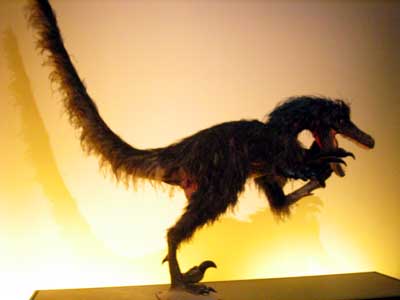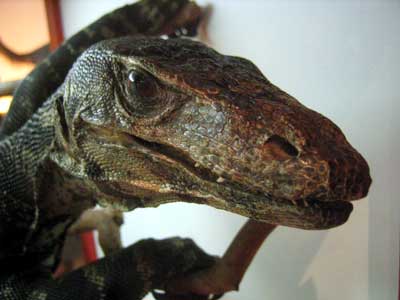 ...even not fear...
Pollux thinks that it is easy to find bones ...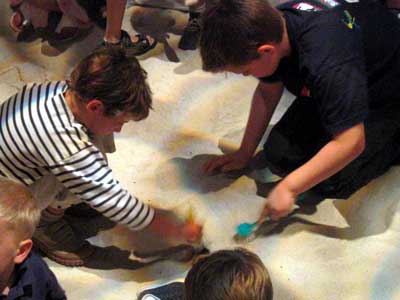 the Australian museums are always very well done for the children, very didactic for the adults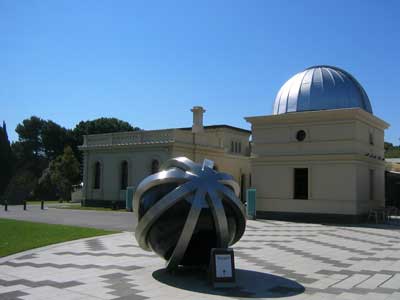 Initially, the observatory was created to give the time reference to the inhabitants of Melbourne. Thereafter, he
wanted to take part in the creation of the sky chart with the other large world observatories. To count the stars,
it has to engage some "computers"... the word is created.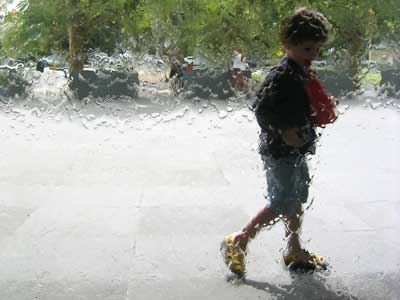 Entry of the National Gallery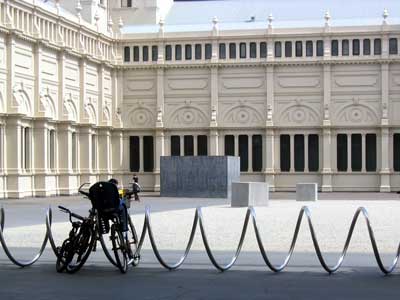 Site for bicycle in front of Melbourne Museum

Titus, 3 years and half, celebrated in our temporary garden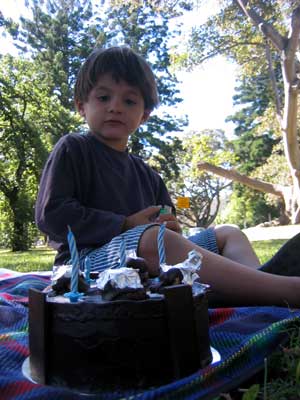 Bouchan cave : on the road to Canberra, we fall in extase in front of these caves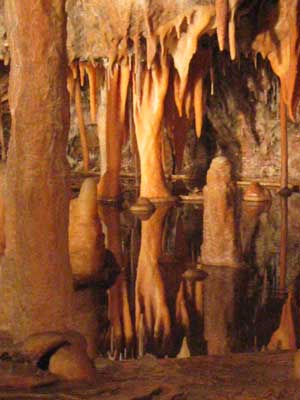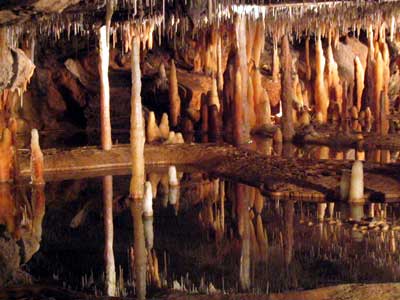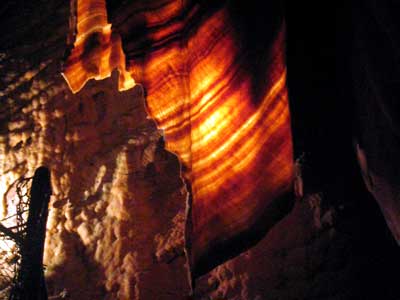 naturalness draped of stone...

those which we crossed did not have a hat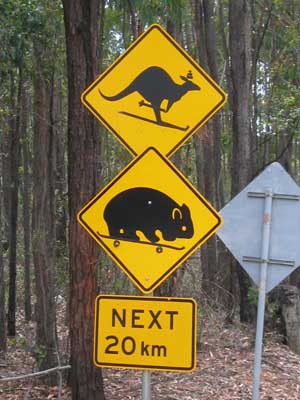 Canberra : capital of Australia. The city is very administrative, rich, very rich. It was created around a lake,
with much of greenery, cycle tracks, and large axes without congestions...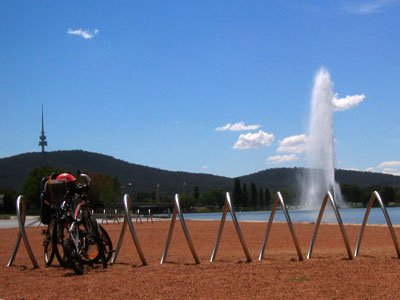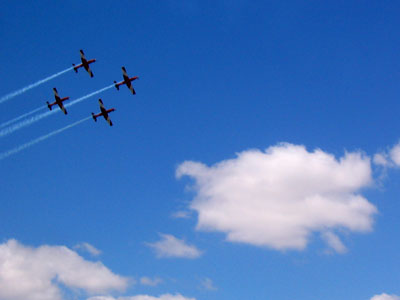 Australia Day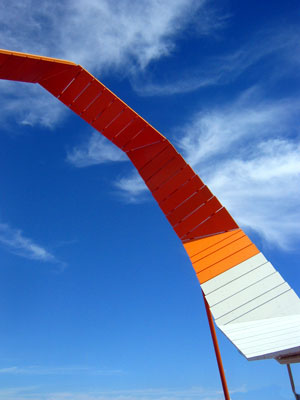 works at the entry of the museum of modern art




Really modern, the chosen architecture is not approved by the conservative of Canberra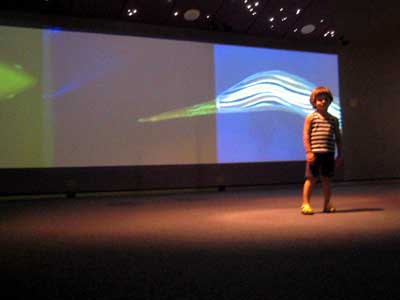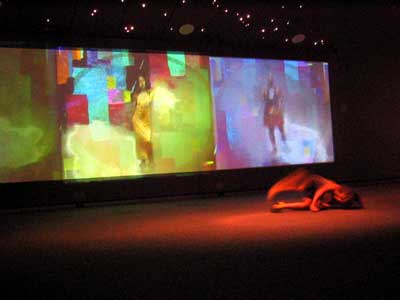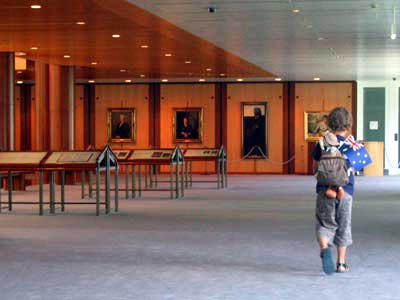 visit of the Australian parliament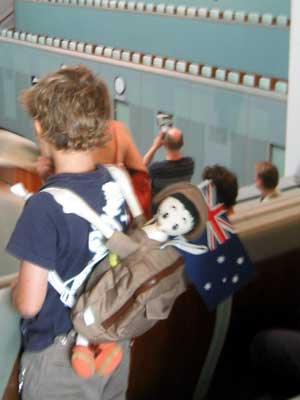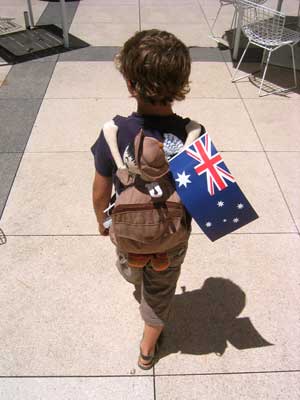 we like...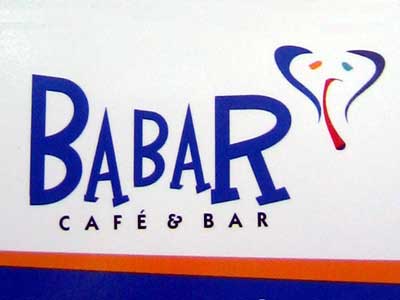 by duj