part of life : breakfast in the desert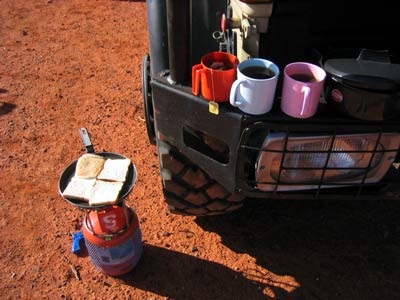 tea and toasted bread on the gas.

After some very very touristy places, we enjoy loneliness. We don't cross anybody
during a few days. We go straight in the middle of Australia in direction of Simpson Desert.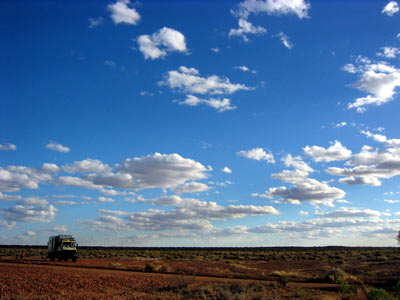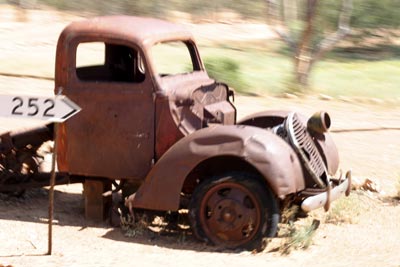 One of our night help was not very near...

The track is totally awful; full of rocks that make
"la Gazelle" shaking. The equipment is put to the test. The fans of the AC are going unhook.
As great potterer, I install a temporary fixing which must last to reach Adelaide. I make a show of zeal
and try to put in place a solid and permanent reparation... Consequence: I make a hole in the gas circuit
which slip out under 40 degrees...I make an enormous "CHEAT......" (after thinking, there was more than
one !!). One more time, we run out of Air Conditioning.
Titus has found a palliative of the AC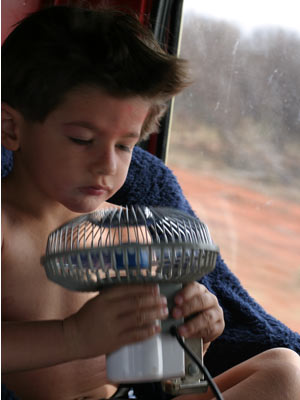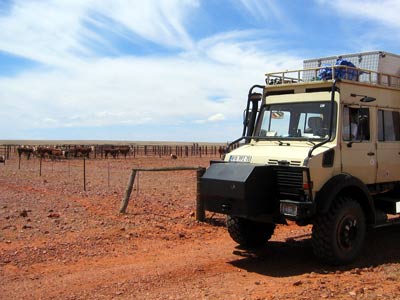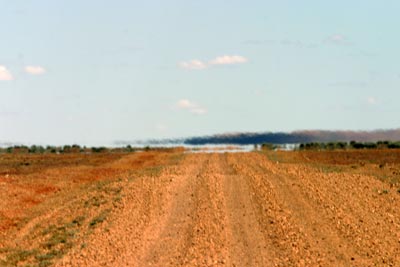 the track goes through private domain...we respect the local rules to leave the gates like we find them.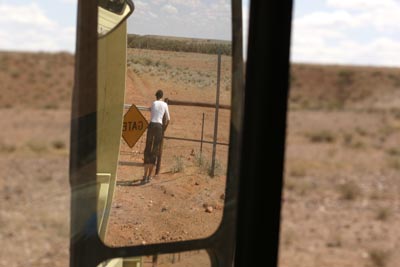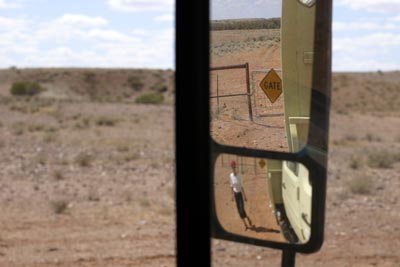 Oodnadatta : mythical pub and compulsory stop in the area. Incredible welcome.



On the brilliant advice of the Pink Roadhouse manager, we stop for the night in the middle
of a dry lake. Our truck will attract emus, possums and kangaroos during the night. In the morning,
the game is to recognize the foot prints.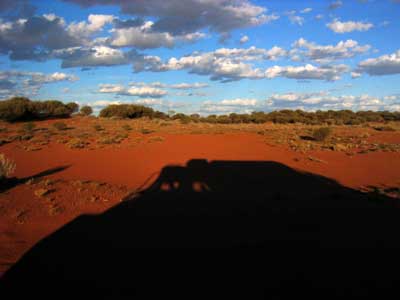 emu crossing the track on the way-out of Oodnadatta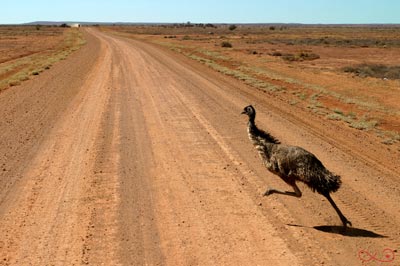 Painted desert :



One more time, in the middle of nowhere, this rocky barrier stands magnificently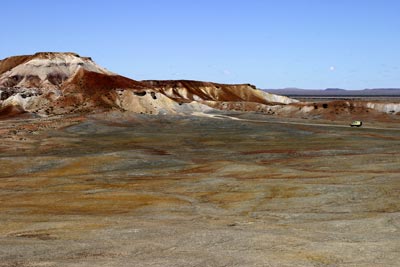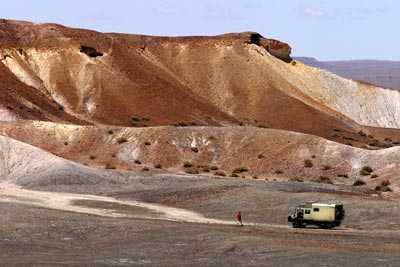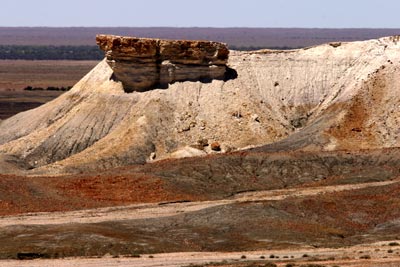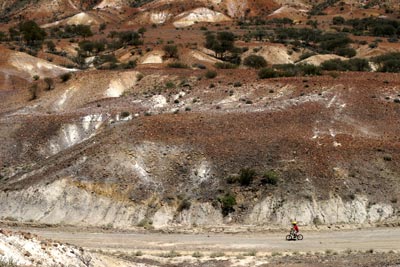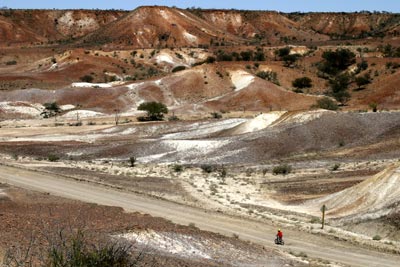 Pollux likes his ride across the hills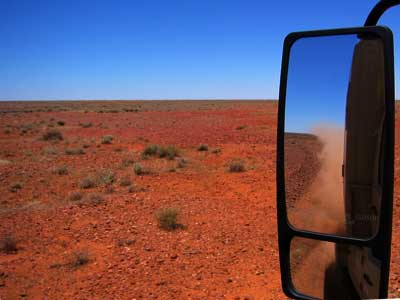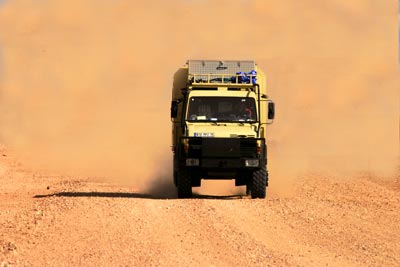 It is flat, straight, et top speed and with a lot of dust. Nearly, we could think to participate to
the Dakar race.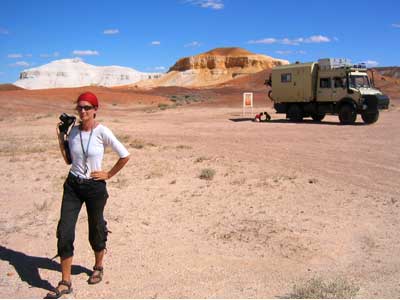 The breakaways...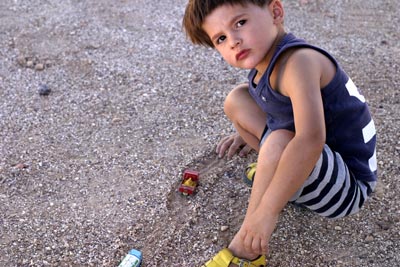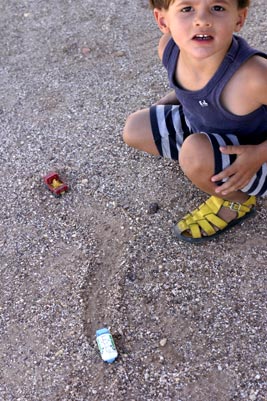 Coober Pedy :
Coober Pedy is the world capital for Opal. The ground is full of galleries for the stone extraction.
Certainly one of the hottest cities of Australia, the temperature can reach 60°C in February, but
with a humidity rate which never exceed 15%. We are in the month of December, it is much better.
The local attraction is the use of troglodyte houses. All year long and despite the huge temperature
variation, the habitations keep a temperature of 25-30°C...in fact, a natural Air Conditioning.

We visit one of those houses and choose the less classical, Harry's one.

It is a lively museum. Harry is the man who has
inspired the movie "Crocodile Dundee"...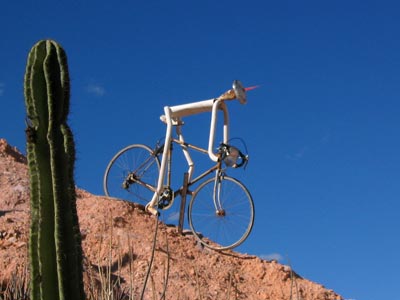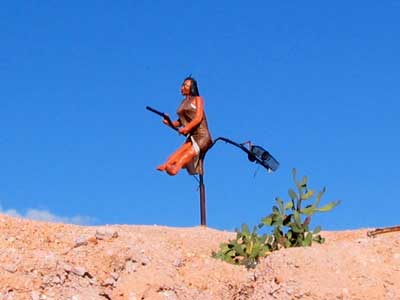 welcome statues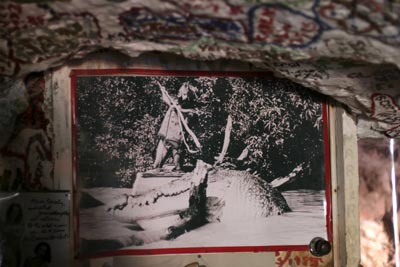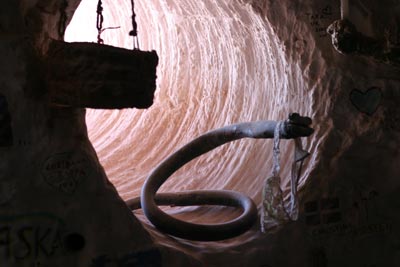 picture of Harry during his period "crocodile hunter"


a lot of visitors have helped to the decoration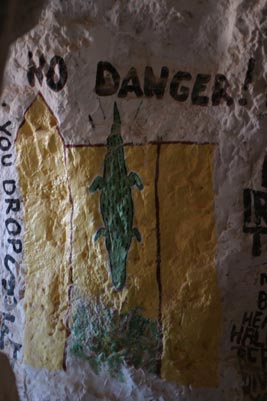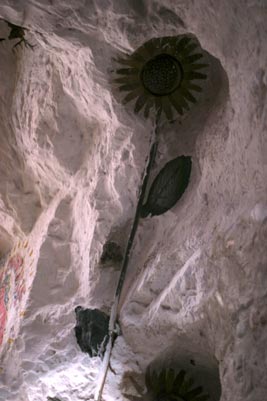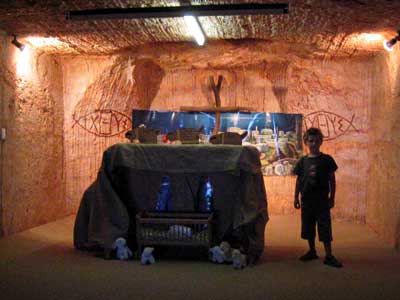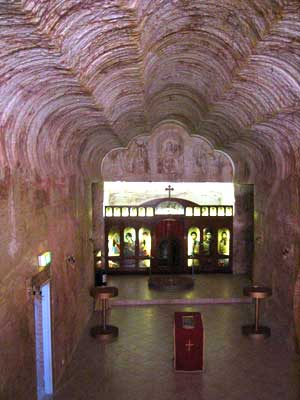 catacomb church orthodox church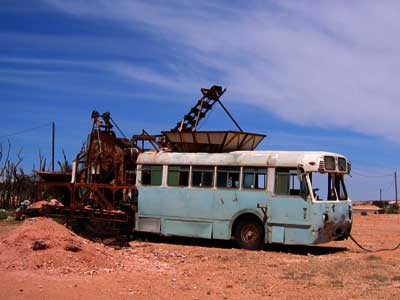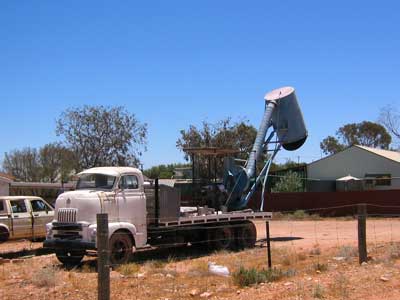 All kind of machine are used to suck the ground full of Opal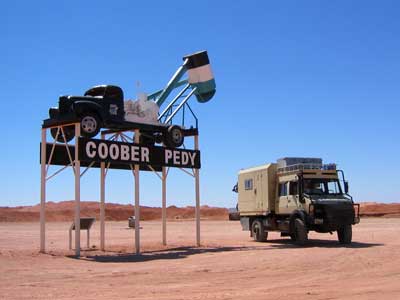 fresco in the middle of the desert narrating the life in Coober Pedy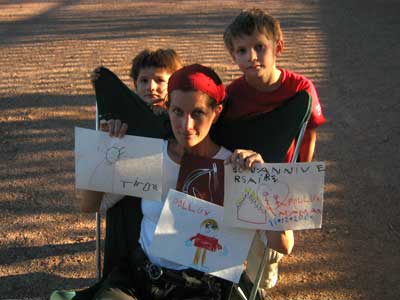 a date....an event
going back on the Stuart Highway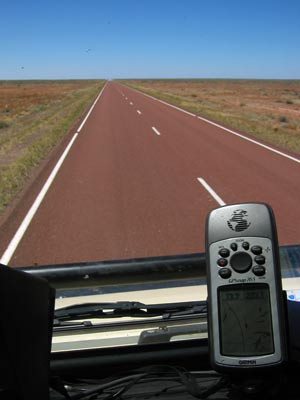 by duj