Crossing the border do not change the landscape. We keep the same kind of fauna and flora...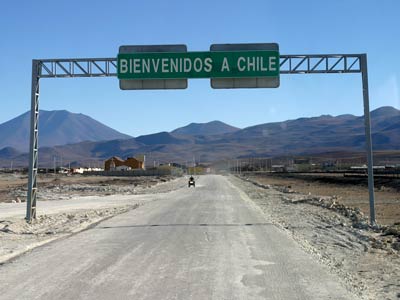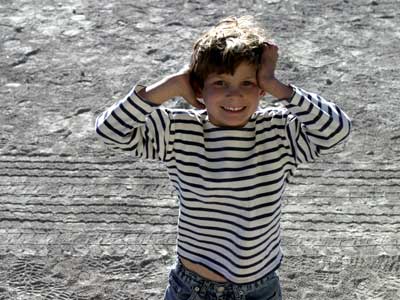 ...with a first night in Chile near the great volcano Ollague which will smoke all night...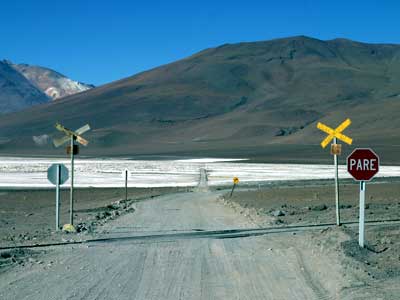 There are some train between Chile and Bolivia, mainly to carry the salt from the Salar de Uyuni.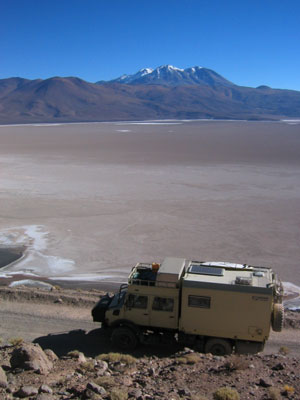 Near Calama, there is the biggest copper mine in the world. The trucks are proportional to the size of the mine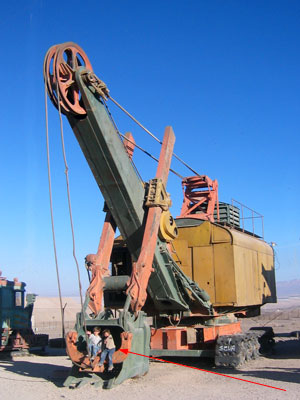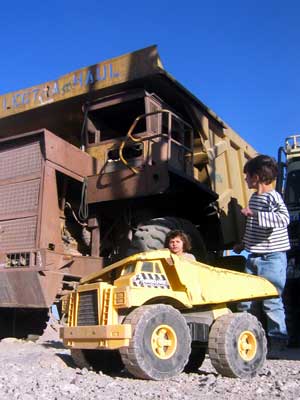 Titus toy in front of a truck wreck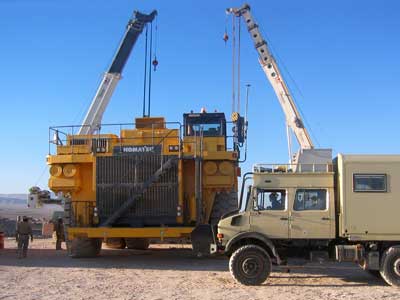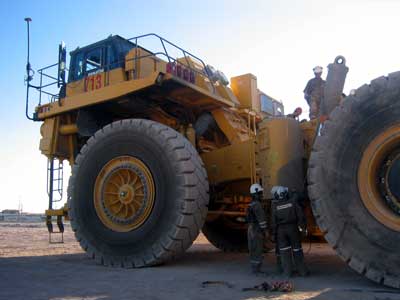 La Gazelle is ridiculous in front of those monsters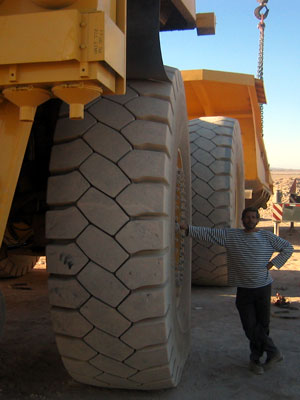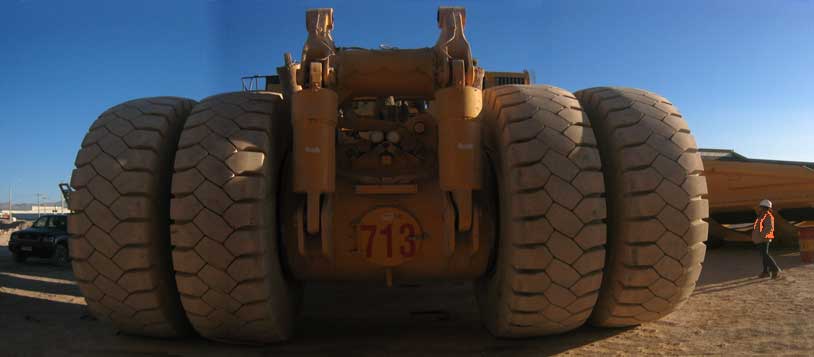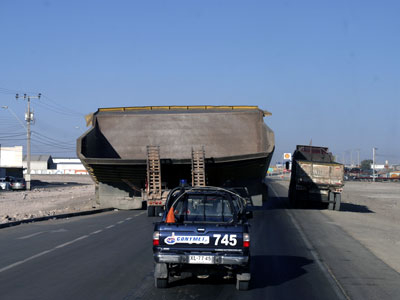 to carry the back of the truck use
3 lanes on the highway

San Pedro de Atacama (2350m) :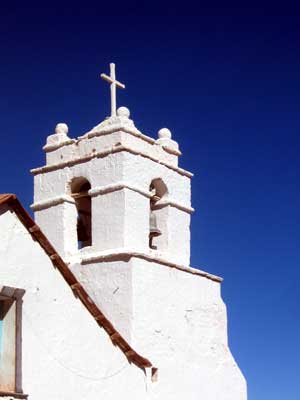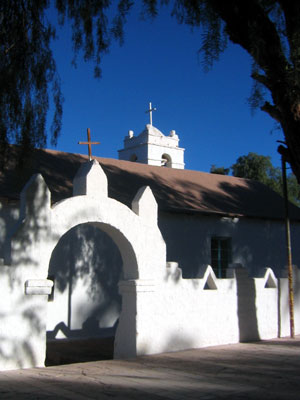 wonderful village, very near Bolivia, Salar de Atacama...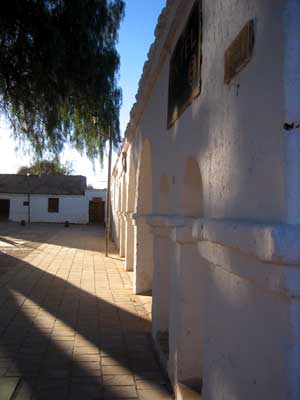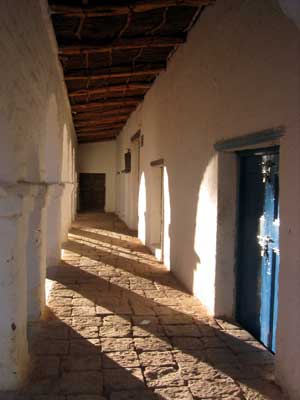 on the way to "valle de la muerte"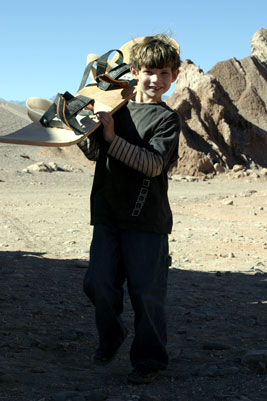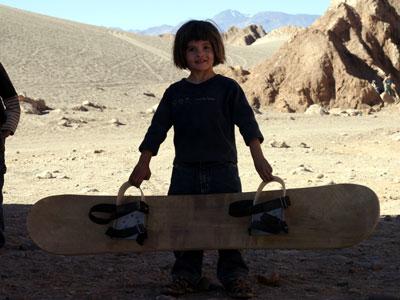 with the lack of snow, we use the local slopes... the sand with the sand boards !!



play ground of the afternoon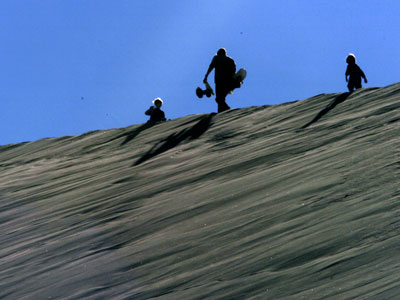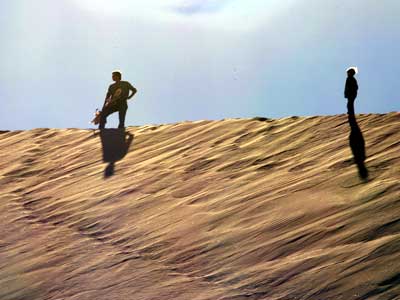 the ascend are long and the surfs heavy !!!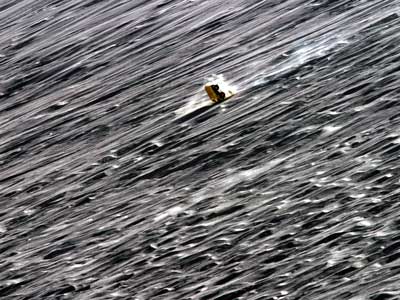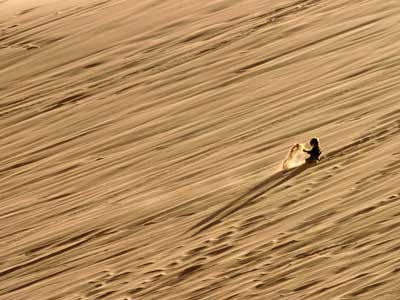 Titus, who do not surf, stop first to climb. He throws his truck which roll in the slope and follows it rapidly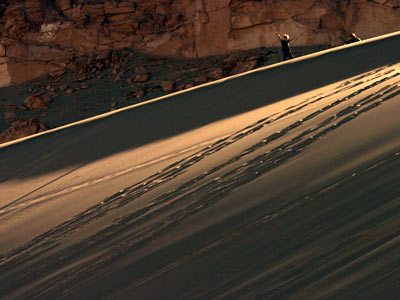 view from the top view from the bottom



panorama from the top of the sand dune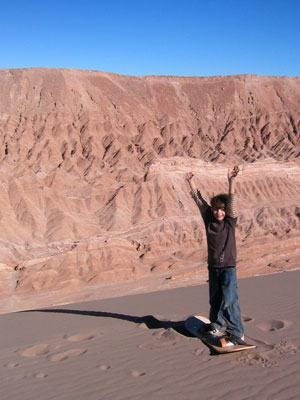 ready to go !!!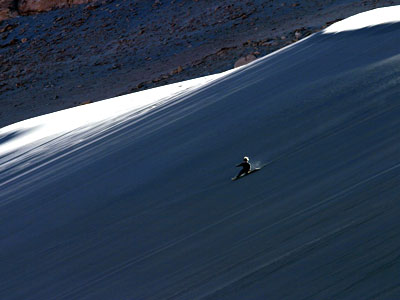 ...move the mouse on the pictures...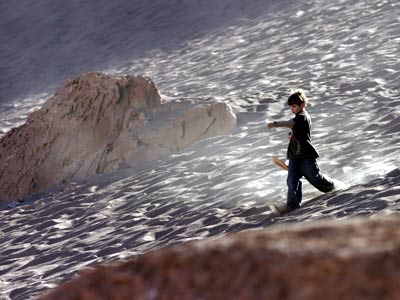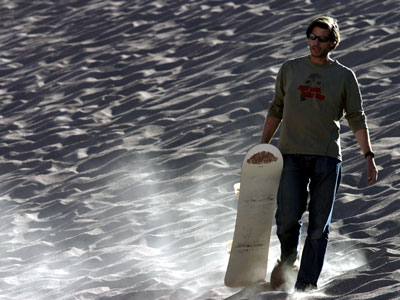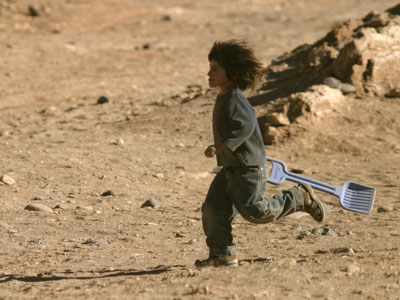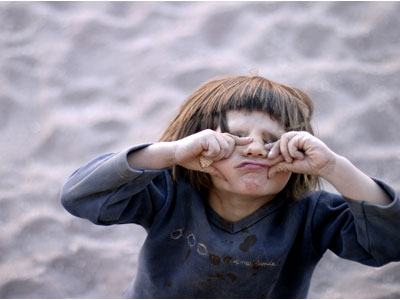 ...move the mouse on the picture...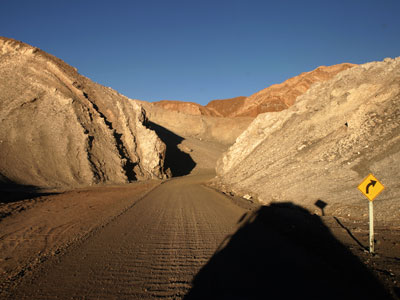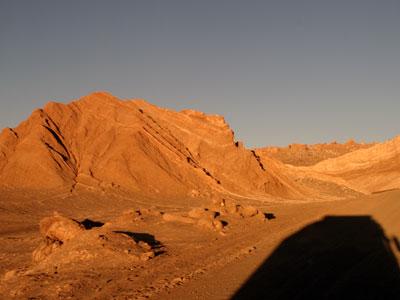 Moon valley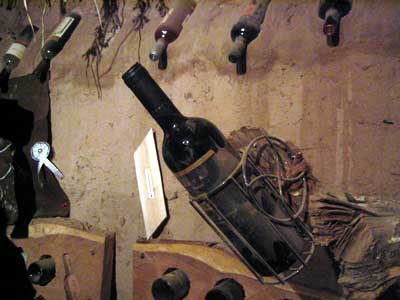 cellar of a restaurant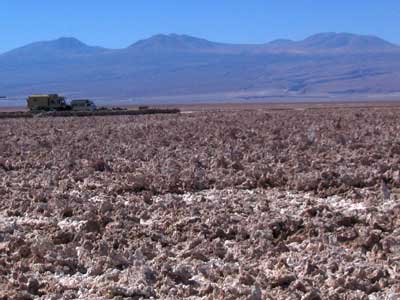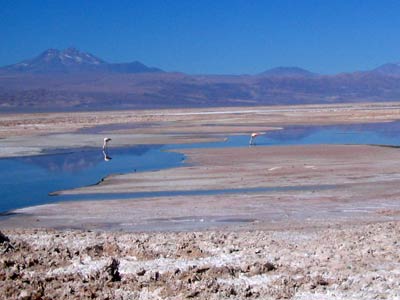 After the Salar de Uyuni, the Atacama's one is not interesting. It looks like a mines' field...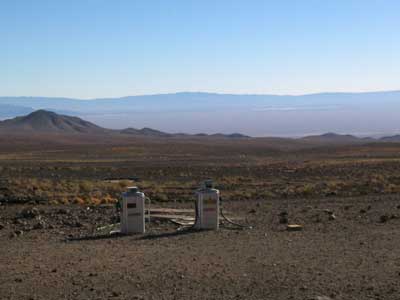 petrol station near the salar de Atacama