We meet again Fabienne (sister of Nathalie) and her two daughters Aglaé et Eglantine for
the month of August... One month where Pollux and Titus will be with their cousins... one month
where we have babysitters !!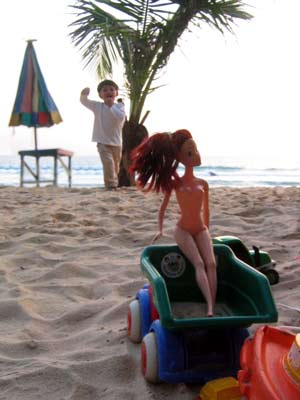 even Barbie was come to meet us on the Phuket beach

Rapidly, we reach the areas of Ao Phang Nga and Krabi, much lees touristy and "wilder" than Phuket.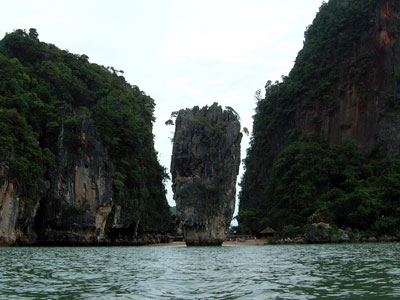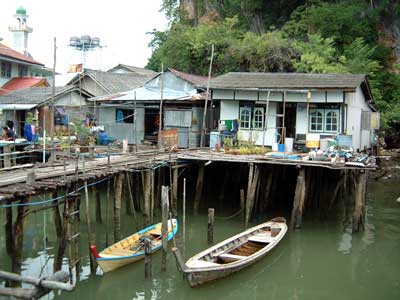 "James Bond" island village on the sea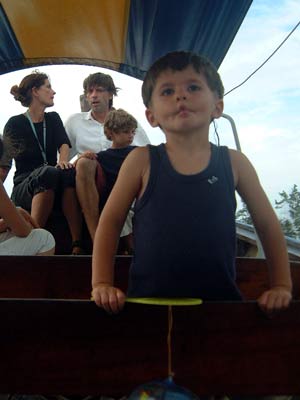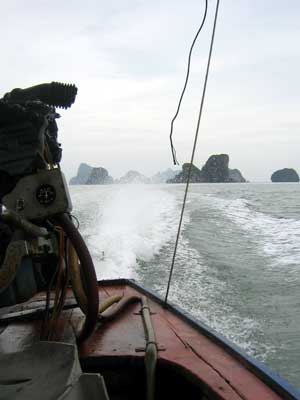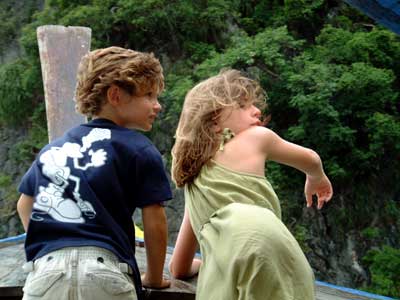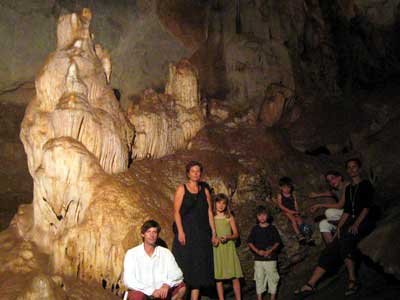 happiness... a full month with his cousin Eglantine !!!!

Hat Chang Lang National Park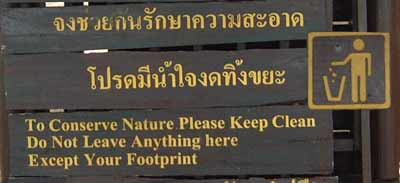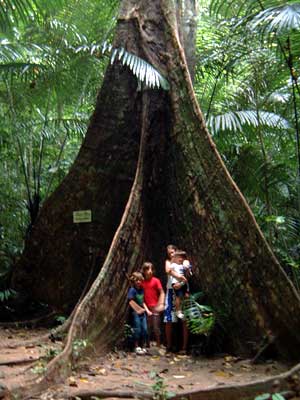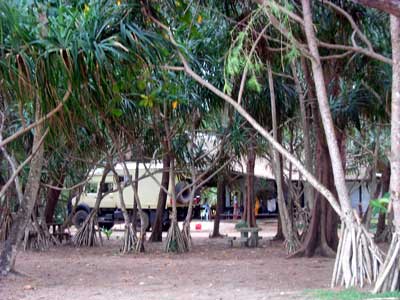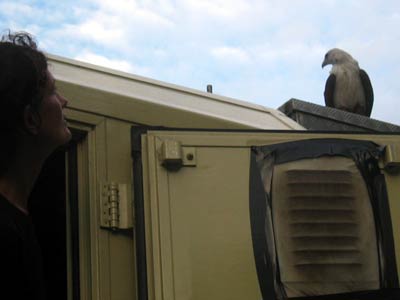 Nights n the national park evening visitor (sea eagle)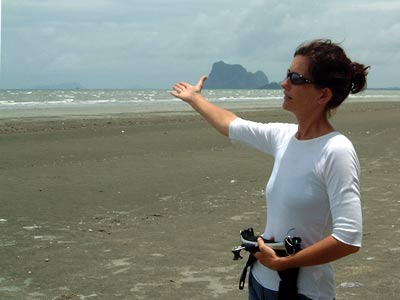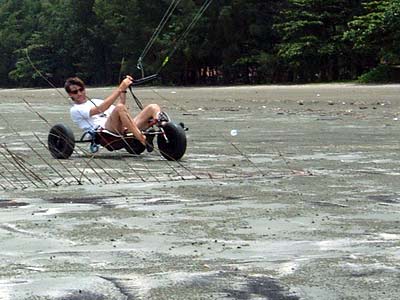 Since our departure from France, we were not able to find a place to practice our favorite sport :
buggy kiting.

Conclusion : we spend all the afternoon and get 80 kilometres more.

Ao Nong : last beach before malaysia