Visit of Dan Sai Monastery, where the gardens are very very elaborate with "giant" bonzais.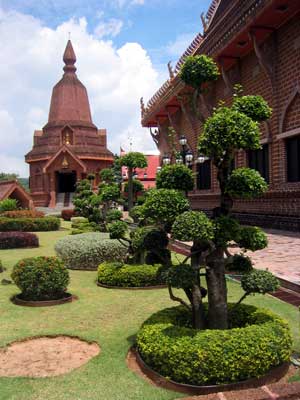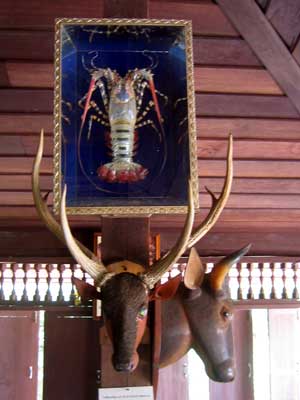 Why a lobster ?

Thao Yai National Park : renowned as the most beautiful thai park and one of the best in the world.
We have spent several days in this magic place, without meeting even one tourist.
The forests are extremely thicks and denses. We have tried to treck with a huge pleasure and also to bike.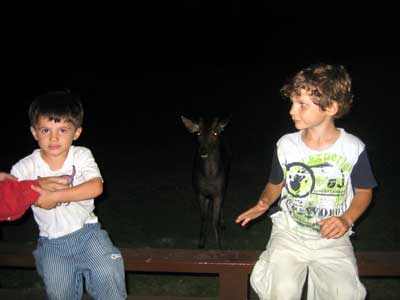 deer visit during the diner.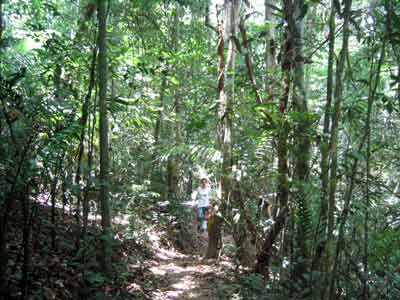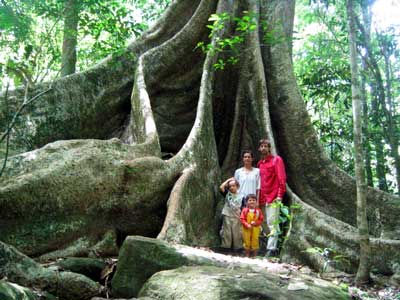 game of the day : find Nathalie and Titus. Mind of the day : we are very small!!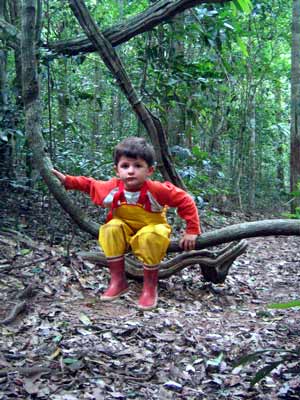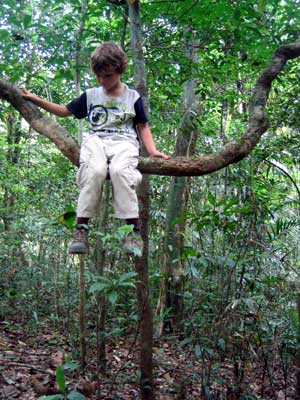 natural seesaw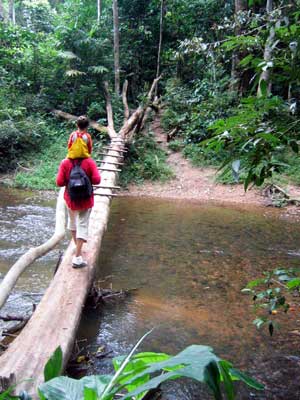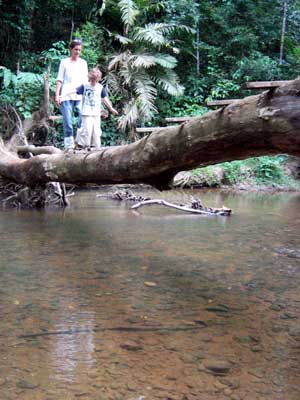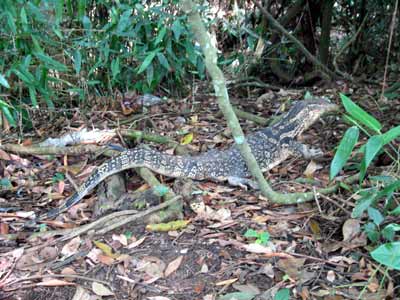 meeting in the forest : a 2 meters monitor lezard Another surprise below my bike wheels : a "small"
we are not used of this kind of meeting and we 20 centimeters scorpion...
worry a little bit
impenetrable forest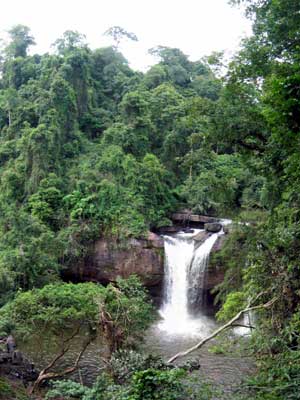 Phanum Rung : historical site foretold as the thai Angkor. 15 years of renovation
restore those beautiful monuments.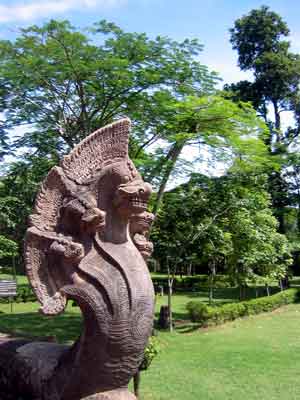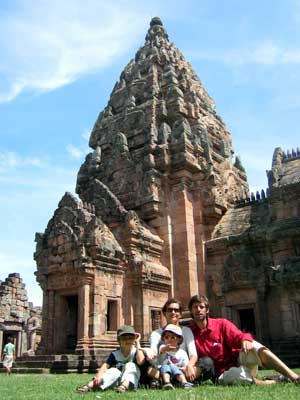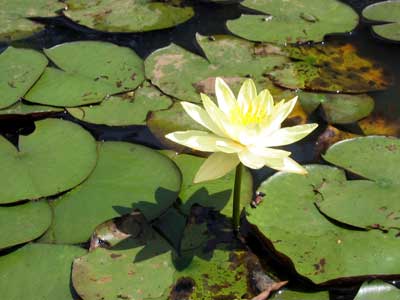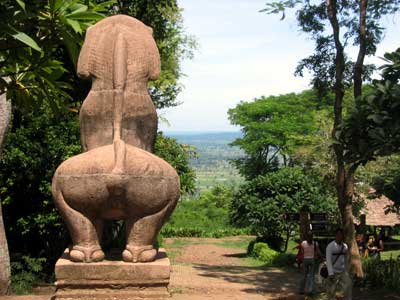 Ayutaya : old capital of Siam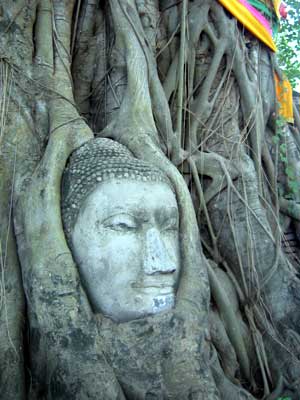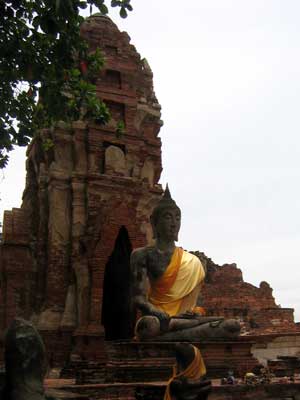 hug between Buddha and his protector tree

Back to Bangkok to finish the reparations on "la Gazelle". We have at last our air conditionning
and we improve one more time our electrical installation.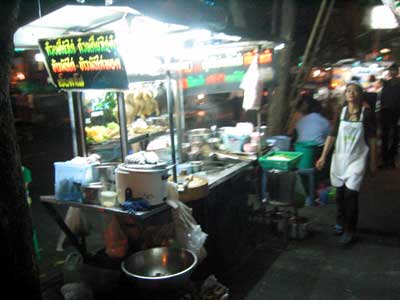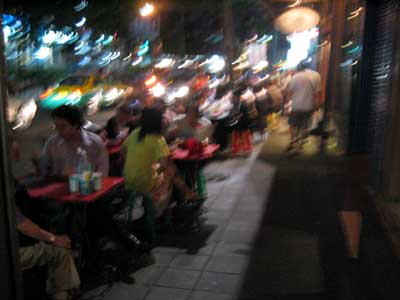 the night in Bangkok with the street restaurants...the megalopol becomes human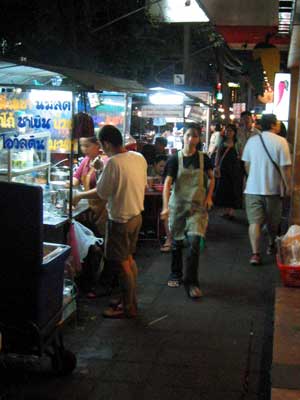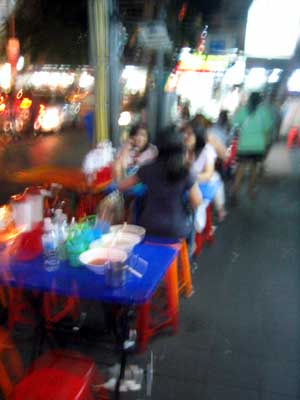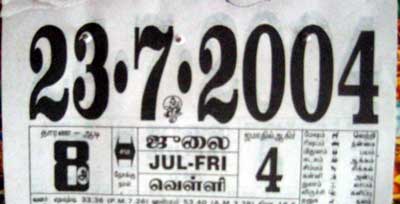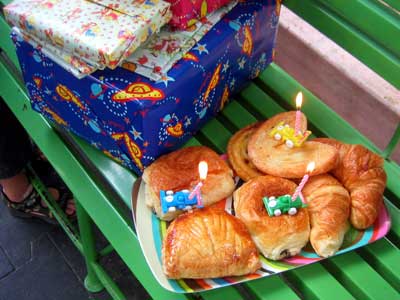 Titus is 3 years old The car candles are the best present,
the croissant and the chocolatine are ours.