New year is a day where we can see multiple drawings on the floor in front of houses, shops, temples...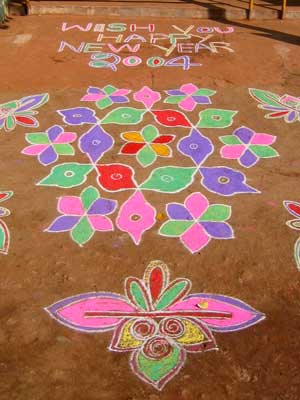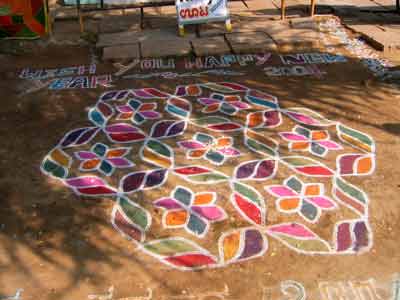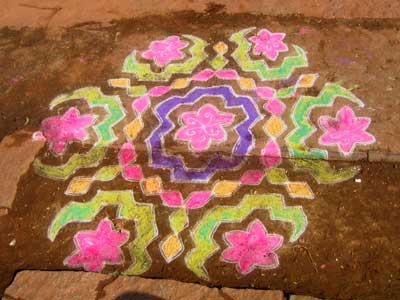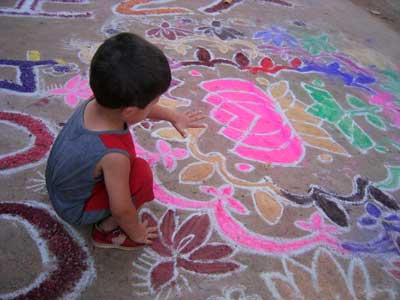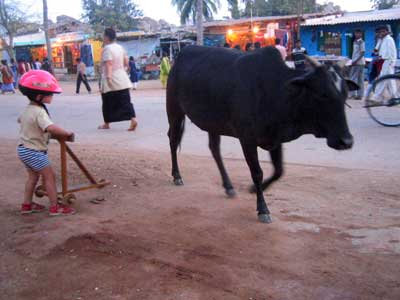 Hampi and Anegondi area where we have spent several days is very rich in landscape :
rice plantation, stones, steams...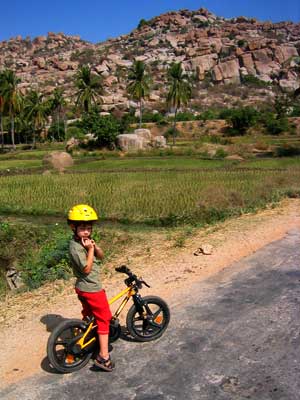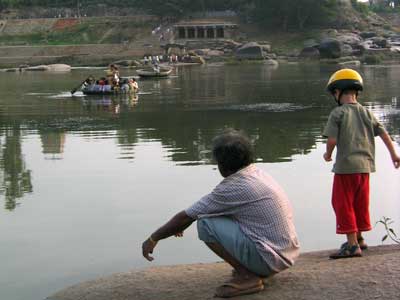 It is difficult to find simplest boat...in french, we call it "coque de noix" !!!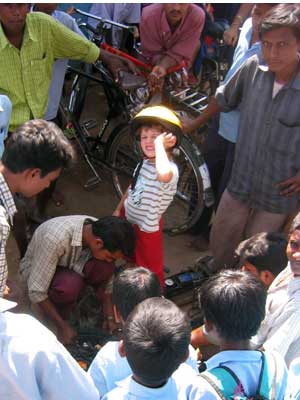 every stop will bring many people... so a poncture !!!