We go down Peru very rapidly. The coastal road is really monotonous. More, during this season, the fog is omnipresent
on the desert part of the coast. Between two fogs, we take some pictures...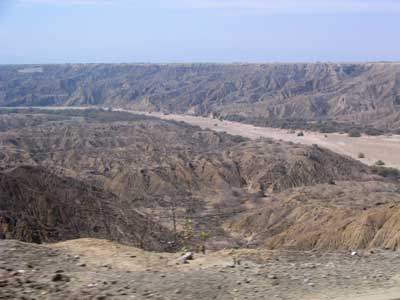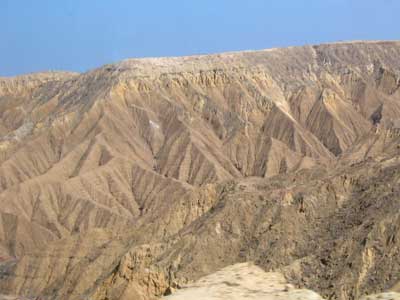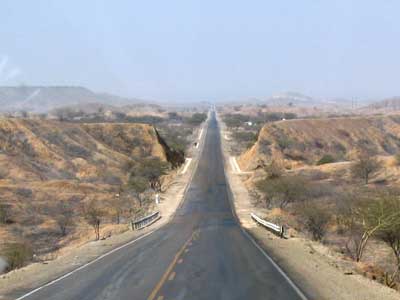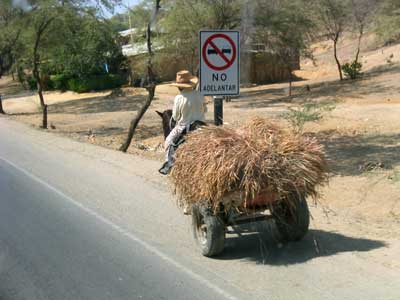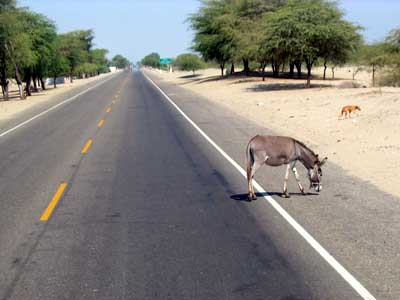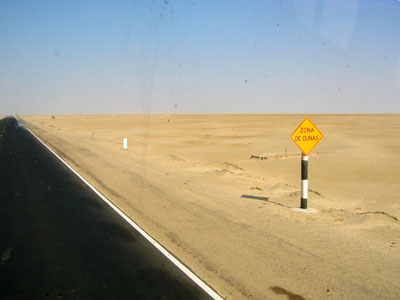 alternation of rocky desert, flat area and dunes.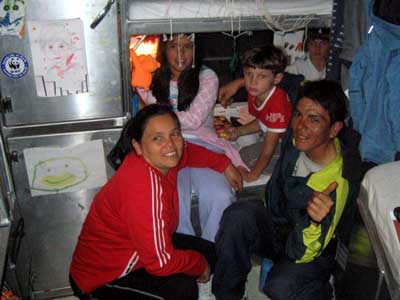 In Trujillo, we meet Lucho and his family.
Amazing people, they invite free of charge the travelers by bike. We are an exception with our Gazelle.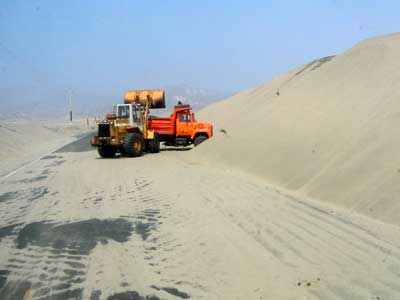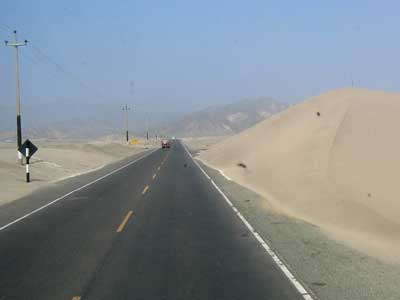 Every morning, there is a huge work to replace the dunes...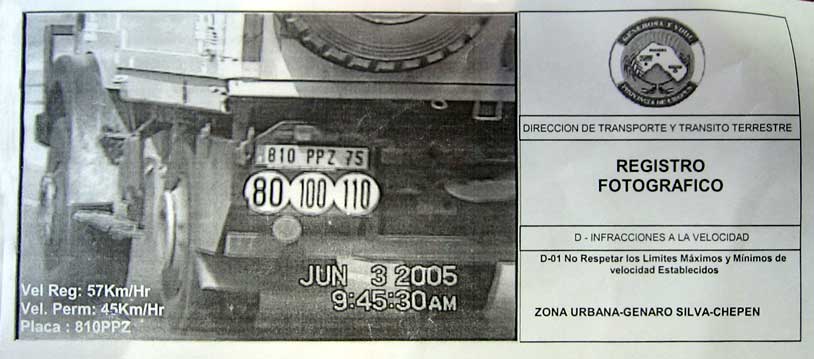 I get a ticket for exceeding the speed limit. It is the first and only radar of Peru...so : an hour of talk
with the police who has started with a fine of US$100 and to finish with only two razor blad...



The road is really monotonous !!! we take a break in the coastal road and go to the white cordillera. The ascend by
the track along the Rio Santa is just splendid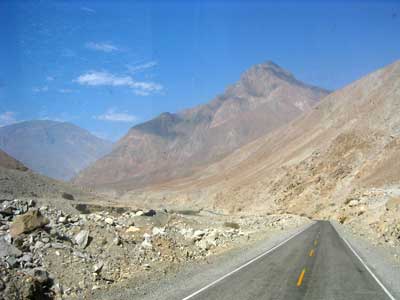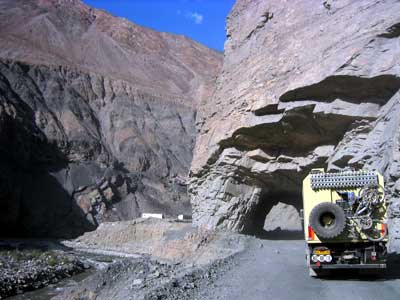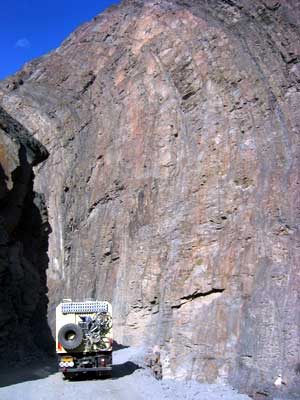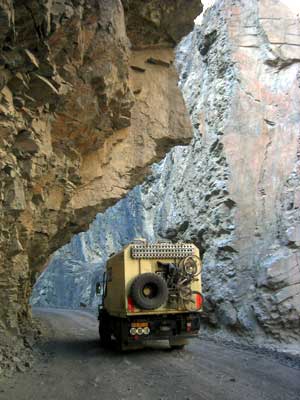 there are 35 tunnels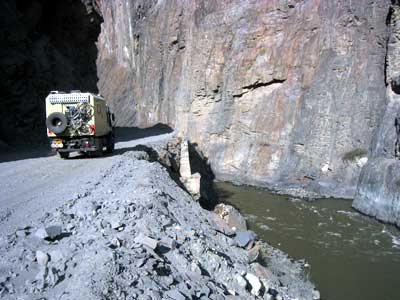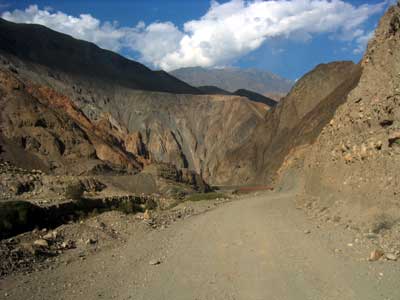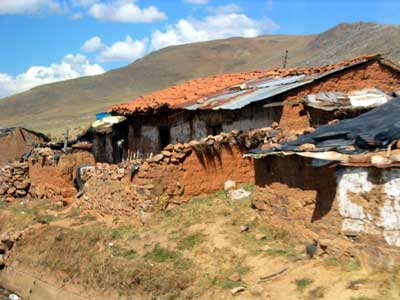 there is an average of 3 trucks per day house at 4000 meters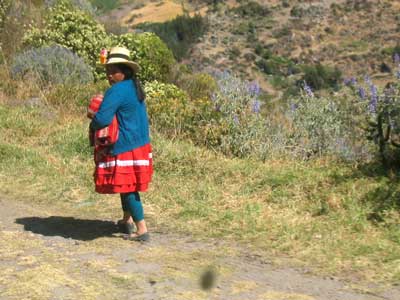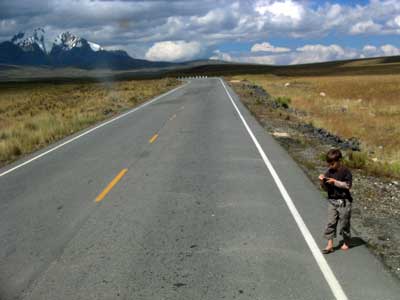 Pollux want also his picture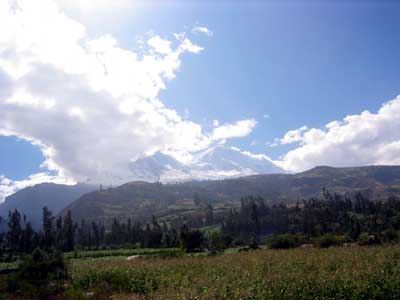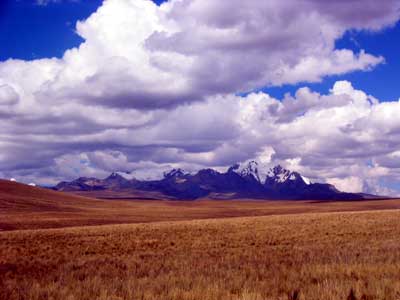 White Cordillera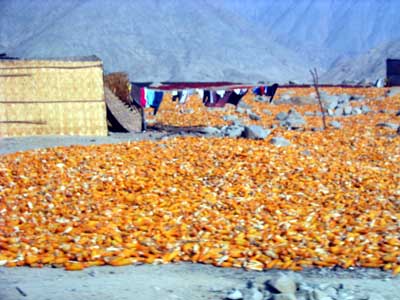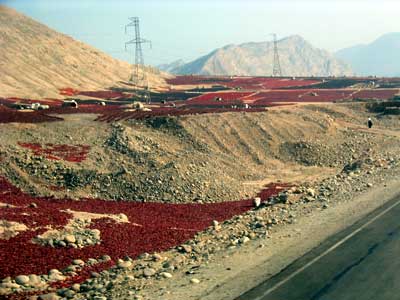 sun drying of corn... ...and red pepper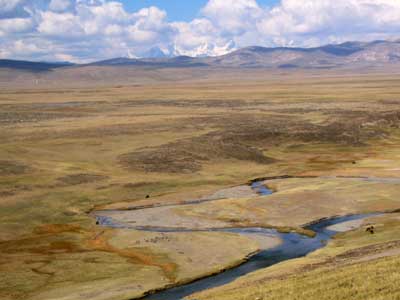 plateau nearly monotonous at ...4100 meters.

Get back to the coastal road :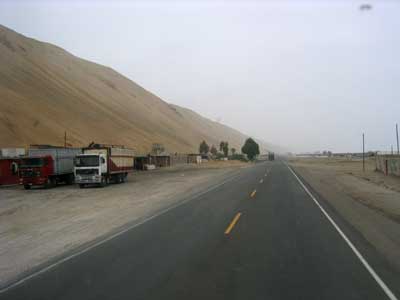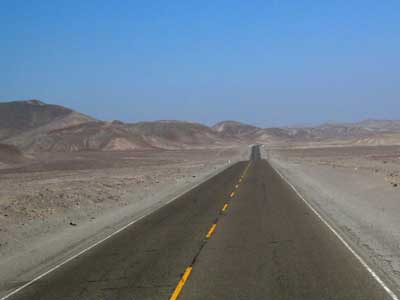 the kilometers run, alternating the fog, blue sky, infinite straight lines...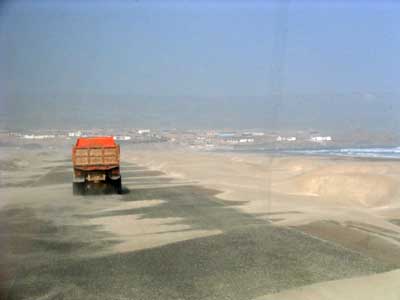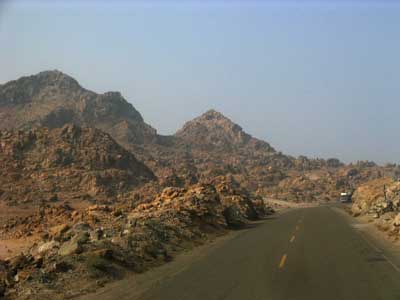 ...gusts of wind on the seaside which recover the road of sand or lunar landscapes.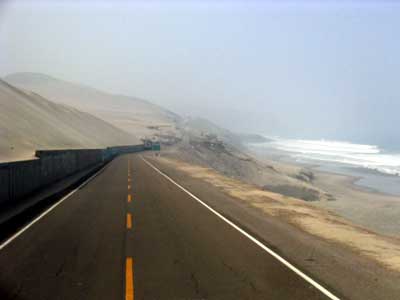 Huacachina :



in the middle of the insipid road, an oasis gets lost surrounded by thousand of sand dunes.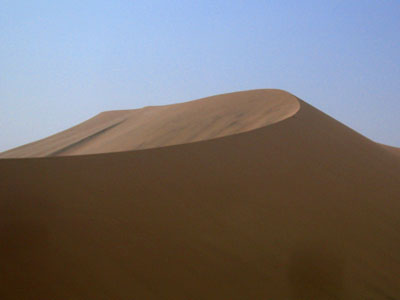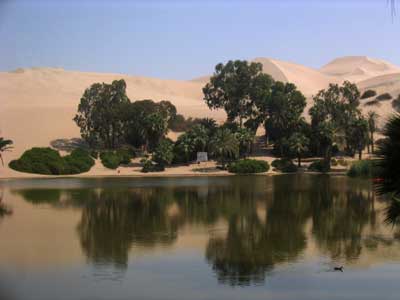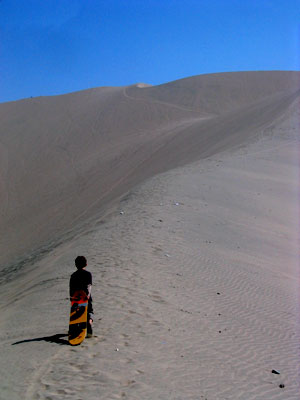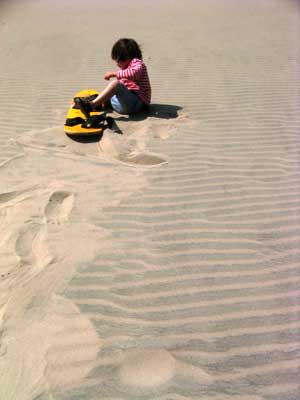 Program : break after the last kilometers, sand board and buggy in the dunes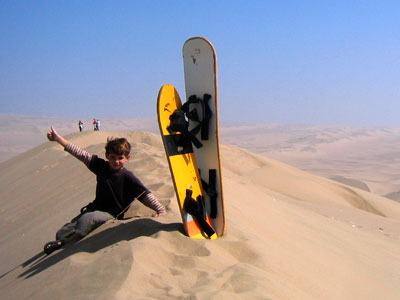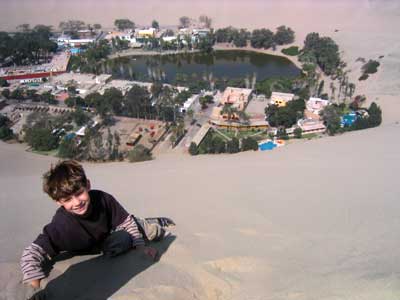 300 meters high dune : 1h15 of ascent for less than a minute of descent on a 45 degrees slope.
The highest dune in the world is at some hundred kilometers of Huacachina. It is 2000 meters high.
The surfers take 5 hours to reach the top for only 3 minutes to get down...

Pollux goes down in video :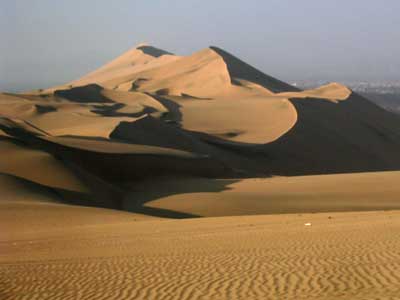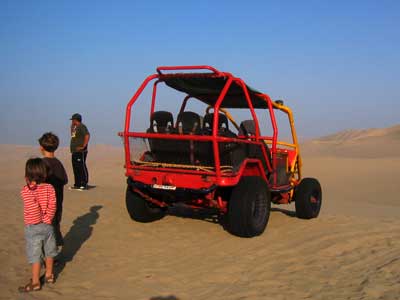 Our playground of the afternoon... just great !!!!

Titus' feeling in video :