Ruta 40 :
To reach the Carratera Austral from the Parque Nacional Los Glaciares, we take the mythical "Ruta 40".
It is the Argentinean road which go a long the andes during thousand of kilometers. We make only 800...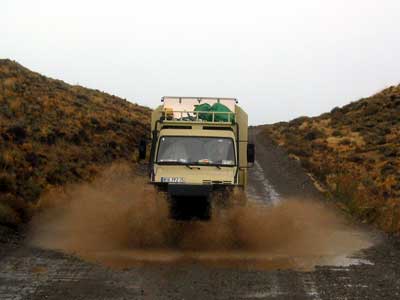 Nathalie get fun to clean"la Gazelle". Titus likes it.




some parts look like desert. Here, a great place for the night, alone !!!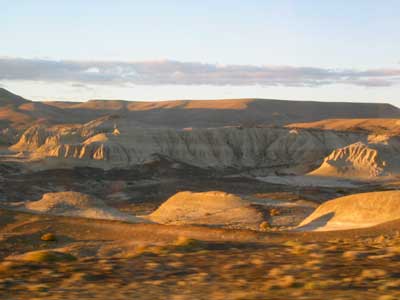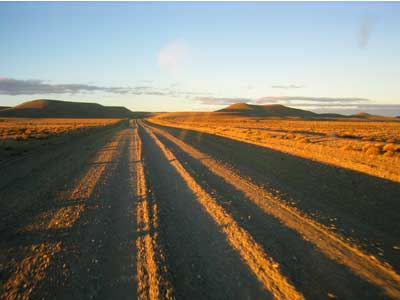 no asphalt..just a track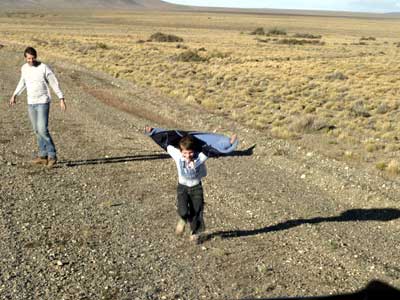 Pollux tries to fly with a 80km/h wind. In all Patagonia,
there is a lot of wind.
Carratera Austral - Le Lago Carrera :
The Carratera Austral is the continuation at the level of the Chilean Patagonia of the Pan americana, which starts in Alaska.
Quite new, we reach some really isolated places. We have the feeling to be at the end of the world. We enter at the
Carrera Lake, which is the border with Argentina.


The dominating winds are from the West. Usually, the clouds are blocked by the Andes. It rains in Chile and, in the
other hand, Argentina is dry. At this time of the year, we are lucky with the weather.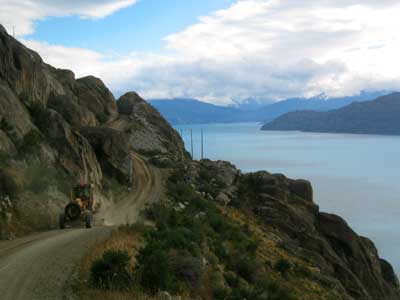 The track is continuously in works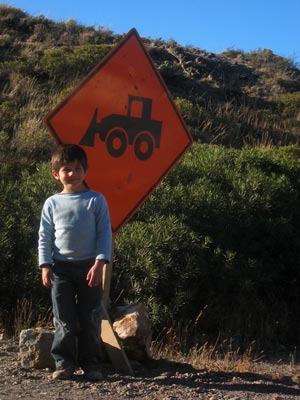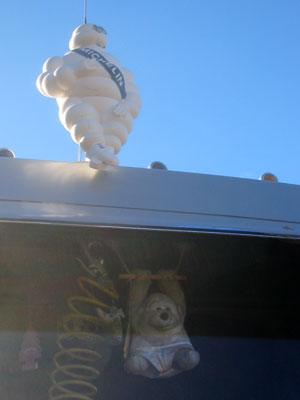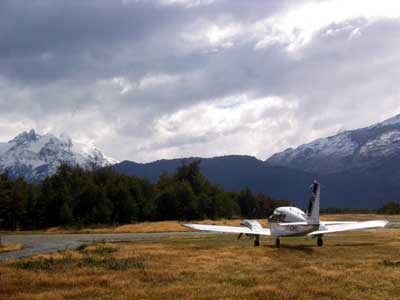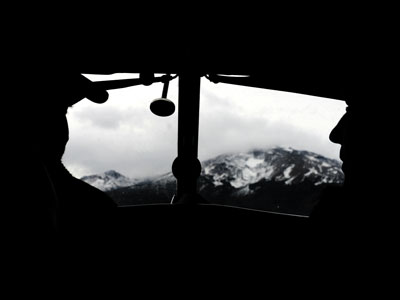 A second ice zone, smaller than the south one, is located at this latitude : the "Campo de hielo Norte". We wait a few
days to have a good weather to fly over it and see a last time the glaciers.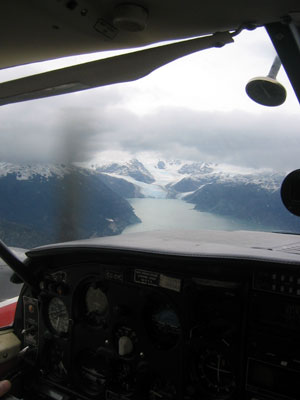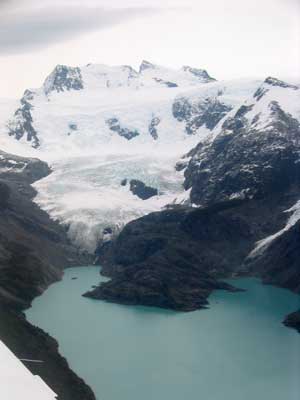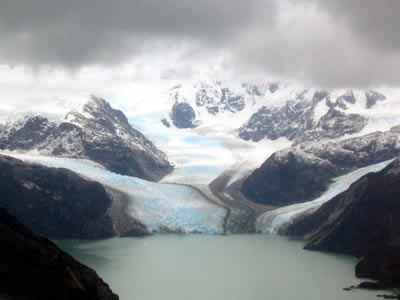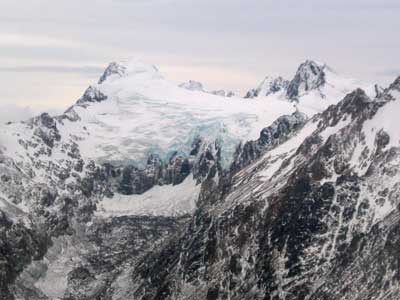 At an altitude of 3000 metres, this ice zone goes down to the West and goes to die in the Pacific ocean. In the East side,
it goes down very fast with some glaciers. Those glaciers are more than 80 km long.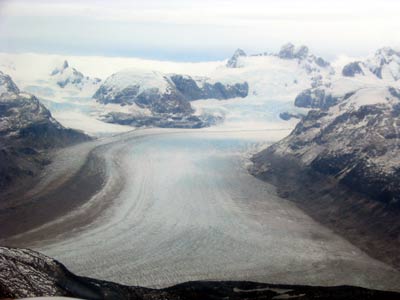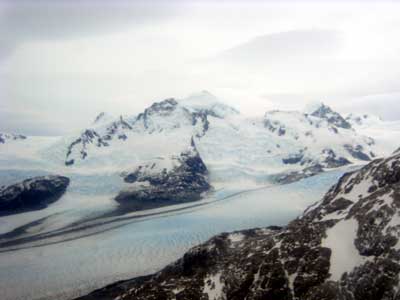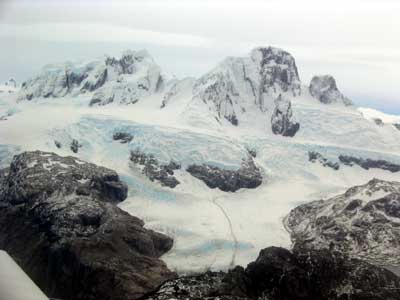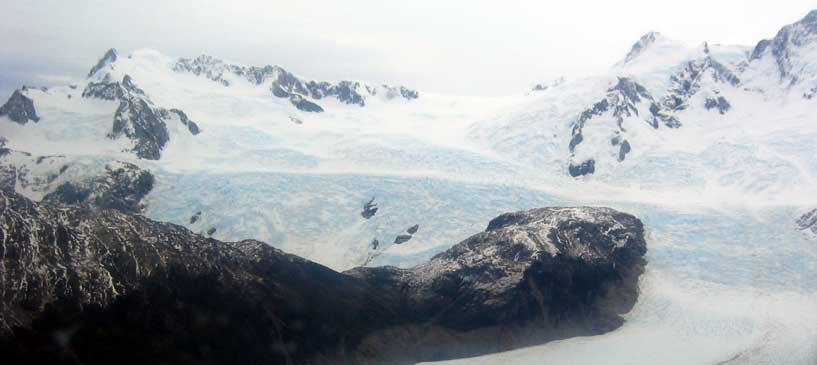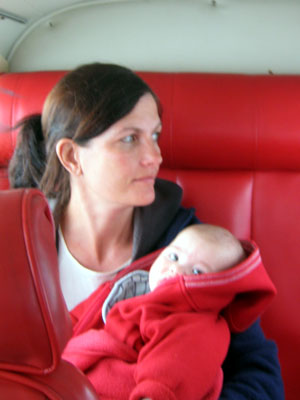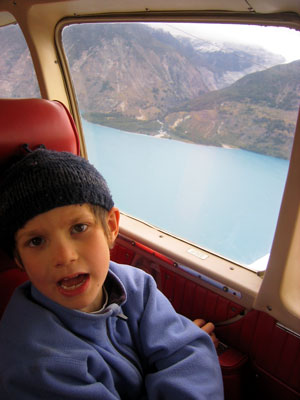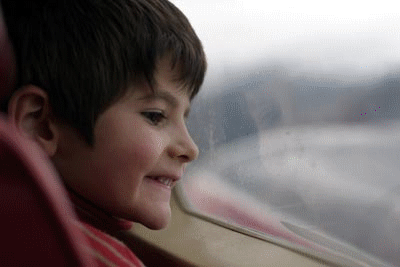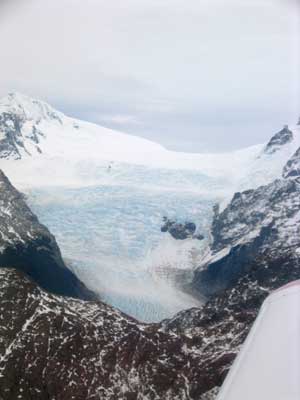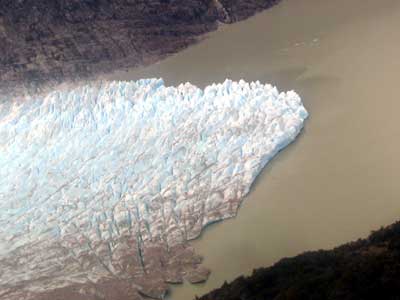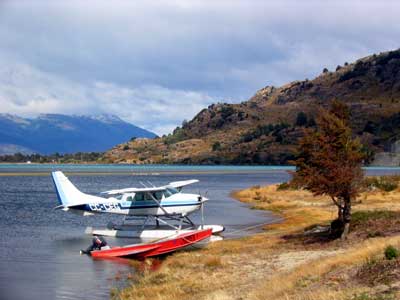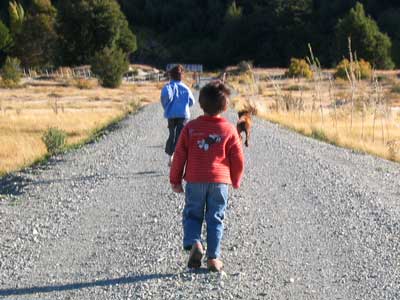 life on the shore of the lake...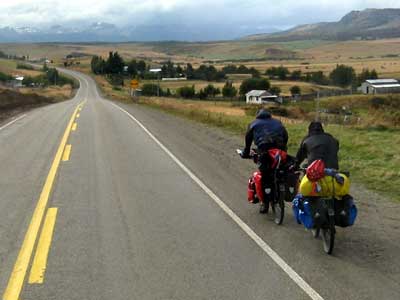 We cross quite often people like those one. But with the
amazing weather in the South of Chile, the wind, the rain, the coldness.. they have certainly something to hide in
their country !!!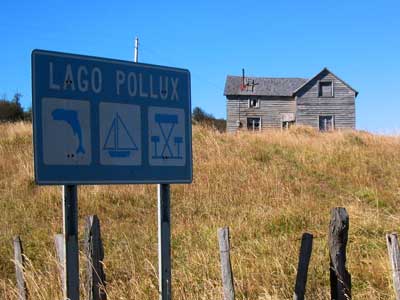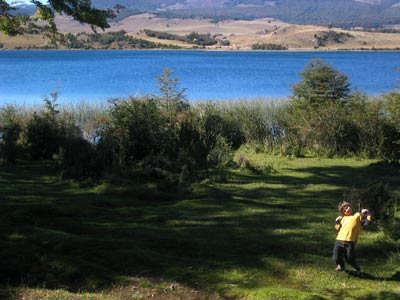 In addition to his star, Pollux is very proud of his lake... he makes fun in front of it !!!



He is right, it is very beautiful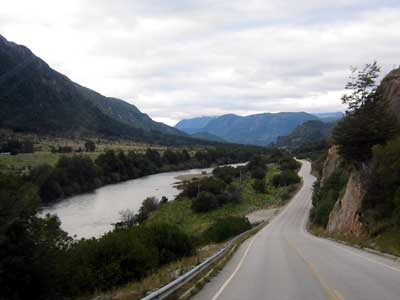 typical scenery from the end of the world, on the Carratera Austral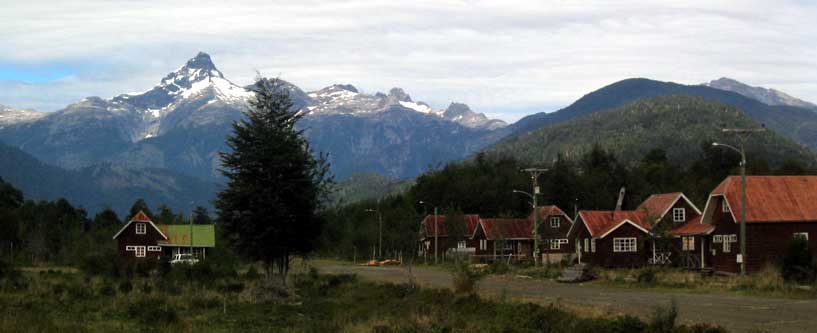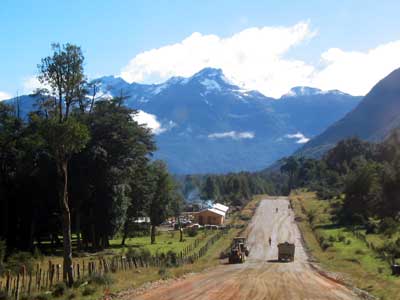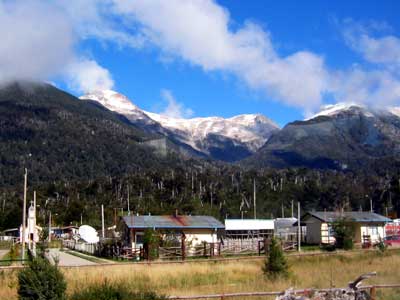 mirror lake...



by duj