Parque Nacional Torres del Paine :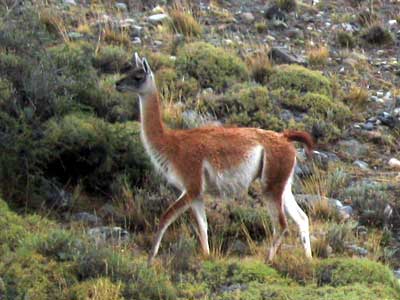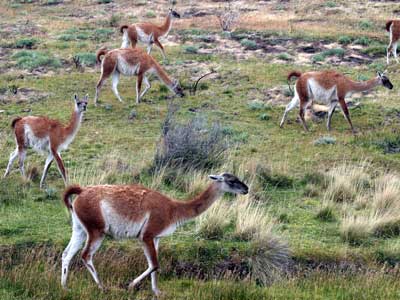 Just entered the superb national park, we are welcome by tens of guanacos. What a expatriation!!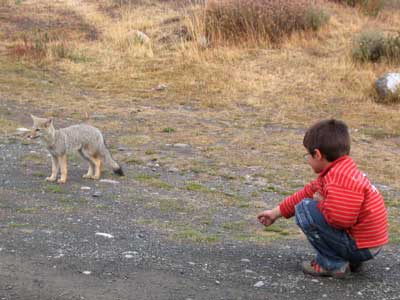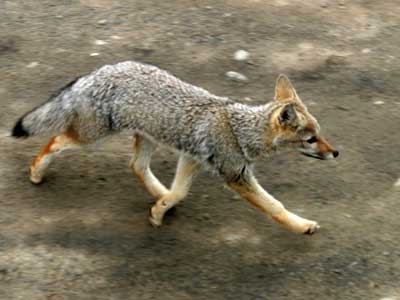 The "Zorros" are the local foxes. Malignant, they come to see the tourists to have food.
Unfortunately, they receive some regularly and begin to be aggressive... Titus prudence!!!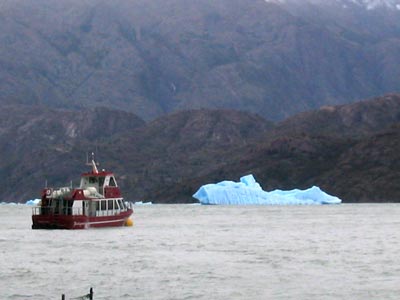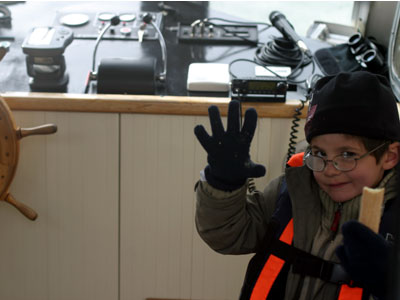 One of the two wonders of this park is the Grey Glacier. Located at the bottom of the Lake Grey, we take a boat to
approach this splendour. With the Park Torres del Paine, we begin our trip in the area of the glaciers.
The Grey glacier is perhaps most beautiful...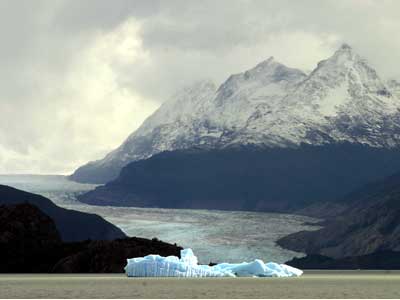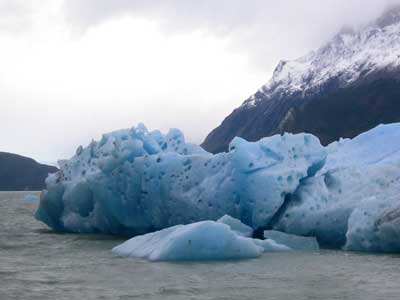 The Grey Glacier is a negligible part in the third zone refrigerator of planet after the Antarctic and Greenland :
The "Campo de Hielo Sur ". From this huge zone of ice, many glaciers leave there and come to die in lakes who are made
of their own melt waters. These lakes are generally milky and multiple icebergs float there.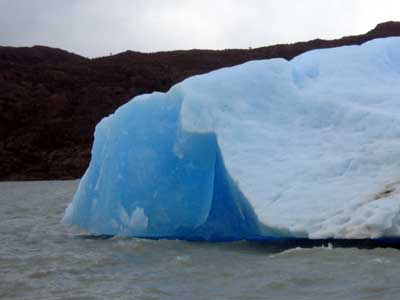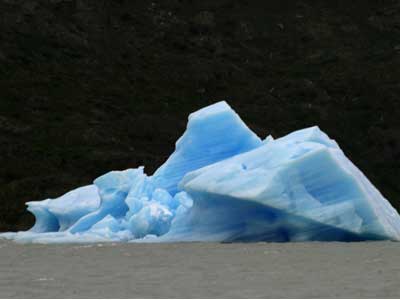 Intense blue, we cross several large blocks before even seeing the Glacier.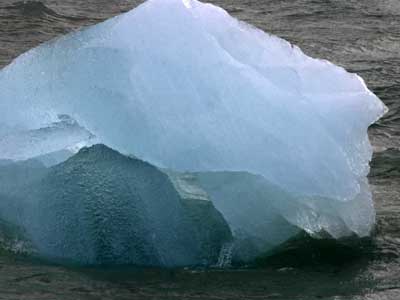 The colour of the ice depend mainly on the speed of the glacier. The slower the glacier is, the more the ice has time
to be packed and more blue is intense... the Grey Glacier is very very slow!!!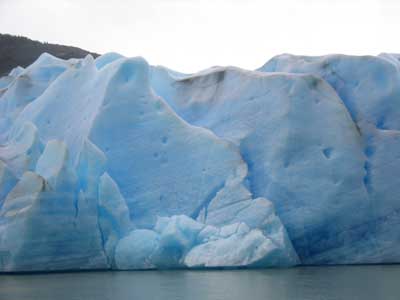 The glacier is 50 metres high .. like a building of about fifteen floors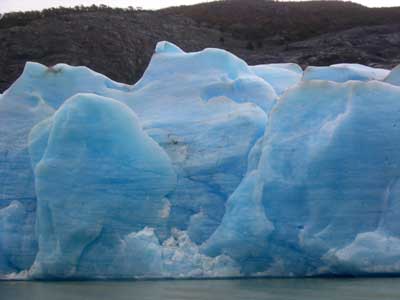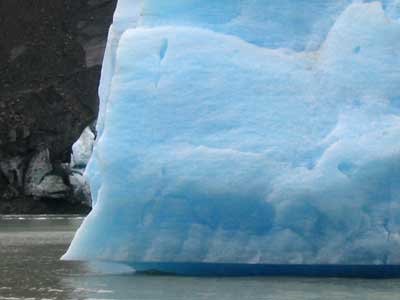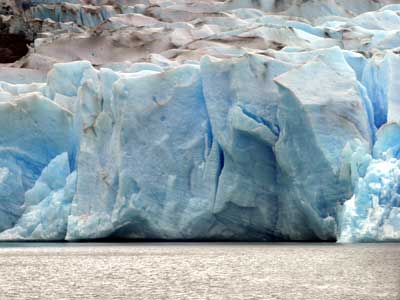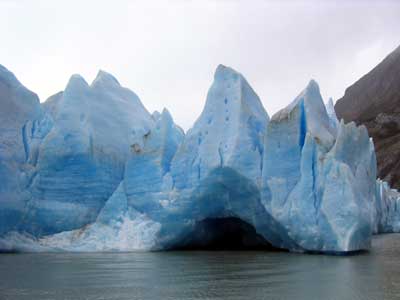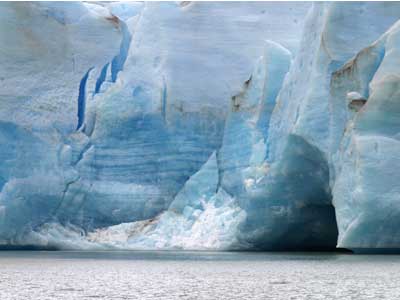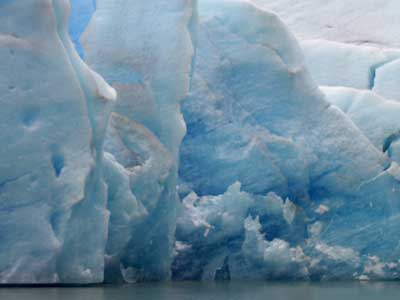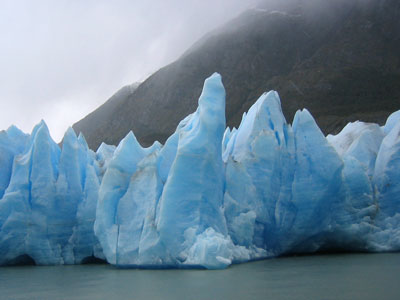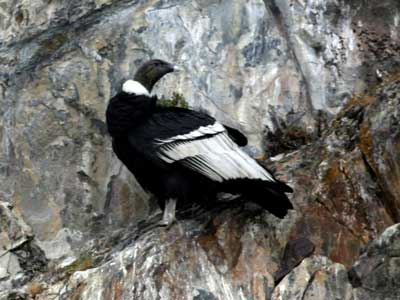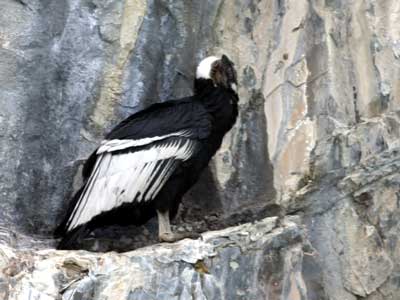 The Grey glacier is separate into two by an island. Two Condors took refuge there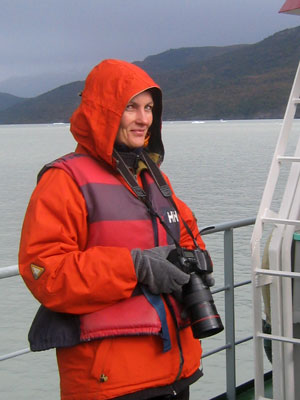 It is very cold near the ice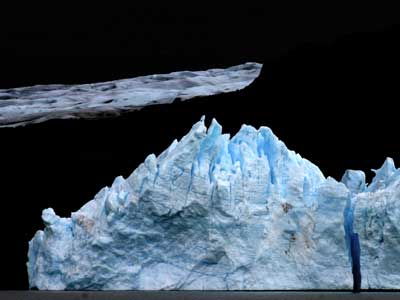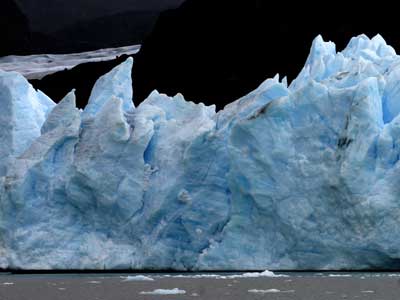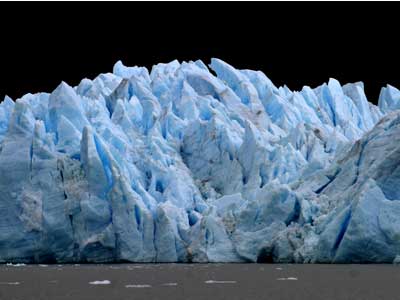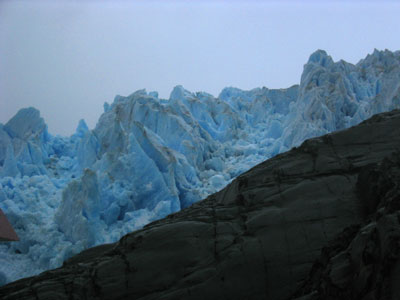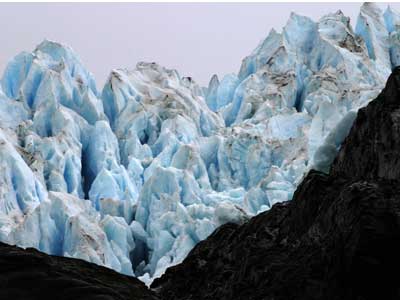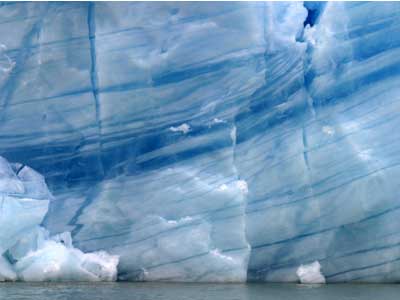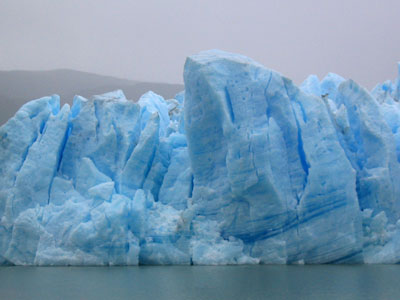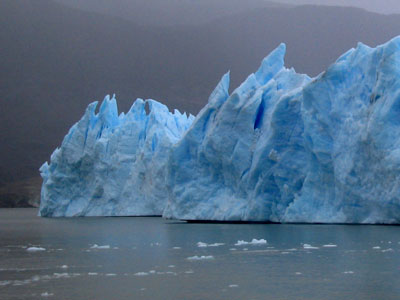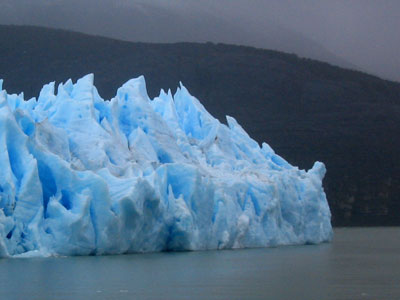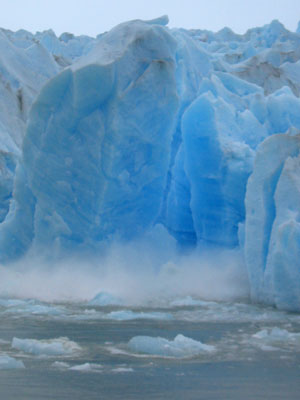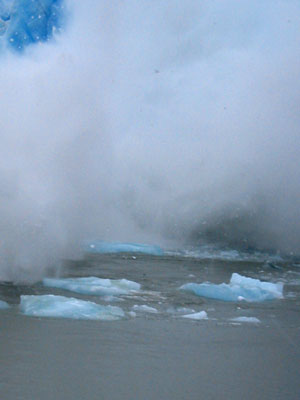 Whereas we are very close to the glacier, an enormous block is detached and fall into lake.
We too are too close and receive a rain of cutting ice. I have Cléobule in the arms, I have
just time to turn over me. Nathalie is blocked in a corner and feel to whistle pieces of ice
close to her ears. Large fright!!!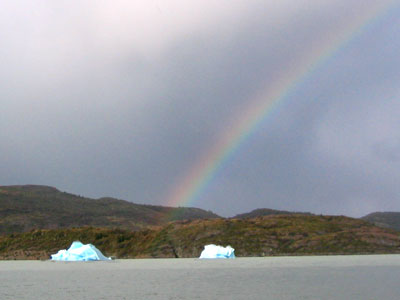 bye bye... you are splendid, Glacier Grey!!!




Second attraction of Parks Nacional Torres del Paine: the assembly line with Cerro Paine Large (on the left) and the
series of Torres (Spanish Bell-tower, on the right). We must wait 4 days that the clouds leave.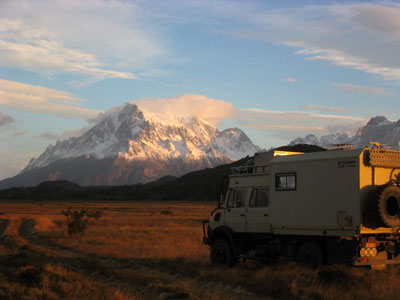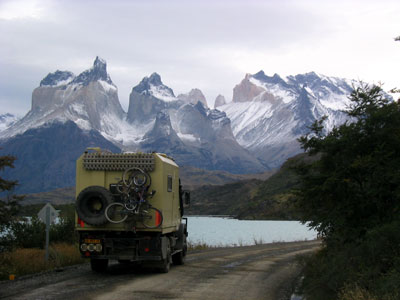 splendid bivouac... early morning in front of Cerro Paine Large. Halt in front of Torres.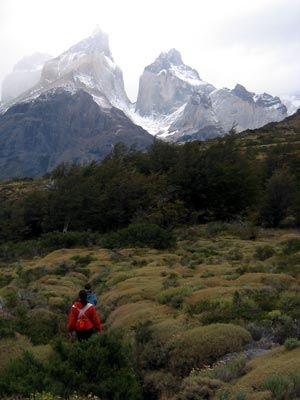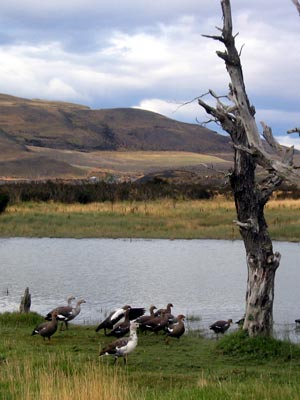 small trek in family wild gooses of Patagonia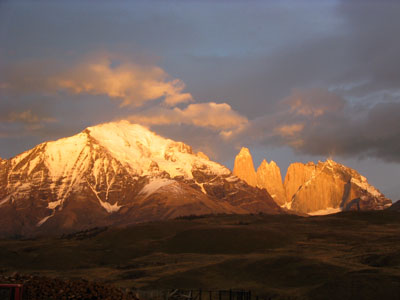 7h00 on Torres... the day is good for a trek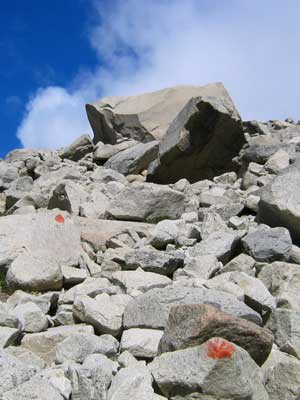 After 4 hours of walk, it is enough to assemble this way: 600 m of high, to follow the red points...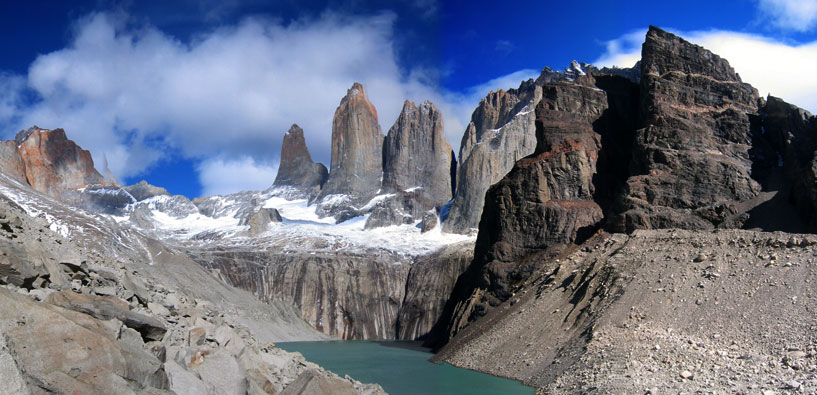 ...but the show is amazing.... the Torres del Paine !!!
It is still very cold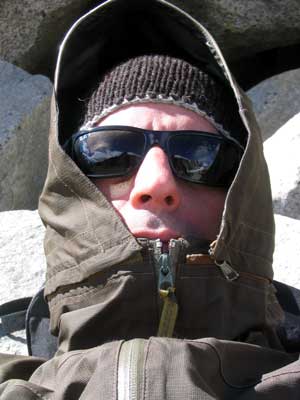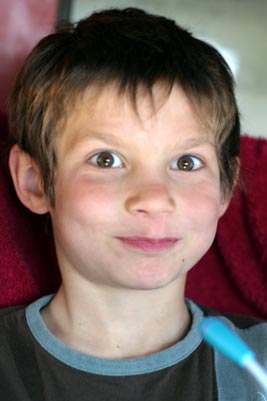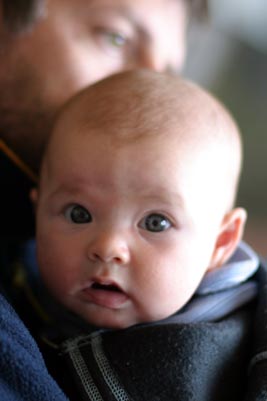 Pollux Cléobule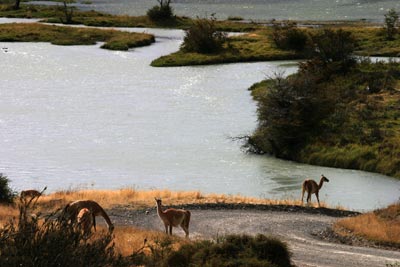 Before leaving the park, the guanacos come back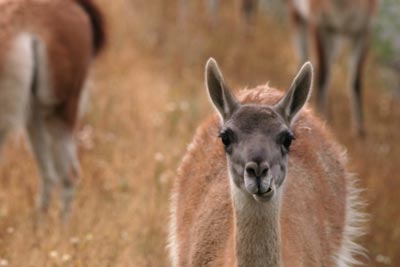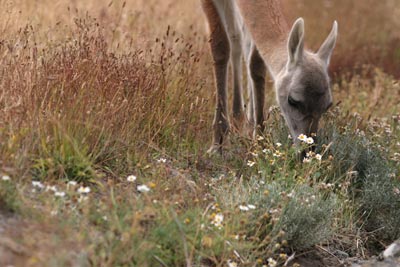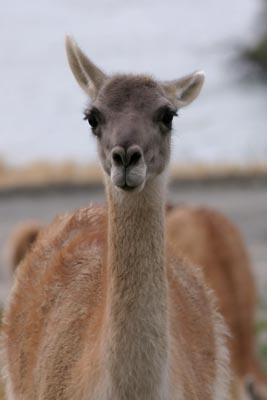 they make think of the kangaroos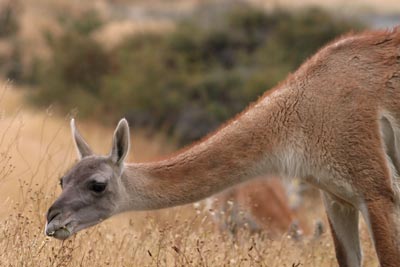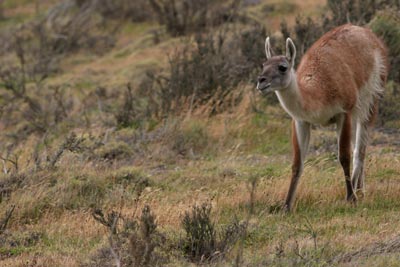 mve the mouse on the picture...