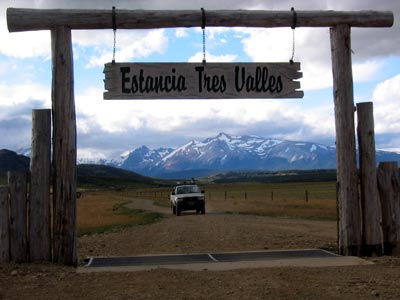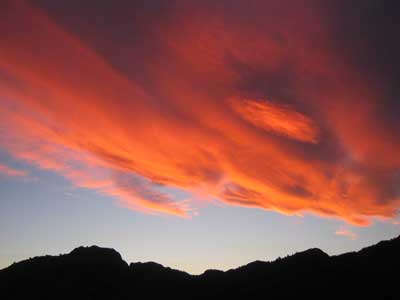 We are back near Rio Pico after a 5 months break in France. We get back "La Gazelle" in the estancia of Pascal and
Bruno, with the Argentinean Gaucho (local cow-boys). We are in summer; the snow has disappeared from the country, but
is still there on the mountains around.



This marvellous red from the roofs is omnipresent in all Patagonia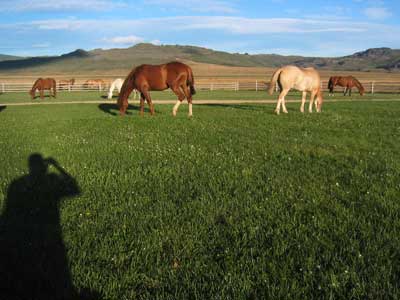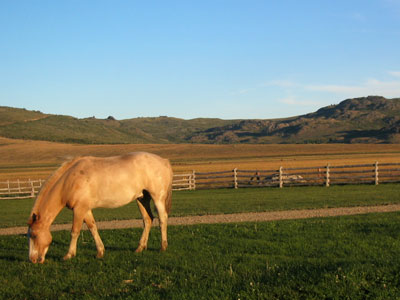 Every evening, a twenty of horses come to eat in front of the house...real feeling of space and freedom.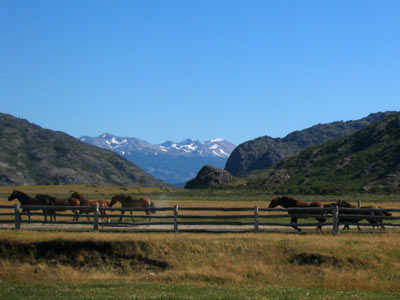 Ayt this time of the year, they must find the 1200 cows all around the farm to weigh and control them. Of course,
horse is still the principal way of locomotion.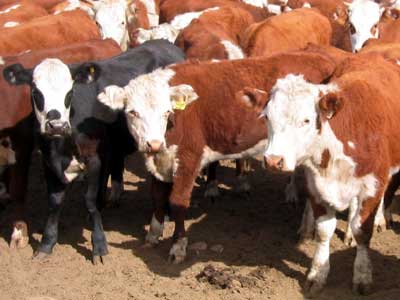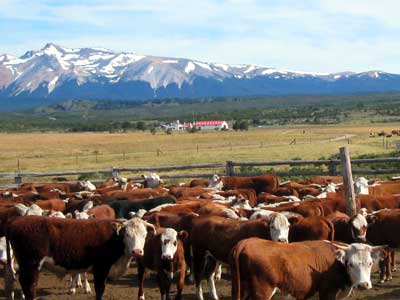 Here, we do not speak about animal flour. There is only the fat grass to make the reputation of the Argentinean meat.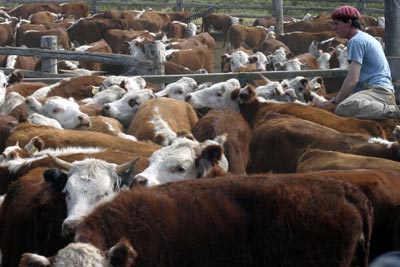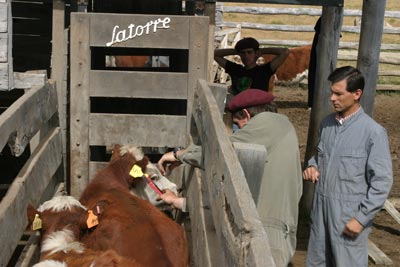 Leo brings the cows on the balance... ...Tati supervises...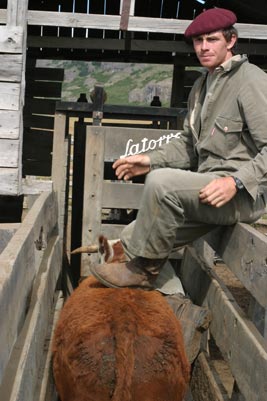 ... and Luis marks them.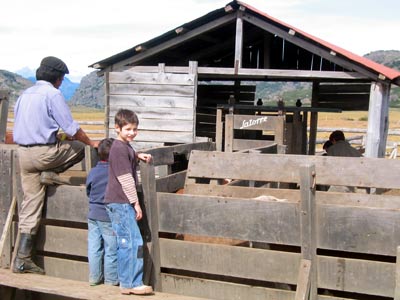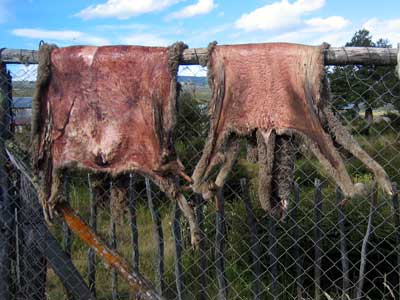 Pollux and Titus are happy to discover a new thing the skins are used to make the chaps to ride horses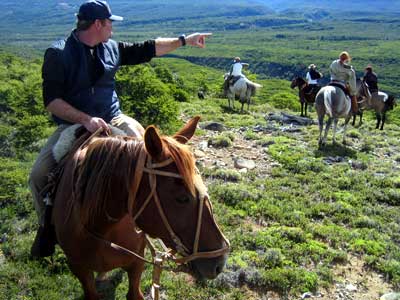 Ride around the farm. We are very near the Andes Cordillera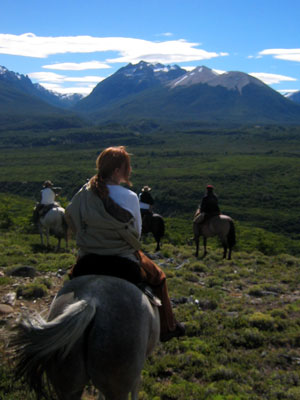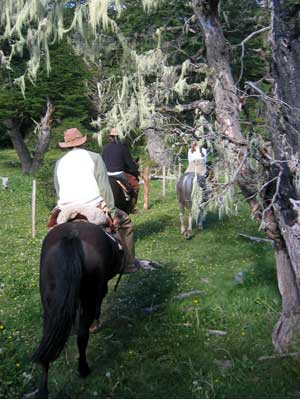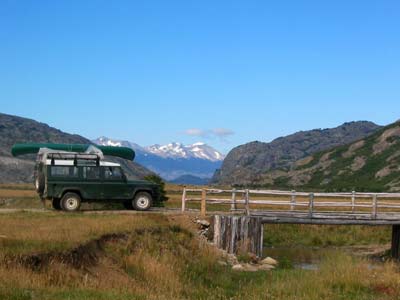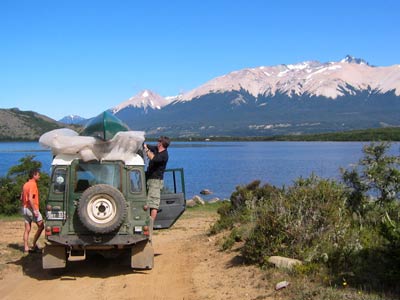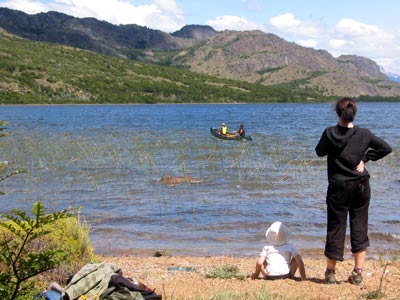 picnic on the shore of the lake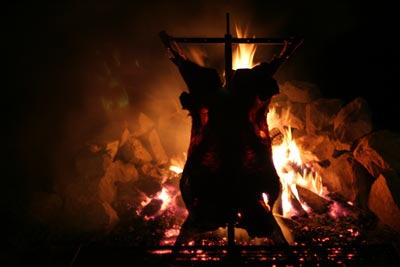 Speciality of Patagonia : Cordero (lamb in BBQ)...a real delight in a superb place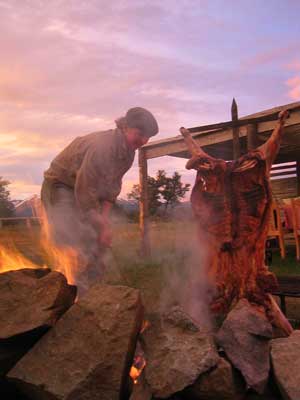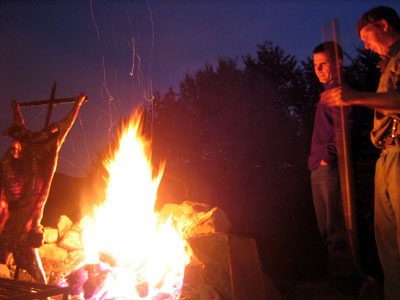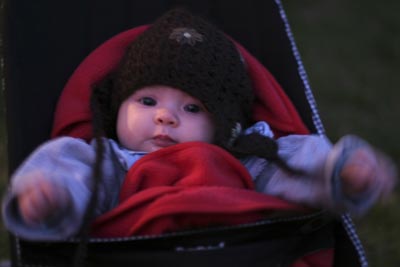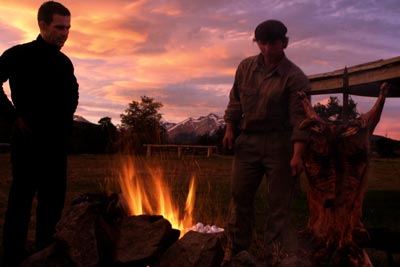 going to bed very late, Cléobule is in the fiesta, captivated by the fire...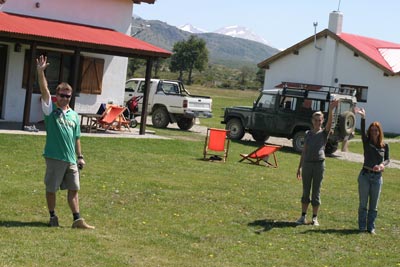 bye bye !!! Bruno, Pascal, Sophie(s), Canard and Fred...
thank you for your welcome
and also, a big THANKS of having take care of la Gazelle during 6 months...


by duj